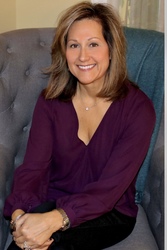 Marie Singer

Florham Park, New Jersey
Life Coach, Relationship Coach, Career Coach
BS, Mind/body Medicine -Harvard Medical School
If you are an adult who is experiencing challenging life transitions such as relationship issues, reinventing yourself personally/professionally, Stress reduction. I can guide you to your best life!
About Me
Are you ready to create positive change in your life? I am a warm and compassionate coach with over 30 years of experience. My seasoned professional coaching skills, coupled with my Social Work education and emphasis on a positive psychology approach, allow me to pose relevant questions that will raise your awareness and your energy, so that you can make choices that will produce actionable and sustainable results!
I coach adults, 18 and up, to create a life that is unburdened of chronic self doubt, procrastination and the "not good enough" gremlin. If you are struggling with the stress of infertility, I can help because I've been there. We'll talk about that "emotional roller coaster" and i'll teach you techniques to help you manage the ups and downs that are a part of this challenging time.
Throughout my career, I have engaged in additional training courses in Mind/Body Medicine, meditation and relaxation techniques. I am certified in Energy Leadership as a Master Practitioner and utilize this skill set throughout the coaching session. I have a keen interest in Functional and Integrative medicine and collaborate with many professionals in that community.
I invite you to Challenge the perceptions that keep you stuck in a situation or relationship that deprive you of your full potential. Unsure of how to move forward in your life? I can guide you through a unique coaching process that will provide strategies and support, so that you can achieve positive results that will transfer to every facet of your life.
Reviews
Marie doesn't have any reviews yet.