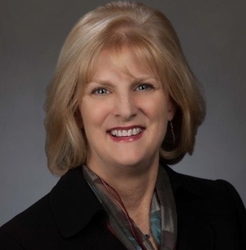 Marilyn Momeny American Fork, Utah
Leadership Coach, Business Coach, Team Coach
BA, MS
I coach business leaders, individuals and teams who want to increase their impact and achieve higher levels of performance and personal satisfaction. Helping others succeed is my passion.
About Me
Do you want to increase your effectiveness, advance your career or expand your skills and sphere of influence?
• Are you frustrated with your boss, subordinates, or co-workers?
• Would you like to speak with more authority, be recognized for your ideas or be more comfortable when making presentations?
• Looking for your next promotion or trying to strategize how to get your next raise?
• Trying to balance the demands your work and personal life?
There is an answer! Through coaching, you can:
• Increase confidence, leadership and personal power
• Clarify your values & mission
• See your own path forward with clarity
• Feel more comfortable in your career and relationships
• Develop more acceptance and patience with yourself
Coaching facilitates change. Using a coaching model of "Leading from Behind™," I engage clients in solution and personal growth. My skills in active listening, expert questioning and my sensitivity to your situations will assist you to discover your own clarity or ideal path of action. You choose your own issues for coaching. I can usually help you get to the heart of the matter quickly, so you can move towards solution. My clients tell me that they had many personal insights or "aha" moments that helped them clarify their path forward. Through coaching, they feel more confident, can see options they wouldn't have considered previously, and gained the courage to try new actions. My mission is to help you succeed and become your best.
With more than 25 years of experience as the Human Resources and Training executive in Fortune 500 companies such as ITT Corporation, Automatic Data Processing (ADP), and Capitol-EMI Music, as well as running my own business for the past 3 years, I draw upon a broad base of business experience. I hold a B.A. and M.S. degree in Education from the University of Utah as well as being certified by the International Coaching Federation and the Hudson Institute of Coaching.
Reviews
Marilyn has 3 reviews.
I have worked with Marilyn as an executive coach over the past year. During this period, I obtained a new job, moved to a different state and started a very different role. Marilyn provided the support I needed and yet asked hard questions to make me think about the what I needed to do to ensure my success in my new role. Her listening skills were exquisite and she would ask questions that pushed me and helped me to fully explore what I needed to do. Her questions sometimes made me speechless and yet through the process I learned more about myself so that positive change could happen. I highly recommend Marilyn for a leader who wants to grow and further realize their potential.

- Sally Dimond, VP Healthcare Operations
Marilyn coached me for about 6 months. I've worked with coaches in the past and was ready for some deeper shift when I came to work with her. She has a very intuitive sense and, in a gentle way, helped me to better access my blind spots. I was excited because each time I worked with Marilyn, I felt like I had breakthroughs which helped me strengthen the foundation I'd been building over the years. In each session, I was able to identify and prioritize key issues which were significant and extremely helpful. Her insights were valuable and her coaching was truly timely and pivotal for me. I would highly recommend Marilyn to anyone who is wanting clarity and greater freedom in life.

- Denise Bitidis, Independent Film Producer, Los Angeles, CA
Marilyn Momeny is one of the best things that has happened to our company and our team. Her experience and sound advice led to increased team focus, discipline, and unity. There are still many meetings where her influence is felt by our team as we apply her theories to our company. There is no one I would go to before Marilyn for business counsel and advice, especially if I want the honest truth told in a way that will make our team better!

- Casey Voeks, President, Discovery Simulations