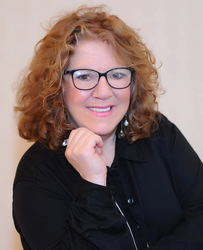 Marilyn Rose

Absecon, New Jersey
Leadership Coach, Life Coach, Performance Coach
BS, CPC, ELI-MP, PCC, COR.E Leadership & Transitions Specialist
You have created much success in your life & recognize & desire continued growth. By maximizing balance and connectivity in all areas of life, you will be a Leader that inspires!
Details

Absecon, New Jersey 08205
Send Message
Hourly Rate: $125 to $350 US Dollars
Gender: Female
About Me
Marilyn Rose is over-the-top passionate about helping others live their lives in alignment with who they truly are, not who they think they should be.
A COACHING SESSION WITH Marilyn is like speaking with an old friend who has a unique window into your soul. You'll find yourself wanting to be around her incredible energy as she intuitively connects to the depth of your core. Marilyn will get to bottom of your fears and limitations that are holding you back from experiencing immense joy and unlimited possibilities and help your soul shine!
Through coaching, Marilyn is able to help her clients go from seeing only one path to seeing an entire new world of possibilities and opportunities. It's almost like seeing the world with a new pair of lenses – ones you never want to take off again.
What sets Marilyn apart is her ability to listen deeply -- not only to your words, but what is really behind your words. Through her innate intuition she is able to help her clients uncover their unlimited potential and inner purpose. Through heart-based work and the body, mind and soul connection, she'll help you discover your truth, authenticity and ultimately happiness.
Marilyn is also a certified Energy Leadership Master Practitioner.
The Energy Leadership Index™ (E.L.I.) is a one-of-a-kind assessment created by iPEC that serves as a baseline for your current level of awareness and performance in all aspects of your life. The one-hour debrief process of your results enables you to begin planning a customized developmental road map to creating the life you wish to live instead of life creating you.
Reviews
16 reviews (3 verified) (5.0)
We spoke briefly due to scheduling but I felt a connection from the start and she seems exactly On point on my concerns and bit frustration In trying to chose the correct path for myself . She already has sent dates for me to look at to meet again . I look forward to finding my path and believe in her to help In guiding me .

Tina Stodd
Marilyn is an incredibly smart, insightful, and caring person who exudes an infectious confidence and has helped me to shift my perspective in a really empowering way. I feel lucky to have access to a coach who is so talented and passionate about what she does.

Julie
Marilyn Rose was an OUTSTANDING partner to work with! Will definitely work with her again!

Kate
"I met Marilyn Rose 7 months ago. She is an amazing woman. Her dedication to her clients and the coaches she helps train, is nothing short of incredible. The care and warmth she exudes, shines through in everything that she does. Every word or piece of insight she shares, comes from a thoughtful and curious place, designed to empower and shift her clients into a new state. She has helped change my life and I highly recommend her to be your coach, on her ability...but more importantly on the strength of her character. Thank you Marilyn!"

Dylan Dippman - https://www.dylandippmancoaching.com/, NJ
"Marilyn Rose's excellent reputation precedes her. A customer support manager from Noomii, the world's largest coaching directory, said Marilyn was one of her most trusted coaches. I quickly understood why. One of Marilyn's first messages to me was, "Doing is work. Being is effortless." It resonated in the core of my being. She felt like family. In a sense, I felt I had known her all my life. Throughout our sessions, Marilyn taught me about Energy Leadership, asked penetrating questions that led to discovering new perspectives, changed certain thought and behavior patterns, encouraged me to believe in my gifts and talents, and challenged me to stand in my truth with love, but without fear. She also offered unlimited support via e-mail, text, and phone calls. Before Marilyn, I thought I would simply get another job to make more income. After Marilyn, I now have a business plan and am in the process of launching my first company:). Before Marilyn, I was letting life happen to me and selling myself short in some areas. After Marilyn, I am at the cause of things more so than the effect. I honor myself and my values. Before Marilyn, I often stepped back, stayed quiet, & played the family role of peacemaker. After Marilyn, I now show up and share my truth, feelings, and opinions, even if it means shaking things up, because it is my privilege, right, and duty to be me. Before Marilyn, everything was "all or nothing." I often did not step out on faith for my dreams because I didn't want to be wrong. I wanted to make sure my idea would work before I tried it. After Marilyn, I now realize that I can trust the process, take more risks, and live in an abundance mindset rather than a scarcity one. If something doesn't work out, I can simply try something else. We all need a Marilyn Rose in our lives, someone who will come alongside us to reveal the beauty, clarity, power and treasure within us. If you want to stand in your power, be aligned with God and yourself, and lead a life by design rather than a life by default, I dare you to coach with Marilyn Rose!"

Trecie Williams - Vision Board Creator and Coach EnVISION That! (Forthcoming) Website: www.envisionthat.org
"Through taking the Energy Leadership Index Assessment, I have gained a greater sense of awareness of where my energy levels reside and how to positively impact negative situations which before would have kept me at lower levels of energy for an elongated amount of time, whereas now I am aware of my state of being and able to bounce back quickly. The assessment has also shifted my perspective of the lower energy levels and has enabled me to be more comfortable with confrontation when necessary. Marilyn was highly effective when debriefing my ELI-Assessment, taking special care to make sure I fully understood each level and the impact they have on various life situations. She was extremely knowledgeable and clear in her explanations, while consistently connecting with powerful questions that helped me gain tremendous understanding and clarity. I would wholeheartedly recommend the Energy Leadership Index Assessment to everyone! When we are tooled with the awareness of how our energy levels work, we are better able to understand and respond most effectively in both our work and homes lives. The awareness created by completing the ELI-Assessment has been Life Changing! Thanks again for facilitating my Assessment! It was a truly life changing experience!"

Amy Bastow Customer Support Manager/ Corporate Coaching Account Manager, at Noomii.com
"I approached Marilyn for help in developing strategies in getting me on track with my certification process in coaching. Her unique wisdom, keen listening skills, humility, and genuine desire to help made it a joy to work with her. The use of the Energy Leadership Assessment jump started the process as it shed light on my engaged energy it all areas of life. I was amazed at it's accuracy and thankful it gave me insight and strategies to shift thoughts and behaviors that were obstacles to reaching optimal fulfillment and success. Marilyn also motivated me to action, and held me accountable in a way that was productive for me and that I was comfortable with. She also introduced me to tools I can use to stay on track. Her help was instrumental in my success, and I would absolutely recommend her to anyone seeking a Life & Leadership Coach."

Katie R. Banking & Coach
"Marilyn helped me get on track with my coaching certification process.  Her unique wisdom, keen listening skills, humility, and genuine desire to help made it a joy to work with her.  She motivated me to action, and held me accountable in a way that I was comfortable with.  She also introduced me to tools I can use to stay on track.  Her help was instrumental in my success, and I absolutely recommend her to anyone seeking a Life Coach."

Katie R. Financial Advisor, Life-Coach & Parent
"I have been truly blessed to have Marilyn coach me. I was not sure what to expect working with a Life Coach, but I did not predict the true caring, loving support and sincere desire to help me reach my desired dreams. She took the time to know me and met me exactly at the space I was in believing in me at all times. I began to feel my energy shift to a hopeful place while working with Marilyn right from the start. She will go above and beyond until you see the unlimited potential she sees in you. Thank you so much Coach!"

Lauren S. ~ Radiologic Technologist, Parent
"Coaching with Marilyn has helped me to gain more confidence. She has helped me to utilize techniques and strategies that have directly impacted me. I had an overwhelming work situation that had been ongoing and creating a lot of stress in my life. By facing my fears, and changing my thoughts I became successful each week when following through with my goals and began to address the things that I buried for so long. My work situation continues to improve as I continue believe in myself!"

Joyce S. ~ Nurse, Parent
"I am the mother of 9 children ages 8-31. As a client of Marilyn Rose's, I have truly learned to "parent with peace!" Through her empowering questions and compassionate encouragement, I am developing the skills to look deep into the hearts of my family members and myself. Partnering with Marilyn, I have uncovered answers that resonate with my values and priorities; answers that have ushered a spirit of calm, love, joy, and fun into my home."

Lori B. ~ Educational Coach, Parent
"As a training developer and consultant, I had the pleasure of including Marilyn in the design and delivery of therapeutic seminars. On numerous occasions we co-facilitated workshops and conferences in New Jersey and New York. Facilitating The reviews, feedback, and reaction from the audiences were always overwhelmingly positive. The participants highlighted Marilyn's ability to connect with them through her high energy and interactive nature. Facilitating these events was always rewarding for me as well, because I could witness personally the high level of energy and care that Marilyn always demonstrated for both the subject matter and the workshop participants. Workshop designs always included a creative approach to learning utilizing best practice principles. Audience engagement was enhanced through the use of visual effects, interactive activities, music and creative approaches to learning. Parent and Life Coaching has now become a strong passion in the career of Ms. Rose. Given her past history of management, leadership and teaching accomplishments, it is assured that recipients of her coaching sessions and workshops will certainly discover life changing benefits."

Creighton D. ~ Creighton Drury Consulting
"Marilyn is the most gifted coach I have ever encountered! Her ability to connect with people is truly a gift. She brings a depth of knowledge and skill clearly a culmination of her years of experience along with her ability to connect and inspire that reflects her heart. She has brought me through many self-created obstacles so effectively and without judgment, helping me to tackle deep seeded issues that have limited the joy I have always desired. I am now accomplishing goals that I have struggled with all of my life and am now experiencing joy even in the midst of challenges and changes that come before me. My experience be coached by Marilyn has been life altering!"

Beth, Parent, NJ
"Thank you for supporting and believing in my potential, even when I didn't believe it myself. I am a believer now and am enjoying the educational path that will lead me to working in a field that I am so passionate about! Thanks so much!"

Jesse, College Student, NJ
"The way you coached me last night was amazing! It was like I had a complete paradigm shift and my anger just went away! You radiate such love and compassion and it's so apparent how much you care about people. Thank you!"

Asha, Musician, NYC
"Working with Marilyn has been a transforming experience. Her practical, insightful, light-hearted style allows one to create very significant change without any judgment while receiving total support. Marilyn works from a deep place of wisdom and experience. She is intuitive, inspiring, organized, and keeps the client forward moving in an effortless way. Thank you Marilyn for sharing your gifts with me and my family at such an impressionable time."

Dana, LCSW, Parent, NJ
The Smart Way To Find A Coach

1 Describe Your Goals

2 Get Matched

3 Free Consultations
Find My Ideal Coach Now