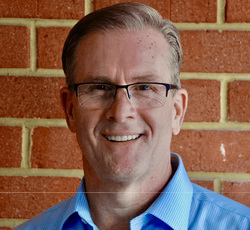 Mark Julian

Fairfax, Virginia
ADD ADHD Coach, Business Coach, Spirituality Coach
Certified Professional Co-active Coach - CPCC, Senior Business Counselor - Mason SBDC, Amen Clinics Certified Brain Health Coach - CBHC
I coach adults of all ages - many with ADHD, and guide them to achieving lasting results in their careers, relationships & inner-life!
About Me
Am I the right the right professional for your coaching, mentoring and counseling?
Start now by scheduling an introductory session and find out for yourself!
You may want to know that I am a Certified Professional Co-Active Coach; an ADHD coaching specialist, a Certified Brain Health Coach & a Senior Business Counselor with George Mason University, in metro Washington, D.C. I have been practicing professionally since 2007, but don't hold that against me... I learn new-things everyday!
My coaching is for individuals seeking real-world results and lasting, inner-changes in their life. Together, we explore the conventional, alternative and always personal approaches to YOU - your dreams, challenges and opportunities!
With over 30 years of hands-on business experience, I became a Coach and a Business Counselor in order to guide you on your own personal, professional and spiritual paths. My client's and I (both with and without ADHD) experience a journey of personal growth, new-understandings and practical-results which some have called "transformational!" This isn't a brag, just a fact.
I was diagnosed with ADHD, between my own daughter and son's diagnosis, in the midst of operating a successful business and complex home-life. I "get" ADD "from the inside out." I know that your brain is as unique as you are, and that truly lasting solutions begin from inside of you!
I'd love to learn more about you - and to start assisting you in creating the results that you really want in your life!
Reviews
17 reviews (4.94)
I truly enjoy coaching with Mark! Since working with him, l've grown tremendously and I continue to expand my reach! As our coaching relationship has grown, I've developed my own awareness in ways that help me overcome inner-blocks and outer-obstacles that arise in life. I've learned to see possibilities and opportunities in was that are a direct result of our exceptional coaching relationship!

Antonio White
Mark is a highly skilled, experienced and thoughtful professional coach. His ability to create connections and bring light to problems is truly astonishing. Our conversational sessions feel so easy, but almost always end up in some breakthrough moment thanks to Mark's ability to deeply focus and actively listen. This is my first experience with a professional coaching relationship and I now understand why the most successful people on the planet rely on these connections to help them achieve their vision and remain whole.

LDB
Before coaching with Mark, paperwork of any kind loomed like a black cloud. Because of his patience & wisdom, I learned a system to deal with it that has put my angst & procrastination to rest. What an awesome feeling. This comes from someone with ADD who has been frustrated with paperwork for years.

Dottie K.
Mark is a fantastic executive coach. He helped me wrangle my ADHD at a time when I was very confused and overwhelmed and calmed me down, reoriented me on the problems at-hand and coached me with strategies on how to address them. I recommend him and will surely consult him again myself.

Jeff Brown
I would highly recommend Mark to friends & business associates, whether a 30 year experienced professional or just starting a new venture. Mark is always energizing & thought provoking. I would be happy to provide my personal experiences over the last two years for anyone considering ClearView Coaching.

Rex Houlihan, Trade-show & Events Shipping, President, Fairfax, VA
Our work together was eye opening and so incredibly healing! I feel like we met just when I needed you most, and you were exactly the person I needed. I will be forever grateful for everything you did to help me through a very tumultuous time - and to help me understand myself in a way that continues to be a source of discovery and joy.

Christie St. Claire, Public Information Officer, US Environmental Protection Agency, Washington, D.C.
Mark provided a sense of clarity, helping me cut through the voices in my head... He does this in a way that offers security - a sense of stability and low risk - so it feels so right to just take the next step. Coaching can be hard work but having fun at the same time is great!

Anne N., Independent Contractor, Wilmington, Delaware
When I began coaching with Mark, I was at a crossroads in my life. Together, we worked to set goals, create synergies and make clear choices. Today, I'm working in a dream job, I'm in a wonderful relationship and finally completing my dissertation for my Ph.D. in Learning Management!

Valerie W., OCE Business Services, Washington, D.C.
Life is tough. It's fraught with lofty esoteric questions and big knotty practical ones. Mark Julian helps you to clear the bramble from both those landscapes. He'll give you the ever-elusive permission to dance to whatever really is the music of your life. No one does it better. Your life will never be the same.

Mona, Independant-Filmmaker, San Diego, California
Learning to manage my ADD has changed everything! I have been able to get out of the way and learn how to work on my business rather than just in my business. The clarity I've gained is allowing me to take it to the next level... Not only at work, but in my relationships and with my family too!

J. Walls, Entrepreneur, Charlotte, North Carolina
I'm out of my old house and building a new life and a new business... It hasn't all been easy, but you have stood with me and reminded me that I can do it! I like that perspective and I'm sticking with it! Thanks for sticking with me, being fun, but tough when I needed it and for reminding me who I really am.

Jason, Franchise Owner, McLean, Virginia
In three months' time, I have gone from a low-level performer to a peak performer contributing to the positive growth of our company and in doing so finding unbelievable joy and ease. The minute I got out of my own way and into the game, I transformed my life (and the lives of those around me) into something no less than spectacular! I highly recommend Mark Julian to everyone!

R. Demeter, Manager, Reston, Virginia
Mark is an amazing and inspirational coach. He creates an emotional environment where one feels comfortable and open to the process of coaching. He listens and hears through the lines and then instinctually guides you and works with you to reach a place of discovery, learning and personal growth. I thoroughly enjoyed working with Mark and highly recommend him to anyone interested in working with a Life Coach.

Michelle Pino, V.P., Bourne, Massachusetts
Mark has been working with my son (a-20-year-old-college-student) for just a few months and I can truly say he is one of the most patient, dedicated and passionate people I know. His insight and knowledge of the inner conflicts that affect the young and maleable ADD Brain are only topped by his genuine desire to make a difference. He has changed my sons life, and in doing so has changed mine. It has been an honor and a privilege to observe how Mark guides and mentors my son into taking control of his life and his ADD while learning the life tools to navigate the murky waters of...growing up.  If you are lost, stuck in a rutt, or just don't know how to get from where you are to where you want to be, then you need a life coach and I urge you to seek out Mark Julian. He is a rare find.

Miriam Leiderman, Boca Raton, Florida
YOU are making life changes in me that are phenomenal! I continue to compliment you because of the positive differences you are making in my life. You've made such a difference ...you can even pass my name and phone number out as a reference and I will talk with folks!

Ed Bjarnason, Sr. Claims Service Adjuster, Columbia, MD
Mark's coaching has served me invaluably. I have experienced everything from rapidly expanding business to having tremendous breakthroughs in terms of self-awareness, understanding of several of my long-standing blocks, and revelations about certain personal interactions and repeated patterns in my life, and how to change them-- all due in large part to Mark's thoughtful questioning, wealth of knowledge, and gentle prodding. I have referred Mark to several others and am truly grateful to have found his services.

Rev. Dawn Smith, Coach & Counselor, Atlanta, GA
Mark challenged me to take my business to the next level. Now, I've been promoted, my business is growing and I've re-connected to my core values and improved relationships with family and friends!

Scott Marschall, Managing Director, Northwestern Mutual Financial Network, McLean, Virginia