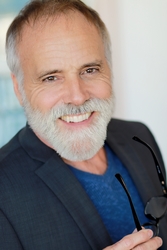 Mark Langford

Glendale, California
Career Coach, Business Coach, Life Coach
BA, MBA, Harvard Business School
I help business professionals get clear on their calling, develop positioning, create collateral, & implement an effective job search strategy to land a role that's fulfilling & financially reward
About Me
I help business professionals - who want to make use of ALL of their talents and abilities - to transition into something fun, fulfilling and financially rewarding. I stepped out of a senior exec role in the corporate world 5-years ago to help others define and realize their passion and purpose and consciously create careers that inspire them. I now have a 95%+ success rate of helping clients to land their ideal jobs.
If we work together, I will help you to:
1. Get crystal clear on your career calling
2. Create a personal brand that stands out
3. Define a succinct vision and career approach
4. Develop career collateral that gets noticed
5. Execute on the plan to land your ideal position (or start your own venture).
I will be there to support you, to be your sounding board, to hold you accountable, to motivate you, and to give you the guidance, tools, and strategies that will get you clear and confident on your direction. I can work with you either in person, via phone, Skype or FaceTime to:
- Improve your confidence and leadership skills
- Optimize your time management skills
- Move past anxiety, fears, negative self-commentary and limiting beliefs
- Establish more focus and accountability
- Develop better work and life habits
- Implement a job search that taps the hidden job market
Having been a senior executive and hiring manager across multiple industries for start-ups through Fortune-500 companies, I understand what it takes to get noticed and hired and have mentored hundreds to land their ideal positions. I am a "roll up your sleeves" kind of coach and will work with you to facilitate your success using a phenomenally successful approach to:
- Develop a high caliber professional network
- Optimize your résumé, cover letters, and elevator pitch
- Create a stellar social media presence
- Turbo charge your interview skills
- Build your professional network
Reviews
37 reviews (5.0)
I am very excited to recommend Mark as a career coach. Excited may seem too exuberant a word unless you have been in a position where you need his services. I was in a very unpleasant professional situation. Throughout our time together Mark provided insight, a clear process, and a positive message. Together we turned a negative into education, perspective, concrete techniques, and a path forward. I feel much more confident and have a more mature professional perspective that is already helping me in my current position and my search for a new one.

Nathan Goodrich, Director of Technical Services
In the spring of last year, I found myself at a crossroad- unhappy at work and really questioning what I wanted to do as a career. I decided to begin my search for a career coach and within a few weeks of intro sessions with a number of coaches, I found C-Synergy. It wasn't long after my intro session with Mark, that I decided to press forward and make the investment for myself and my future. During our sessions, Mark walked me through a series of introspective exercises which helped me shape my life vision, determine the career paths I wanted to pursue and understand my wants, needs, and desires in future job opportunities and companies. Those were extremely helpful exercises as they helped me to narrow down the list of firms which I wanted to work for. While going through these exercises, Mark also helped me to refine my resume, LinkedIn profile and interview skills. Motivated. Attentive. Reliable. Kind - are key qualities I would use to describe Mark. He truly is motivated to help his clients overcome some of the self-imposed obstacles which keep them from achieving their goals. At times, when I've allowed myself to let fear in the way of my short and long term goals, Mark kept me motivated, encouraged, and helped me to overcome some of those fears. He is attentive to my patterns and has not been afraid to point out some of my tendencies such as pushing things aside and not setting dates or times to achieve certain goals. In turn, his observations helped me to set better daily and weekly goals for myself. Mark is responsive and reliable. I remember being faced with a difficult situation at work and calling him to seek advise on how to best approach the situation. He helped me to remain calm, level headed, and provided me with the necessary guidance on how to best proceed. Lastly, Mark is very personable and kind. He's easy to talk to, provides great insight and is very easy going and understanding. Overall, my sessions with him have helped me both personally and professionally. I've since found and have been enjoying a new career opportunity with a great firm; I've have been setting better personal and professional goals for myself and have learned to overcome some of my fears while pursuing my dreams. I highly recommend C-Synergy!

Rachael Olivier, Consultant
Mark is a fantastic coach. I hired him to help me with my resume & job search. He even offered a complimentary phone call before I signed up to discuss my needs & how he can add value. He guided me in making my resume impactful and directed me on job search and networking strategies. He doesn't use a generic approach but figures out where you are in the process, what help you need for immediate support, and which areas to focus upon for the best results. Mark's got a great personality and a very positive attitude. He really wants to help you achieve whatever your goals are! I highly recommend working with him.

Aditi Banerjee, Product Management Executive
"I'm grateful for the opportunity of meeting Mark! He is deeply passionate about what he does. He was instrumental in helping me to make a decision to take over a position that I was hesitant to accept. Mark is compassionate, kind and knowledgeable. But most importantly, he knows how to take you out of darkness to the light, and make you believe in Yourself. Thanks for everything you did for me, Mark.

Anna Panoian, Controller
My time with Mark has truly helped me evolve the ways in which I approach my job search. I've become so aware of areas I need to work on to make sure I'm making the most of each interview process. I feel more confident and more prepared to continue to search for my next steps. I'll certainly be working with him again in the future!

Tamara Verdugo, Buying Manager
As an educator, one honors continuous learning and growth. In the pursuit of an Master's Degree in Instructional Technology, I felt the desire to grow in my professional life and make a drastic change. To begin this process I reached out to a career expert, Mark Langford. Leaving a profession with no specific future profession identified was scary and discouraged by many of my peers, however, I knew there was something better out there for me. Mark helped me first by figuring out who I was. What did I want? What were the things that I wanted in a career? Mark helped me to dig deep into my personality, look at my "weaknesses" and begin overcoming them, reevaluating or removing them. Once we had determined my career and life "must-haves" we began exploring careers that met those wants and suited my strengths and skills. The best fit? Instructional Desig in the corporate realm. We began preparing my resume to best impress future employers and began honing my interview skills. I developed my networks and became more confident in myself and my skills. Changing careers and "embracing my career identity crisis" has led me to my dream career, being an Instructional Designer. I could not have done this without Mark Langford and his vast knowledge and experience in career counseling. Mark helped me to develop, not only as a professional, but as a person.

Jenna Reames, Instructional Designer
Mark is a fantastic coach, and was able to deliver an immediate impact on my job search strategies and outlook. We really hit the ground running. This next part's important: His framework is far from being a "one size fits all" approach. One of Mark's core strengths is his ability to adapt and tailor his work to the individual -- he quickly diagnosed where I was in my process, where I needed some immediate support, and where we could focus our efforts for the best returns. But this was not at the expense of longer-term planning and strategy. Mark also helped me define my true north, encouraging me to evaluate new opportunities against my newly-re-defined career focus. All this while being relentlessly positive, insightful, and encouraging. Mark's got a great personality and sense of humor, and is a pleasure to work with. It's pretty obvious that he lives for this work. If you're looking for a coach who can meet you at your level and deliver results, offer insights from the perspective of an executive, or teach you some winning strategies for everything from job search to salary negotiations, Mark's your guy.

Andrew Jones, Program Manager
Mark asks great insightful questions and through the course of 3 months of working with Mark I was able to discover a lot of things about myself and he really helped me see a path forward for at my job. Mark also has great insights from his own experience which were invaluable to my learning what it means to be a better leader at work. I have no doubt that I will be working with Mark again in the future as I continue to grow in my career and life.

Keith Corbin, Senior Manager
Mark knows what building a career is from the inside out. What I like about him is that he's been in the corporate world and can appreciate the challenges that go along with it. I was in a repeating cycle of feeling like I was in a rut at work. Mark's ability to help me focus on what I really want out of my professional life was better than any outplacement service could deliver. Mark's also easy to talk to and he listens. He then takes what you're saying and helps you to determine what makes sense for you. I've tried other career counselors, but I never really felt that they "got" what I was feeling about my work life. It makes such a difference when you're looking for your next opportunity if you know what you really want, and what makes you feel good about working everyday. Mark's your guy if you need a wonderful career counselor.

Tammy Brown, Director, Community Marketing & Engagement
Mark is great to work with and has provided excellent materials that are very helpful in the growth process.

Mike Bradbury, Marketing and Business Strategist
Mark Langford, at C-Synergy Career Coaching was a tremendous help to me. He gave me a personalized approach to my career needs and a system to carry things forward. I have a clear direction and more self- confidence. Thank you Mark!

Julie Foster, IT Systems Engineer
Trying to accept the changes and challenges in my life had become a daily task that was not going well. Indecisiveness and procrastination became constant companions. I was stuck in "Neutral". I finally made the decision: It was time to consider a career coach. After interviewing five coaches, I knew Mark was the one. He helped me set in place different processes to re-discover my inner strength to recognize, accept and transform the business and personal spaces of my life. During each coaching session, Mark continually presented tools to work with, the inspiration to stay motivated and did it all with a large measure of fun. Thank you Mark!

Joni Cuevas, Senior Sales Executive
I found Mark Langford through an online search and signed on with him after reading his testimonials. I spent about 3 hard-working months with Mark. It culminated with an offer for a dream job in a different industry. His coaching is worth every penny! The details: I am a mid-career marketing professional at a large corporation who felt stuck in a dead-end job in a declining industry. Having interviewed for new jobs for over a year without getting any offers, I decided it was time get professional help. I needed to shed the negativity from my existing job, and I was worried that it was impeding my job interview performance. After our initial conversation, I knew that I wanted to work with Mark. His approach is very engaging, supportive and results oriented and he tailored a plan specific to my needs. Mark and I worked a lot on positive thinking and on changing my job search approach. His philosophies focus around mindfulness and authenticity - which I believe the corporate world needs a lot more of! I started working with Mark in February and continue to practice the insights and advice he gave me on a daily basis. It has really helped me to move past my obstacles and to consciously create a future that I truly want. Practically speaking, Mark also helped me identify target companies that fit me, clean up my cover letters and resumes, and put together interview tactics and strategies that helped me to stand out. The result was increased opportunities, more clarity and focus and, ultimately, an exciting new position at a company I truly admire! I highly recommend Mark to my friends and colleagues, but know that he requires you to work on yourself and that you get out of it what you put into it. If you're ready for it, Mark will provide direction, challenge, support and accountability to take your game to a whole new level!

Cynthia Suttle, Director of Marketing
There are moments in your life where you face immense challenges that test your will, strength, and courage. When I met Mark about 6 months ago I was at the lowest point I had ever been in my career. Prior to that point everything was working out just as I had dreamt it. As a 32 year old portfolio manager for an investment advisory firm I was outperforming the market, attracting new assets, and feeling like I could do no wrong. Destiny was playing out and I was meant to make a straight ascent to the top right away, or so I thought. In early fall of 2015, what could go wrong did. One of my largest holdings cratered and what had been constant praise from clients turned to intense ridicule and unrelenting criticism. I wanted to give up and run to relieve the discomfort and fear, even if it meant leaving my dream behind. Enter Mark.. After encouragement from my family I decided to seek advice from a coach, which was a brand new idea to me. He was the perfect choice given his corporate background (and time spent on Wall Street). I left our first meeting enlightened and encouraged that I could get my life back on track. It was about more than just charting a path forward in my career it was about exploring my inner feelings, confronting my fears, and realizing life is about enjoying the journey and not being solely focused on the destination. I feel one of Mark's greatest gifts is his ability to put everything into perspective. He is able to help his clients see the bigger picture (not only as it relates to career but also when it comes to life). Mark realized the passion I had for my work and wouldn't let me give up. He has reinforced the fact that we can't appreciate all the good in life without experiencing challenging times along the way. One of the most important things our time together helped me realize was that there is no such thing as failure if you are true to your word and if you give everything you have. Mark has a very organized and effective way of working with his clients. This includes phone calls/in person meetings, written exercises, reading, audio, etc. He has been there for me every step of the way and is extremely responsive (there have been multiple times I have called just to talk through a hard day and he is always there!). He has helped me set clear goals, network, become more organized, and he has given me the tools to be able to deal with stress. I view Mark as a life-long friend, who just happens to be an amazing coach. My challenges with the market are still ongoing, but my zest for life and the confidence I have in my professional ability has never been stronger. If you are looking to advance personally and professionally, Mark is an excellent choice to help you get there!

Robert Souza, Chief Investment Officer
Over 25 years into my career, I felt the need to look for a coach because I was frustrated, confused, exhausted and feeling a little stuck in my current role. I still loved my job, but I felt like I was not utilizing all of my talents and creativity. I had read many "self-help" books, but I could not seem to get over the hurdle of solving my own problems. Then I connected with Mark. He was able to help me get to the heart of what was holding me back – my own limiting beliefs. Through his own rich experiences and intuition, and by working through the process he outlined for me, Mark helped me see things from a different perspective. Now I feel reenergized, empowered, confident and motivated! He has been instrumental in helping me see so many expansive possibilities not just in my career, but in my life. I'm still working with Mark on building out my new path, and I couldn't be more excited about it. Thank you Mark for making such a difference! If anyone out there is on the fence about coaching, I highly encourage you to contact Mark and see for yourself the difference that the right coach makes.

Amy Kitchen, IT Sr. Manager
When I found Mark I was in a career rut. On paper, everything should have been great – I had a nice paycheck, the corner office, and complete job security. I was doing well, but I wasn't on the right path. I interviewed several coaches, but from my first meeting with Mark I knew that I had found someone special. From day one, he rolled up his sleeves and we went to work. He is encouraging, insightful, empathetic, realistic, challenging and sincere. I am in a completely different place personally and professionally than I was just a few months ago, and I don't think I would have had the courage or tools to make the decisions I have made without him. Not only has Mark been a fantastic coach, but he has been a true partner every step of the way. For anyone considering a coach for your career or your personal life, no one else comes close to Mark!!

Ryan Conlon, Director of Business Operations
If you are at a crossroads in your career or even in your personal life, I strongly suggest you reach out to Mark. Mark's innate talent in finding your true passion and bringing that to life is special. I've been working with Mark the last few months and have gained tremendous insight into areas of my life that I have neglected and needed to improve in order to make the career changes I've wanted to make but haven't. Career advice and coaching is often difficult to listen to, but if you're ready to be challenged, be vulnerable and think outside the box, work with Mark. He is one of the most positive, thoughtful and charismatic individuals you will meet and I promise you will learn things about yourself that you never thought about before which will improve your life.

Joshua Green, VP, Private Equity firm
I consider Mark a partner, not just a coach. I have been working with Mark for the past two months. I am one who is not confused about what I want to do, I am in Brand/Marketing and love it. I didn't need a career change, but I need help to get me to the next level. Ironically, it was my own brand that needs managing! I found that with Mark. We have met in person and over the phone. Our coaching sessions are productive. This experience is one of the toughest things I have ever done. I have been totally open, honest and raw with Mark (and myself). He has guided me through current work situations and has helped me to feel more confident in the corporate world. Mark has given me great tips and tricks, he's challenged me – he's supported me – he's pushed me. I am a mid-career professional and I couldn't be happier that I made this investment in myself and my future. With Mark and the Synergy System, you will do a lot of reading, and will perhaps be the most introspective time of your life, at times it may feel repetitive and like a tremendous amount of work, trust the process it will come together for you. I trust that the right job will come to me, and moreover I know have the confidence that I deserve that 'RIGHT' job and not just another job. Find your passion, do the work, get coached – Call Mark.

Erika Egede-Nissen, Marketing Director
I was in a big-time rut and because of my time spent with Mark, I was able to transcend my situation and see a whole world of options of which I had no previous awareness. He provided many tools for me to work with, and he held me accountable which was something I very much needed at the time. He genuinely cares about his clients, and gives 100% of himself to the process. If you are looking for a boost in your career and to live a richer, fuller life, then Mark can help you get there. He has an innate talent of being able to cut to the chase of your issue, and exposing it in such a way that it can be easily handled. I would recommend him to anyone looking to get more out of life.

Michael Scarlata, Graduate Psychology Student
I contacted Mark after finding him via Google search. I require career guidance as I am motivated toward a career change and/or developing additional streams of income but have some difficulty with navigating toward my goal. Mark's undeniable knowledge, expertise and compassion helped to determine what the right choices are for me and next steps in achieving my goals. I am clear now on how to proceed...Yay! All thanks to Mark. His kindness and passion for helping people is quite refreshing and I am so very happy to know him!

Melanie Scott, RN, MSN
Mark really understands how you can get the most out of life. He does not only help you with career advice, but also makes sure that you have the fundamental building blocks in place and the correct mindset in place, in order to pursue that goal of furthering your career. His notes are constructive and he's not afraid to think outside the box, or use his own life's work and experiences to teach beneficial lessons.

Ari D., TV Broadcasting Executive
I was stuck career-wise, so I looked online for Career Coaches. Mark popped up, and his reviews were great. And now I know why. Mark is truly there for you, and he wants to do everything he can to help you. I would also say the online course was invaluable for me. He and it do a fantastic job of getting at the Real You. It's a tremendous eye-opener. I think someone could claim to be a Career Coach and be full of "it". You can tell Mark is the Real Deal. He's your cheerleader, he's focused on you, and he wants you to succeed...which is exactly what you need.

Matthew Vance, Board Member, Heaven on Earth Society for Animals
For me, it wasn't about "finding a decent job," it was about discovering what things I loved and finding the right career path to implement those passions. Mark's wisdom and interpersonal skills allowed for our conversations to be insightful and exceptionally enjoyable. I'm incredibly grateful for our time together. If you're complacent with your current prospects or situation, Marks a wonderful resource and mentor. He requires both lots of personal inventory and homework, so just be sure you're ready to put the hard work in!

Jonathan Crosby, Retail Manager
I am so glad I chose Mark as my coach! Mark not only helps and advises on how to make a career transition, but he helps you take a step back and look at your career and life comprehensively - I don't think I would have that gotten elsewhere. He offers tailored and genuine advice and he truly "gets it" - I have several instances where I needed real-time perspective and he has been very responsive and helped me think through sticky situations. Mark also is the guy who will give it to you straight - in my 15 year career in corporate America, I've not gotten such realistic and helpful career advice. By working with Mark I've developed a better foundation and perspective on my career (and life) while receiving actionable coaching on reaching my career goals.

Neela Moorty, Director, Multinational Pharmaceutical Company
Mark is a true expert in career consulting and has helped me get clarity, focus my efforts, and better build my brand. His Career Synergy System, and one-on-one coaching, is helping me to better manage my time, plan my goals, and get motivated to create measurable results and be more productive. When I came to Mark, I was stuck. I couldn't find a way out of my rut. I knew I had potential, but I was not able to get past my limiting beliefs and behaviors. Mark is helping me to get closer to my dream, and now I feel that I have someone who can keep me on track and hold me accountable. If you are looking to get breakthroughs in your career, contact Mark. He can help you to get back on track and make impactful lasting change in your life and career. I recommend Mark without hesitation and know he would be an asset to any organization or individual.

Alex Orellana, Director/Producer, SpyGameStudios.com
I give Mark 10 stars! Working with him has been a joy. He is present, focused, sharp with his analysis, patient, giving, and he is fun to work with. Mark has helped give me the tools I need to achieve my goals. I highly, highly, highly recommend Mark Langford as a career consultant and personal coach.

Scott Strohmaier, Advertising Exec
Mark is a true professional. I can't think of a better resource for interview preparation. Mark is accomplished both academically (Harvard MBA) and professionally (extensive experience as a hiring manager in Corporate America). Because of this, Mark delivers unique, perceptive and effective feedback during the interview preparation process. Speaking from personal experience and as a Chief Financial Officer, the return on my investment (ROI) in Mark's professional services is immeasurable.

James McGuinness, CFO
I found Mark after searching for a career coach because I was burnt out in my career and yet at the same time utterly at a loss with what to do about it. I was totally stuck....and it sucked..miserable!! I called around a few career coaches and they all had their own take on how to get unstuck, and I went with Mark because I really liked how he could see my problem from my perspective. So I signed up and we began. I started out completely lost, deflated and worn out with career related stuff, and all I can say is what happened next over the course of a month or two was nothing short of a complete transformation! Mark had a fantastic approach to my unique situation, and through his excellent coaching I was able to understand why and how I had gotten like this, how to get unstuck, and what to do next.... If you're reading this I would hazard a guess that there is a good chance you're considering getting help with your career. I say do it. Stop procrastinating: feeling genuinely happy at work, thriving, not merely surviving, being productive and earning a good income are priceless really....so do yourself a favour and invest in yourself! It might just well be the smartest thing you did in a long time...

Nick Harris, Architectural Designer
Mark is genuine and willing to work with you at what you really need help with. He listens and then forms a plan accordingly. We've been working together for a month now and continue to make progress.

Mario Boucher, Copywriter & Editor
Thoroughly enjoy working with Mark. He is professional and very knowledgeable and listens carefully to what I say. His approach is methodical, yet tailored to my specific needs. Mark and is definitely worth the investment of time and money.

Dan Lauten, President of a Winery
When I went looking for help, Mark stood out like a sore thumb. There was energy in his words that touched me from his profile. Something just felt right and I hoped it was real. It turned out to be very real – the way he popped up in my life and took time to help me. I was had a bunch of disorganized ideas and mark helped me sort everything out quickly. He also introduced me to his wife, Claudia, who was able help connect on a completely new level. They profoundly helped me to 'clear the smoke' and I love them for that!

Jeremy Stone, Entrepreneur
Mark's experience largely speaks for itself and he is additionally thoughtful, possesses extremely keen insights, and more than willing to be hands-on in order to get the job done right – a rare combination. He is focused on results and a lot of fun to work with. I highly recommend Mark as a seasoned career and life coach.

Jason Alexander, Technology Marketing & Product Manager
I've had the privilege and pleasure of working with Mark as a colleague in the corporate world as well as an inspirational mentor/coach during a recent major career transition. Mark is highly regarded in the corporate world for his intelligence, business acumen, and experience in project management as well as launching new products in the marketplace. Mark is also sought out as an author and has written his own book "Thank God It's Wednesday!" (which will be incredibly helpful to anyone considering a career transition). Recently I made one of the biggest life changes I could have ever imagined and that was leaving the corporate world to pursue my life's purpose and passion. Mark has been a tremendous support to me in this transition and has provided invaluable advice, encouragement, and guidance on next steps along the way. Mark is incredibly gifted as a coach and inspires a can-do approach. There were many times that I doubted the possibilities and Mark helped me to see how all things are possible. Mark is incredibly insightful and resourceful and his passion for his work is clear. When I share my successes with him he is equally happy for me. And, when I need support he is there to support me. There's never a shortage of ideas or new tools that Mark has presented me with that has helped me pursue my passion with ease and enjoyment. I highly recommend Mark's career coaching services. He has been a true gift to me and I'm thankful to him that I am now pursuing what I'm meant to do and am living a life of joy and fulfillment.

Kim Thalken, Founder, Love First. Where Life Transformations
Mark is a fantastic career consultant. He listens incredibly well and brings his strong intuition into each project. He successfully helped me chart out a path from leaving the corporate world to start what is now a successful consulting business. I would highly recommend Mark in helping with any career transition.

Kevin Berson, President at Kinected Consulting
Before I hired Mark I was stuck in a job that was paying the bills but felt like torture. I was neither 100% sure what I wanted to do, nor did I feel that I could afford to leave the position. Mark introduced me to his Career Synergy program which he facilitates with his wife and partner coach, Claudia. Even after the first session, I felt like I had been given a secret shortcut to a whole new life. Through their progressive program, I gained tremendous clarity around the work that would be a perfect fit for me. I gained a vision that was more expansive than anything I could have possibly conceived by myself. Mark then supported me in every aspect of the practical details of bringing my new vision to life. He FAR exceeded my highest expectations and held my hand the whole way through. For example, Mark re-wrote my resume and made extremely helpful introductions into his extensive network. He checked in often and even did research on alternative career options for me — I've never worked with a coach before who took that much initiative (and I've worked with several) — amazing! I can tell you that I absolutely love my new career path and outlook on life, that I feel more self-confident, and finally feel like I have arrived at my "sweet spot" (where I get to use all of my talents and abilities). I can't thank Mark and Claudia enough for what they have done for me and recommend them 110% if you are looking to get clear on your calling and then to make it a reality. I've never worked with a husband/wife coaching team before and it has been a truly holistic, and surprisingly healing, experience for me.

Lisa Lewis, Professor
Before I started working with Mark, I felt paralyzed by the difficult decisions I had to make relating to my life and career. Mark has provided me with a systematic way to approach these decisions. I think every day we doubt ourselves and our abilities in small ways. Over time, we let these doubts become beliefs that limit our choices. Part of Mark's process is to take these beliefs and deconstruct them, which has been very useful for me (it turned out that I had many of these beliefs). One thing that I think separates Mark from a lot of other career consultants is his vast knowledge and diverse network. Each week before our session Mark sends me an extensive email filled with resources that he thinks might be useful for me to look at, questions to ask myself, and contacts in his network that he thinks might be useful to activate. Mark has also helped me setup a timeline to achieve my career goals. Every week, he identifies exercises or tasks that I should do that relate to my goals. I was amazed at how much this helped improve my productivity and confidence with my career exploration. I can thank Mark enough and I highly recommend him!

Jason Osajima, Instructor Asano Taiko US & Entrepreneur
Sometimes in life you get blessed to cross paths with someone who is a genuine and gifted at what they do. I am so grateful at Mark Langford's tireless effort to help me see the blocks that were getting in the way of myself. He helped me define what was really important to me in my career and then worked with me to tear down ANY obstacle that I could come up with so that I could truly step into a new reality. I am so grateful for his energy and wit which made the process fun (instead of painful as I thought it might be). If you are reading this I encourage you to work with Mark if you too dream of having a different life, but need someone to help pave the way with you to make it possible! Thank you Mark for being so generous with your time and knowledge and giving me the kick in pants I needed to get out of my way!

Liza Ray, Esq, CHt, NLH, QHH