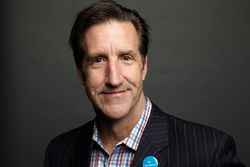 Mark Myette Atlanta, Georgia
Career Coach, Leadership Coach, Team Coach
Author, ATD - CPLP, Gallup Certified, Total SDI Certified
I'm Mark Myette. I believe each of us is a gift. I create trusted relationships where individuals, teams and leaders NAME, CLAIM and AIM their gifts to achieve optimum performance. Got gifts? Yes!
About Me
Hi. I'm Mark Myette and I'm founder of ECC, Inc. and www.WhatAreYourGifts.com.
Throughout my business career, which began in 1983 and where I spent 24+ years within Fortune 500 companies, I have always loved being an advisor, catalyst, coach, connector, influencer, pioneer, stimulator and teacher! Perhaps it was because I was born a twin and the second youngest of 7.
Since 1989, I have conducted 1000's of career / performance assessments, developed numerous training / development programs and facilitated 1000's of training sessions. To understand my "why", you need to understand my "wiring" (or should I say "WHY-ering"?)...
​One of my favorite philosophies is around the concept of karma…sowing positive seeds that will - over time - produce positive outcomes! This is why I'm passionate about giving back, volunteering, teaching, doing my part to leave the world in a better place AND helping people see things in themselves or the world they may not yet see.
This also explains why, since I launched my business in 2012, I have focused on 1-on-1 gifts coaching. I have provided 100's and 100's of hours of pro-bono gifts coaching and assessments for those in need.
The outcomes from the gifts coaching has provided my clients clarity, purpose, and a strategic plan for their go-forward approach to their careers and life.
As noted, recently, I wrote a book "Wantrepreneur: Do You Have What it Takes to be an Entrepreneur?" My intent in writing this book is to help people who have struggled to find their purpose in the midst of a career transition understand the real possibilities of doing something entrepreneurial and how to determine if it might be an option.
So, whether you're college bound, a corporate lost soul, or wantrepreneur, let's begin with a conversation! How may I help?
Reviews
Mark doesn't have any reviews yet.