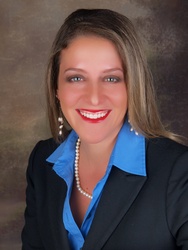 MARLA GRANT

Miami, Florida
Career Coach, Leadership Coach, Life Coach
Certified Executive Coach, Certified Everything DiSC Workplace Facilitator, J.D.
I help early to mid-career professionals accelerate career advancement or career transition, more effectively advocate for themselves, or strengthen workplace relationships, among other things.
About Me
As an experienced certified coach, I help professionals who are unhappy at work find fulfillment either at their current job or in a new one or I help those who have specific career advancement goals more quickly achieve them.
Typically, my clients either want to improve their situation at their current job, which often involves advancing in their role or successfully navigating certain workplace relationships, or they want to change jobs altogether and need help figuring out the transition, how to position themselves for it, how to create a compelling resume and prepare for interviews or negotiation conversations. The individuals I work with often lack some confidence and are not advocating for themselves as effectively as they could.
Through proven strategies and techniques, I help my clients go further faster in their careers, become their own best advocate, gain renewed energy personally and professionally and reduce stress and avoid burnout.
As an experienced attorney and former division Vice President of a global company, I supplement my coaching expertise with valuable real world professional experience.
Before I became a coach, I hired a coach and experienced the power of coaching first-hand, which led to significant positive transformations in my own personal and professional life. That experience helps me relate to my clients in a direct and powerful way.
I am certified as an Executive Coach through the Center for Executive Coaching and as an Everything DiSC Workplace Facilitator. I also hold a law degree from Boston University School of Law.
Here are a couple of examples of what clients said:
"Marla Grant became my business development "personal trainer" and as a result of our work together, Marla has shifted the trajectory of my career dramatically upward." - Craig Salner, Miami, FL
"Marla was able to offer me amazing motivation and guidance to help me find my dream job!" - J. Alvarado, Miami, FL
Email me for a complimentary session!
Reviews
Before working with Marla as my coach, I spent about 10 years at a job where I became unfulfilled and wanted to make a career change. Marla helped me gain much needed clarity on how to go about the transition, including how to best position myself, create an impressive resume, prepare for interviews, increase my confidence and negotiate for what I deserved. She was amazing at helping me be so much more strategic and effective. While working with Marla, I got the new employment I was seeking and was thrilled with my results. I highly recommend working with Marla! - David Smith, Instructional Designer, Miami, Florida

David Smith