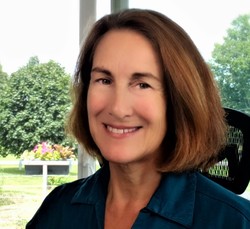 Martha Hopewell

Boston, Massachusetts
Leadership Coach, Executive Coach, Career Coach
WE-Q Profile Certified Practitioner
I help recently promoted leaders strengthen their confidence, credibility and capacity to succeed in their new role, create dynamic teams, and take good care of themselves in the process.
About Me
"A leader doesn't get the message across; a leader IS the message!"
I coach mostly recently promoted executives and managers worldwide to embrace the opportunity AND the responsibility of this truth by building their confidence, credibility, and capacity to become highly effective change-makers.
Drawing on more than 35 years of organizational and team leadership experience in North America, Asia, Africa, the Middle East, and the Caribbean as an executive leader, organizational consultant, and leadership coach, I partner with leaders to enhance their competence in:
- systems thinking and strategy
- executive presence
- relationship and cultural intelligence
- workforce/team optimization
- personal development and organization
- work-life integration
- career development
My leadership background includes: building a successful local senior team in Senegal that became the first to manage one of 60 field operations for an international NGO; restructuring the entire sponsorship function for an organization with operations in five East Asian countries; creating the curriculum and delivering the first coach trainings to local USAID staff in Afghanistan; tripling annual revenues and launching new programs while guiding 50 patient organizations in 15 countries for a child welfare organization; and more.
I blend this multifaceted leadership experience with a proven set of management tools and advanced coach training into a unique, customized program for corporate and nonprofit executives
ready to lead bigger and better in today's complex world.
I look forward to hearing about what you want to achieve and exploring how I can support you! I invite you to schedule a free strategy session, and let's talk!
Reviews
Martha doesn't have any reviews yet.