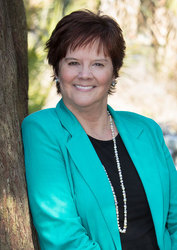 Martha Nugent

New Orleans, Louisiana
Life Coach
M.Ed, CPC, ELI-MP, Core Energy Process™
I help individuals identify what keeps them from having the life they want and learn how to breakthrough the blocks & identify barriers so they create can a life they love.
Details

New Orleans, Louisiana 70119
985-789-3063
Send Message
Visit Website
Hourly Rate: $65 to $125 US Dollars
Gender: Female
About Me
There's nothing quite as powerful as the moment of clarity when you suddenly see what's really possible in your life! As soon as you say yes to life coaching, you step into a new way of being and seeing the world around you.
Individuals look for a life coach when they want something they don't have. You might 'know what you want', but hesitate on taking the steps to 'get there'. Some of us can even get overhwelmed about where to start or confused about how to begin. It happens to the best of us! You're not alone!
There's 'Where Are You Now' (the Present) and 'What You Want' (the Future). We work in 'THE GAP'. You learn how to identify the 'blocks' that keep you from getting there and how to breakthrough to the other side!
Many of us are very busy and can't seem to find the time to sort it all out to get the results you want. Life can be like that! Again, you're not alone.
I have the coaching tools, strategies, tips and techniques PLUS the BEST information on how to create lasting and effective change. Are you ready to take a chance on yourself to create the LIFE you LOVE - the one you really want?!
Schedule a complimentary discovery call. Tell me your story and share what you want. I'll tell you about my coaching and answer your questions. I'm ready to help you!
Reviews
5 reviews (0 verified) (5.0)
I was very hesitant about hiring a life coach and now that I've completed a program with Martha, I realize I didn't understand what a powerful and dynamic process it can be. The changes I've made in my life have made me happier than I've been in years. I was frustrated and confused and now I feel satisfied and inspired to live my life on purpose and to fulfill my heart's desires, knowing that I've got what it takes to be extraordinary.

Jenny C., Small Business Owner
As my coach, Martha helped me dig through all the doubts and fears that were no longer serving my life. I've always had the desire to change the mundane routine in my life and do something more, but all the muck lingering in my mind was keeping me from experiencing the life I truly wanted. Through every session, Martha helped me uncover the passion that was waiting below and I am forever grateful to her for helping me start to create such a wonderful, joyful life. Martha's coaching process helped me focus on my goals in a way that I've never experienced before. I learned how to prioritize my career and personal aspirations in a manageable fashion that not only produced tangible results, but saved me time, unnecessary frustration and money.

Lesley S., Event Manager
With loving yet wise-cracking 'advice', Martha inspired me to unlock my spiritual potential so I could use my unique talents to help others. Martha helped me dream big and taught me how to back it up with daily actions to create measurable results. She cares deeply about you and is committed to not only getting you results, but also making learning irresistibly fun!

Kristin M. Massage Therapist
Martha is warm and friendly, and she is committed to helping others. Her help was invaluable in helping me to get out of my own way with all my thoughts and concerns which blocked me from accomplishing a specific goal. She helped me to appreciate my strengths and be more aware, especially when my over-thinking left me stymied. Martha kept me focused all the while encouraging and showing empathy along the way. She had my best interest at heart, and I trust her implicitly. Her demeanor is calm and reassuring which made me feel comfortable. Her sense of humor matched mine as we laughed often.

Angie S.
I was a mess in most areas of my life. When my fiancé' passed away and I had to move and change jobs all at the same time, I was in a panic and experienced stress that really got the best of me. Martha was so knowledgeable, caring, and resourceful. She had a tool or a process for everything that came up in the 4 months we worked together. Her level of professionalism and attention to detail was amazing. The best part of my experience in coaching with Martha is that I know she's always there when life gets in the way. I really can't thank her enough. I'd call her again in a second.

Victoria B. Assisted Living Supervisor