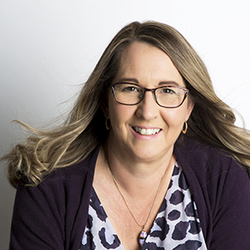 Martina Payette

Courtenay, British Columbia
Career Coach, Entrepreneurship Coach, Retirement Coach
BA, Birkman Method, EQ-i 2.0/360, NCC Coach / Body & Movement - Advanced Coaching, Integrative Body Psychotherapy (2 years study)
I help people to thrive through change with the confidence to design, create and live the future they imagine. Specialties: 25+ career change and job search and 55+ life/relocation success.
Details

Courtenay, British Columbia V9N 5N4
4039752226
Send Message
Visit Website
Hourly Rate: $125 to $200 Canadian Dollars
Gender: Female
About Me
Hello! Welcome! My core focus areas age 25+ career change and job search and 55+ life/relocation success.
Post-covid, our work and lifestyle landscapes have changed, sometimes radically. Transitioning can raise many fears, anxieties, joys and new realities.
As your confidential coach, I can help you talk through challenges and concerns and think out loud to sort through your frustration or confusion, wants and desires. We'll work together to create a path for your transition and get you moving in a positive direction toward your work-life satisfaction goals.
I work with you to uncover your special qualities, and strengths; helping you to articulate your value with confidence and clarity. That confidence connects you with the offers/opportunities that fit what you imagine for your life.
You will reconnect to your core interests and develop effective decision-making, communication, and relationship-building skills. You'll be able to re-frame challenges, put pen to paper, and implement strategies that help you break through communication and motivational barriers in a practical and realistic way.
I use my listening, witnessing, and coaching skills to provide a safe and confidential space for you to debrief; talk it through, clarify challenges, prepare, and execute your strategy.
Practice sessions provide the opportunity to build confidence and presence in conversation, networking, interviewing, and work performance situations.
Self-leadership/motivation assessments and awareness exercises provide the foundation for change, support growth and lead to work-life satisfaction in your new life or work landscape.
PCC & NCC Certified Coach with 10 years of Master Coach lead course and experiential learning
25+ years' experience in career transition
8+ years as a successful entrepreneur
Body & Movement Coach Training
Integrative Body Psychotherapy training
Avid Trend Tracker
Ready to Thrive in rather than Survive Change?
Let's Connect & Chat. I can help you!
Reviews
4 reviews (2 verified) (5.0)
I had a great experience with Martina Payette. She was very patient and understanding as I navigate this new chapter in my life. I felt really comfortable during our meetings and I could be honest with myself. I will continue to seek her guidance as I continue my journey to find what comes next. Thank you Martina for all your support.

Ruby Dawn
Martina was prompt with her replies back to me. And her rates fit into my budget. I am enjoying my sessions with her, and am very excited as she guides me through this new journey

Ruby Dawn
Martina is kind, personable, and goes out of her way to support her clients, and others alike. She exceeded all expectation while helping me prepare for an interview. Martina spent a two-hour session with me, conducting a mock interview. She provided valuable feedback that helped me improve my answers. She also gave me advice on how to use my body and hand gestures to help me relax during an interview. As a result, I went into the actual interview feeling more confident than ever before, and I was able to use the techniques Martina taught me to relax and be myself during the interview. With more confidence networking and interviewing, I landed a great position. Thank you, Martina, for your dedication and words of encouragement.

Ksenija Crnogorac, Accounting Professional
I worked with Martina as a coachee last year, and was amazed at how she was able to help me find simple solutions to situations that I was struggling with. Her style is friendly, approachable, and warm. Her approach to coaching allowed me to identify fresh new ways to think about my life, and I still find myself reflecting on some of her questions when I hit a roadblock. If you're looking for ways to improve your personal and professional performance, I would wholeheartedly recommend working with Martina!

Stephanie Warner, Career Educator