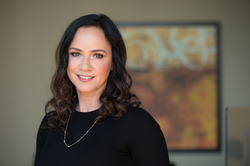 Mary Crayston

Vancouver, British Columbia
Executive Coach, Leadership Coach, Life Coach
BA, Certified Professional Co-Active Coach, Kineseology and Dance Degree, Personal Training Specialist
Clients come to me when they realize they need to make a change. When their thoughts, behaviors and habits are not working for them. My clients are ready to change their lives from the inside out.
About Me
My clients want to figure out how to make time for themselves, to feel energized, they want to look and feel good in their jeans, have meaningful relationships and like who they are. I give them a confidential space to figure it all out, use evidenced based coaching tools and structures to navigate the path forward, and accountability to keep them on track. My clients are bright, kind, interested in growth, committed, and enjoy some wit and banter!


I discovered coaching 20 years ago after coming through serious lack of confidence, self sabotaging all over the place, crappy self image, not enoughness - basically living unconscious and unaware. Coaching broke that for me. Life is still a ride - divorce, death of a parent, being a parent, navigating a relationship with all the dynamics of ex's and kids, being an entrepreneur. There have been glorious joys, wins AND tremendous fails and heartaches. Being conscious (except for a little wine here and there) has made the ride meaningful. There is always more, and I am beyond grateful to have had coaches a long the way to help me navigate the road, to grow and recognize the power I have in my life. This work is meant for me, coaching is my purpose and my passion.
Reviews
13 reviews (5.0)
I wanted to get back in shape after a long term injury with another trainer. As a Co-Active trainer, Mary listened to me, my husband and two teenagers to create a customized circuit routine to meet each of our needs. We've been working together for over two years now. Mary makes the workouts fun and challenging, explains why we're doing what we're doing, offers encouragement and lifestyle tips along the way. I feel more fit, toned and energized. Thanks Mary!

Joni Mar, CPCC, CNTC, MCC
Mary makes me care and focus on myself. Otherwise I get so busy, I fall to the bottom of the list. She 'forces' me to make time for myself and keeps me accountable. She's a bit of an asskicker!

Lisa Liland-MacDonald, Respiratory Therapist, Calgary AB
Mary holds your stake. She get you fit in you're body and more importantly your heart. Don't be fooled gentle demeanour. She'll fiercely attach to your desires, calibrate your path and then get you there. Then begin again. For me that meant fighting crazy stress of having an ill child and tackling significant grief. Mary's coaching ain't just eating right and looking good naked. But she got me there too.

PJ Wiese Founder PJWIESE.com Business Strategist
Before meeting Mary, I had struggled unsuccessfully for years with emotional eating, and with trying to lose those elusive 10-15 pounds. Since working with her, I am a changed person. My worst days now are as good as most of my best days before. I'm slim, I'm happier, and I'm confident that this is a lifelong fundamental shift in attitude. And most amazing of all, it all seemed easy, and the journey was fun. No more lonely struggle!

Lisa M UBC Professor, Mother of 2
Mary is a powerful combination of deep caring, insightful one-liners that make you pause and reconsider, and persistent nudging toward what it is that you said you want. I came to her wanting someone to hold me accountable to changing how I related to my body. I have gotten that and more. Over the 2 plus years that we have been working together she has become a trusted friend, a champion and the place that I get to remember who I really am.

Signý Wilson MIR, PCC Success Coach. Life Changer. Magic Maker.
I've had the extraordinary luck to have worked with Mary as my Personal Trainer for over six years now, and for the past six months as my Health and Fitness Life Coach. Her holistic approach in connecting mind and body has been truly transformational for me. During every workout and/or conversation, she has the uncanny ability to get right to the heart of what matters most to me, unstick me from any potential barriers I've created for myself, and motivate me into immediate action. I feel healthy inside and out! What else is extraordinary about Mary is her consistency in holding me accountable for reaching my personally set milestones; always championing me towards success. I feel a real connection to Mary. It's like getting a full dosage of positive energy that keeps me feeling powerful throughout my day! Thank you Mary! I love working with you!

Heather, Manager, Institutional Portfolio Administration, Vancouver, BC
I started coaching with Mary a few months ago with a somewhat ambiguous goal; since then with Mary's coaching, I've clarified the goal and have made great strides forward. After our sessions I feel focused and positive, like I can tackle anything! From asking thoughtful questions to helping you rethink your assumptions, Mary helps you to see things more clearly so you can be the person you really want to be. Coaching with Mary is exciting, practical and positive all at the same time, and I'd recommend her to anyone wanting to improve their life.

Kristina, Organization Development Consultant, Vancouver, BC
Having the coaching and training from Mary is a great experience. She makes you feel good about yourself and where you're heading with your goals in life and fitness. The coaching is such a huge part of the process and you really see where your habits are triggered from and how to overcome them. It really opens you up to the idea to know yourself and what makes you happy which makes you eat less!!! Mary is a wonderful support and she really cares. It's a life changing experience.

Kara, Coiffeur, Vancouver, BC
"The prospect of a session with Mary actually makes me want to go the gym. Mary is one of those rare coaches who can assess my state-of-mind at the start of each session and customize our time to fit my needs and capabilities. Mary has the knack to push me hard when I'm ready for it, but never pushing me over the edge."

David, Film Producer, Vancouver
I've been to trainers before, gone to gyms and tried all the classes and sooner or later I lose interest and motivation. With Mary's coaching & workout combo, I've been not just motivated but inspired to get healthy and it shows. Whenever I don't feel like I have the energy, one of Mary's catchy phrases comes into my head ("just go for ten minutes and then you can stop") and I find myself heading out the door. Mary's coaching has been great for helping me try many things to identify what motivates me and how I can stick to a healthy way of life. Honestly, with her support I've been able to get through the physical and mental challenges of getting healthy. I have lost inches but what I'm really happy about is that I have energy and I just feel good. Mary has also been coaching me on my personal and career challenges. She asks the big questions that only I can answer and helps me see my options and what I need to do to get what I want out of life. It's not an easy process but Mary's so supportive that she makes you see that change is possible.

Helen, Bank HRIS, Vancouver, BC
"Mary operates with drive and passion. Each session she has my goals in mind. She is sure to point out my accomplishments, and helps me recall and relish all that I have achieved. Mary genuinely acknowledges me and is specific about the qualities she sees in me, this makes me feel listened to and cared for. Mary is articulate; she is well prepared for each session, and persistently helps me determine my next step. Mary is very easy to talk to; I feel comfortable and trust her implicitly."

Steel Detailer – LePage Group - Edmonton, Alberta
"In two months, not only has Mary provided me with the support and encouragement I needed to open my eyes to what is truly important to me, but also what is holding me back from achieving that! She creates a warm and safe environment where I can dig deep within myself and really get in touch with my true values; already I feel as though I am living a more fulfilled life. Mary is so genuine and authentic, and she has such a deep sense of caring for others. I feel like we have made a real connection, and that this is only the beginning of a beautiful friendship. Thank-you Mary, you have such a lovely heart! "

LMC Manager - Calgary, Alberta
"Mary has trained me motivationally for years from fitness to most recently as a Life Coach. Mary is excellent in her ability to question and seek out answers that I might have ignored. I generally see myself as pretty self-aware yet am astounded by what our sessions have opened up in my already pre-conceived "open self". Mary listens to my needs and coaches and supports me on how I can change and try new things. It's been so fun and rewarding. Mary is an honest and open free spirit that has a great intuition in her guidance. She's a Five Star experience."

Consultant – Essilor - Vancouver Canada
The Smart Way To Find A Coach

1 Describe Your Goals

2 Get Matched

3 Free Consultations
Find My Ideal Coach Now