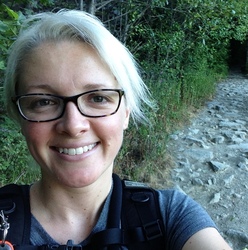 Mary Kaber

Nagoya-shi, Aichi Prefecture
Leadership Coach, Executive Coach, Life Coach
BS, BS Mechanical Engineering, Minors in French, Math,Business
I coach you - from complex to simple, struggle to ease, overwhelm to action, at affect of to influence, noise to deep presence, doubt to certainty. The tools you learn are then yours for life.
About Me
My journey here began around 2009.  I felt I was failing at everything and I was collapsing beneath the existential pain. My world made zero sense. At the time, it felt like the end.  Looking back, I see now it was only the beginning.
Good coaching could have saved me so energy, time, and heartache - learning to know, hear, and follow my own voice before that of everyone else.  However, at that time I didn't trust anyone else to help me find this answer.  Don't let this be you.


The thinking mind and the presumption that it contains the ability to 'figure out' happiness is the great red herring in a search for depth, fulfillment and satisfaction.  Everyone has an internal guidance system. You have just not learned to listen to yours. We develop this in our work. Clarity and congruent choices give rise to the life you seek to create. 


My clients:
• set down a huge emotional load they have been carrying around for years without even realizing it.
• live in a deep peace and easy presence and freedom noticeable to others - they have learned to tune out of the judgment and static in their head and into their own inner clarity. 
• know the 'energetic cost' of saying yes to too many things. Boundaries and saying 'no' become easy.
• restore enormous amounts of mental and emotional energy – oxygen to their fires of passion for life and relationships. 
• become powerfully congruent.
It truly is an upward spiral of love/passion, energy, and clarity. Anything becomes possible for them once again.


It's important I tell you that I am a coach and that I HAVE a coach, and my coach has a coach.  This is how I move forward in life, stay free, stay awake, and succeed in living my best life.  


If you feel you are not succeeding and you feel you need to double down with Herculean effort…  and your world feels like it makes zero sense.  Let's have a conversation. Your life will never be the same.
Reviews
7 reviews (2 verified) (5.0)
She was very kind and took the time to really listen to me.

Asia Myers
Very good approach and precious advices

Estelle Bikoi
In many ways our work has permanently changed my perspective on my life purpose and how to live as I pursue that purpose. While implementing change is an incremental process, I feel that after our work I am more comfortable with my path and closer to a more authentic and fulfilling life. I experienced several realizations during the course of our work, but one key conclusion I reached was that I was spinning my wheels with analysis and over-thinking, and that I needed to put more trust in feeling and intuition. Another key realization was the importance of tuning out social expectation and worry, and allowing my authentic inner values to guide my decision-making process. Before hiring Mary, I was not content with my work circumstances and felt I needed to take action, and make some difficult decisions, to improve my situation. I hoped that coaching would lead me to the right decisions. Working with Mary was an educational and enlightening experience. I found the experience valuable because it provided an opportunity to engage with various fascinating concepts in psychology, science and philosophy. Work is required and you get out of the process what you put in.

J.D. Harvard Law School, Corporate Attorney, Japan
Working with Mary completely changed my career path. Literally. I took the time to listen to my intuition and am now studying what I would have only considered a dream a few years ago. I was also able to find the relationships that I needed more space in order to grow. Before hiring Mary I was at a point in my life where I was extraordinarily overwhelmed with my work load and trying to figure out why I was unable to complete the massive amount of tasks and goals I had set out for myself. I was looking for someone that would help me figure out ways to power through procrastination and make me into a productivity machine. I think my favorite aspect was noticing how I felt before and after our calls. There were times when I would get on the phone feeling anxious and upset that I had failed at my goals of self improvement, and speaking with Mary would immediately ground me agin back at my own center. She would also immediately turn my thinking around by approaching my low negative thoughts not as failures but signs of growth. My goals COMPLETELY changed going through this process with Mary. I went into the process believing there was something inherently wrong with me that needed fixing. I thought if I could just find the right calendar process or desk set up then my problems would be solved. Mary showed me the real work was inside. She provided me with a change of perspective, a constant change in perspective. I was given the opportunity to see myself, my work, and my life in general as a product of my view point. I began making decisions based on feelings and intuition rather than through a filter of what others might want for me. It was very empowering. Mary provided me with the unbiased support I needed to make some deep changes in myself and as a result my life. This all sounds very vague but I think most journeys that inherently change you are. The process of working with Mary was like standing still for a moment and as listening to your own heartbeat, or whispering thank you to yourself for nothing in particular. This takes work though. I think the most difficult part of working with a life coach for me was realizing that it was going to take A LOT of self reflection and willingness to absorb the teachings your coach offers you. It's a willingness to see that the way you have been living and the beliefs you hold tight might not be serving you anymore. The only thing I can think to relate it to is like being on a rollercoaster, and before you start coaching all you want to do is shut your eyes and grip onto the thing strapping you in for dear life. You are so tense and set on not being moved you don't even get a chance to enjoy the ride. But during coaching (if you are open to it ) you'll start to loosen your grip, you'll begin to trust that the belt will hold you tight even if your hands are in the air, you'll open one eye then the other and it will begin to be fun. The highs and lows are the same but YOU are different.

Mekela Spence, Fashion Design Student with Sustainability Focus, Seattle, WA
I feel more calm as I take more steps in my coaching business. Mary has a very engaging coaching style. She is warm and approachable and yet is able to create that space for creating awareness like I had not experienced before. Mary helped me to create awareness of myself and to pinpoint certain pillars of thoughts that were important for me as I move forward as a coach. She asked powerful questions and helped me to make linkages where I had not seen them before. Mary has a way that she creates space to think just from really being with you - I feel this is an incredible talent especially via Zoom. I feel more calm as I take more steps in my coaching business. Thank you Mary!

Katrina Galloway, Expatriate Coach to Powerful Women, Dubai
I was needing to change gears from being an employee to an entrepreneur. To do so I felt I needed to shed a couple of layers of skin, and to tap back into my inner self while getting rid of some of the habits and unhelpful beliefs I was carrying around. Mary was exactly the right coach for me where I was in my life 10 months ago. Thanks to her warmth and gentle but firm guidance I was able to stop a number of unhelpful mental practices, as well as become much more comfortable in my own skin. While working with Mary I was constantly aware of her being 'in my corner' and that she had her antenna out for me on my behalf looking for material that was relevant to where I was in my journey, and that would assist with me making the changes I was after. I found our calls warm and uplifting, and left them feeling energized and with additional purpose. Through our sessions my sense of purpose, conviction, and commitment to my current path is many times stronger and I am in a much stronger place to be of service to others. With Mary's help I gained a lot of self confidence and trust in myself. Instead of cautiously knocking on the door of opportunities that present themselves, I approach them with more confidence knowing that I am creating the future that I want for myself & my family.

Don Roxburgh, Ultra Runner, Founder and Market Entry Strategist of Wholesum Japan, Tokyo
The coaching was transformational for me. My priorities have become clearer. Coaching helped me identify what values I really oriented myself to, what made me 'me', what excited me and what made me feel useful/purposeful. Coaching has helped me regain myself in a more holistic way. I live each moment truly to the fullest. I have been able to focus and have been able to make choices by eliminating the unwanted tasks and to look at things in the way that I have always wanted to. I have been able to identify the triggers that have caused certain patterns in my behavior. I know to say NO. I know to speak my mind without hurting others. I know the difference between self-love and being selfish. I am not burdening myself with my old behaviors.  I know that before the coaching session I had so many things going on in my head and I was distracted a whole lot. I was committed to making a change and I was accountable to Mary. I felt more confident and have a better attitude towards people and life. Especially with the networking event, I used the same approach to my job interview and I can tell confidently that I have never been calmer than that in my recent interview. I now have time for myself, my kid, my husband, my art, my family as a whole, I cook a lot more healthier food, we spend a lot of time outdoors during weekends, my house is in order. I now have the knowledge and understanding to sense my thoughts and my cravings and temptations and how they behave in different situations. If I give my reins to them, I can see them take me for a completely different ride. I know if I am aware and conscious, I am taking control of my life. I can't tell you how much I owe all this to coaching. This cannot be said by words but only experienced.

Swathika Anandan, Artist / Business Owner / Urban Planner, Toronto