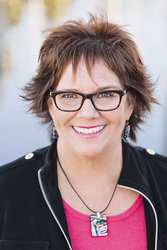 Mary Kruger

Vancouver, British Columbia
Career Coach, Life Coach, Leadership Coach
Noomii Career Expert, ICF Certified Professional Coach, Certified Positive Intelligence Coach, True Colors Certified
Do you dread Mondays? Are you overwhelmed or stuck at work? Are you looking to regain joy in your life & career? I coach professional women to help them find balance & take action in their career/life
Details

Vancouver, British Columbia V5T1E1
604-729-6595
Send Message
Visit Website
Hourly Rate: $200 to $250 Canadian Dollars
Gender: Female
About Me
Wondering how to tap the hidden job market? Want to learn how to rock job interviews? Want to negotiate getting more money and benefits when you get that job offer?
If you said "Yes" to any of these, then you are in the right place.
Why work with me?
I have successfully made 3 major career transitions and I understand the frustrations, disappointment and isolation experienced when looking for work. With 10 years career coaching, job search and consulting experience, I've worked with over 1,200 people. I help people get past the gate keepers to the decision makers to get that interview and ultimately the job! I have experience in the retail, real estate, banking and construction industries and I understand the importance of customer service & follow-up.
I like to work with professional women (both in the US & Canada), and mothers in particular, because I am a mother of two myself. I understand the challenges that come along with working full-time and juggling family commitments. Family is very important to me, as it is for any mother, so being able to help professional women find that right work-life balance and achieve their career goals is why I love what I do.
It is an honour to coach people. Clients say I am positive, intuitive, warm and encouraging, and can keep them accountable to their goals.
Let me help you bring back the joy in your life and career!
Contact me for a free strategy session.
Visit my website to receive free job search tips and more!
Reviews
13 reviews (5.0)
When I started my coaching relationship with Mary I asked her to help me build my 10-year retirement plan. At the time I was disillusioned with my business and my perspective to continue on the same path until hitting my retirement age. My financial retirement goals seemed out of reach. Through her skillful questioning and coaching I came to see an alternative path for my business and instead of winding it down, I relaunched it and grew revenues four-fold in year 2. Not only did Mary help me through these decisions and held me accountable to my implementation plan, she was also there when I went through difficult personal decisions. I am now in a much happier and more balanced place. Thank you Mary! And as you are heading on your trip around the world, be sure to know that I will miss your guidance and support.

Petra Mayer
I enrolled in Mary's Job Search Toolkit program for Coaches and I am so glad we did. I haven't been actively marketing my private practice and wanted to be able to take my business to the next level. We have similar strategies yet I didn't already have content and audios put together in an organized way that I could share with my clients. She has been an excellent mentor as well. Since she is a ICF Certified Coach that supports clients as a Career Coach we have been able to speak the same language. I have also benefited from the systems she has in place that I can now use. I am excited to be able to easily take my business to the next level as a result of my work with Mary!

Michele Brant, Career Coach - Charleston, South Carolina
The best decision I made when contemplating a career change was to hire Mary. She assisted me with every aspect of my self re-invention. From practical skills, like resume revisions, cover letters and thank you's, to strategic career search and networking skills, to counseling me on how to define my core values, she was there every step of the way. The tools and skills she has given me have been so helpful, not just in my career life, but also my personal life. I am much more confident in knowing my overall worth and what skills I bring to the table. I would recommend her to anyone wanting to make a change, and I am so glad I have such a solid foundation for navigating any new challenges I seek down the road.

Jennifer, Retail Manager/Buyer - Vancouver, BC
Mary was a God send. When I first met Mary my life was upside down. I was living in transition healing from domestic abuse, trying to somehow move on with my life. She helped me prioritize what was important in my life, and professionally she coached me to apply for my dream job working with domestic abused women. I learned many methods to guide me in the right direction. This included resume cover letters, interviews etc; but not only did she help me search for my dream job, she also helped me by always reminding me that I mattered, that I am important and capable to reach any goals and dreams, to believe in my self and go for it. I am grateful to her for ever - she is an amazing lady who is compassionate, caring and will help you reach your goals. Thank you Mary for everything you have brought into my life thank you for believing in me and thank you for helping reach my goals.

Barb, Vancouver, BC
After experiencing months of personal and professional stress resulting in uncertainty in both realms, a friend of mine suggested I speak with Mary. At first I was skeptical of the idea, a life coach? Professional coach? Help? Why do I need that? Also, living in my new found financial uncertainty, it was initially difficult to justify the expense. But, I decided to go ahead and take the time to see if Mary would be a person with whom I was comfortable speaking to. Turns out, she's amazing and I adored her after the initial session. So, I decided to go ahead and give myself permission to invest in myself. After the initial three months, I can confidently say it has been a positive and worthwhile investment. Mary wants to know who you are and what you are looking for, even if your answer is "I don't know yet". Not to mention she wants you to succeed! Mary challenged me to look at my events and stories from a different perspective. She challenged me to sit down and identify my values. All of which, you think you know you have, but until you actually write down and say out loud and answer the question "why?", you haven't really defined them. These challenges were instrumental in focusing our time to prepare me to succeed in my professional goal of gaining full time employment. She reviewed resumes, discussed interview language, assisted in identifying what my next professional role could be, and most importantly, helped me harness some confidence that I had lost. As a direct result of Mary's coaching, I have been able to gain full time employment quicker than if I had attempted to refocus myself on my own. I highly recommend having a coach to provide guidance, challenges, and cheerleading to help you achieve your personal and/or professional goals. I look forward to continue engaging with her as I continue on my journey.

Jean, Application Support Analyst, Vancouver, BC
Mary is a superb career coach. Before I started working with her, I was thoroughly unsatisfied with my professional life and utterly uncertain how to fix it. As a one-time struggling academic transitioning to the private sector, I had a PhD but no idea how to turn it to my advantage. With Mary's guidance, I grew to better understand my strengths and my skills, was able to better articulate my interests and my long-term goals, and could start formulating strategies to attain them. Mary is professional, patient, insightful, and stimulating. She knows both how to encourage and motivate her clients, and how to keep them focused and accountable. I recommend her services most highly!

Blazej, Writer, Kamloops, BC
I came away from my session with Mary with far more than I anticipated. She is a gifted coach and a master at asking the big questions. In one session I was able to uncover the wealth of valuable skills and attributes I have to offer. Anyone thinking about changing jobs or careers would greatly benefit from working with Mary.

Sandra Moore, Intuitive Life Coach, Vancouver, BC
Coach Mary is a perfect fit for me as she is a good listener (to the spoken and unspoken words) and she's willing to hold me accountable. She is my personal trainer for my mind and my soul. I was concerned about doing coaching over the phone but have benefited from it in so many ways - especially with the flexibility of having her on speaker phone. It enables me to make my notes or take part in the activities, and, to take part while on the road, if needed. My life before Coach Mary was lacking clear direction and filled with doubt and negativity . We continue to change that together as a team. I am at my personal best emotionally, spiritually, physically and soulfully because Mary continues to challenge me and cheer me on. She's giving me tools to live, react, play, and retreat differently than I'm used to while focusing on God's love in all. From those tools, I have gained confidence and clarity in my work in the church, in my family, and in living a balanced life. And often, a spark will ignite sermon ideas and themes - which is a fabulous benefit. I highly recommend Mary to anyone seeking to be the best they can be, and she continues to surpass all my expectations.

Janet Jones, Pastor, The United Church of Canada
I contacted Mary because I felt burnt out and it was time to make some major changes in my life. I was in a demanding job that left very little of me for my family and two young children. I wanted to take some time away from working, possibly change careers, and reassess what was truly important to me. Mary's coaching provided me the insight and confidence to follow through with leaving my job as well as a structure on how to move forward. We worked together on a transition plan based on my core values and goals. I am enjoying being truly present for the first time with my 2 and 6 year old daughters and living a much more centered and purposeful life. One of the things that stood out to me with Mary's coaching was her flexibility and skill to connect with me wherever my energy or focus was on that day. I had never heard of life coaching but on a recommendation thought I would give it a try. I am so glad I took the leap to contact Mary and feel I am in a much better space for doing so. I would recommend Mary as a life coach to anyone who wants to make and see measurable changes in their lives.

Dan, Administrative Director, Seattle, Washington
Mary is truly a gifted and insightful career coach with tremendous experience and knowledge on how to work with someone going through a career transition. She makes you feel very comfortable and safe and gets to the root of what you want and what's holding you back. I gained greater clarity and confidence working with Mary, along with an action plan and a strategy personalized to my career goals and life pursuits. I would recommend Mary to anyone going through a career or life transition.

Erin, Marketing and Sales Executive, San Francisco, California
I was very happy using MLK Coaching Services for my second career job search. Mary is enthusiastic and personable and easy to work with. She listens well, asks good questions, and helped me clarify my values and what was important to me in my next job. She then got me focused on the task and helped me in organizing my job search, networking, preparing for information interviews and job interviews, and in following up. She gave me confidence to get out there and cheered me on to successfully find an interesting job / second career. Mary is a great career and life coach.

Doug, Director, Plateau Perspectives, China
Mary is a fantastic Coach. She made it easy for me, to be completely honest with her. Even though we never met in person it was easy to trust her and talk to her about very personal matters. She is professional and open-minded. She's a very positive person with lots of energy, which automatically had a energizing effect on me in every session. Mary has a wealth of tools. In every single session she gave me clarity on whatever I brought to the session. I hired Mary as my "certification coach" to get my ACC from the International Coaching Federation. I worked with Mary over about 4 months. The coaching with Mary really helped me develop my coaching skills further and prepare for the exam with the ICF and pass the exam. Through our coaching I gained some other unexpected and incredibly useful insights. The results of our coaching were priceless."

Philip, Executive Coach & Consultant, London/Switzerland
With coaching Mary was always willing to challenge me – whether through looking at a situation from a different perspective, trying a new tact, or getting me to do something I'm not immediately comfortable with. She was always able to propose these ideas in ways that made them seem like a natural progression of one of my existing skills/strengths – she has a great ability to see what you excel at and build from that point. This was a really comfortable way to break into professional coaching. I really can't recommend Mary enough.

Seth P, Learning Coordinator, Mountain Equipment Co-op, Calgary, Alberta