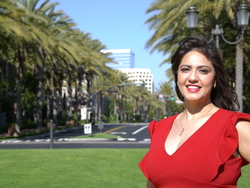 mary sidhom

Irvine, California
Performance Coach, Career Coach, Executive Coach
BCS, MBA, PMP, ACC
I am confidence and leadership coach; I help clients to get clarity and to ignite their passion and confidence to achieve their professional and personal goals in the shortest amount of time.
About Me
My name is Mary Sidhom I have over 17 years of experience in the field of performance coaching. I focus on helping people to get clarity in their thinking in order to ignite their passion and confidence in achieving their goals. One of my most effectives tools I use is to help you overcome your current challenges and struggles using the right strategies to be in control.
I also guide you to get focused on your purpose while developing your creativity to start working on your communication skills to influence yourself first and then others.
I have helped Individuals and leaders to become their best in the fields of Financial Services, Telecommunication, IT, Engineering, non-profit organizations and Government sectors.
Looking forward to serving you to help you grow and achieve your goals.
Reviews
mary doesn't have any reviews yet.