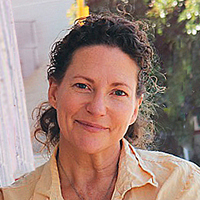 Mary Smith

Redwood City, California
Business Coach, Life Coach, Christian Coach
FLOW Coaching Professional Coach, Executive Coach, Visual Coach
I help consultants, coaches, and indie professionals clarify their mission & message so they can find and attract their ideal client and grow a business that aligns with their purpose & vision.
About Me
I've supported business teams to design solutions through creative visual processes since 2002. In 2012, after redefining my life and work to be aligned with my mission, purpose and values, I started coaching individual clients to understand and live in their vision, mission, and purpose. My clients have found our work to be powerful, creative, and FUN!
Who I coach:
Consultants, coaches and other indie professionals who want to:
• Clarify their business or life mission and vision
• Identify their ideal clients and how to attract them
• Define their unique personal brand and message
• Align their life and business with their values, vision, and purpose
PROCESS
We will meet by zoom or phone. In our initial "Map the Path" session, we'll talk about what you'd like to achieve, identify current challenges, and map out a working plan for how we will work together and journey toward your goals! I believe you are your best expert and my role is to help you find your best answers by listening and asking questions. If you discover inner roadblocks along the way, I will help you move through them. I sometimes offer visual reflections to spark your creative thinking between sessions.
With your interest and permission, I may visually capture our conversation during specific sessions, and provide the visual to you. Our sessions and any visual capture are kept confidential, and you can also share your visuals with our community.
4 points of my PATH Process
PURPOSE
Clarify your mission, vision, values
AUTHENTICITY
Discover your unique identity and connect to your true self
TRANSFORMATION
Create a roadmap with action steps and guiding principles to inform your decisions
HEART
Balance and align life, work, and relationships to honor what matters to you most
TRAINING/CERTIFICATION:
-Flow Certified Professional Coach
-Intl. Coaching Federation - Assoc. Certified Coach
-Transformational Coach Method
-Christian Healing Prayer
Reviews
2 reviews (1 verified) (5.0)
Mary is amazing!! Before I started working with her, I felt untethered like a leaf in the ocean. I had so many different demands on my time, I had no mental or physical energy left for me. I lost touch of my priorities, and was unable to focus on what I wanted for myself. I would say yes to things that kept me too busy and unfulfilled. After working with Mary I am able to say No to things without guilt! Decisions are easier for me without experiencing an emotional reaction. Mary helped me become grounded and connected to myself again. We worked on ways I can pause, take a breath ( or a few ) whenever things get hectic, and respond in ways that provide me with more balance and calm. I am aware that my perspective has changed in so many healthy ways. Mary is currently helping me gain clarity on my purpose. We are creating a roadmap with action steps that align with my priorities. I am so energized to have identified a direction I can own and embrace!

Kathy G.
Coaching with Mary was invaluable! I was led to coaching during a career change from working at a Catholic Church to starting my own business. Our time together began and ended with prayer creating a sacred space for our coaching sessions. She helped me acknowledge what is most important to me and set goals accordingly. Seeing these goals in writing and illustrated what stood out was each goal centered around my faith and my family. I was able to identify my core values which has allowed me to keep my priorities top of mind as I worked through action steps from the timeline I created. Now I have a better sense of what Im meant to be doing, where God was leading me, and the steps I needed to take over time to achieve my short, mid, and long term goals. This prayerful process helped me to grow in faith, while trusting that God has a plan for me and it is achievable, giving me the opportunity to support my family in ways I hadn't expected could bring such peace.

Maria Cornell