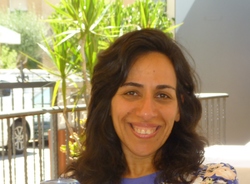 Career Coach, Family Coach, Relationship Coach
I would love to work with you if you are eager to gain clarity, positivity and make a massive shift in your relationship with yourself, your partner or your children and transform your life.
Details

0044 7878772988
Send Message
Hourly Rate: £50 to £75 British Pounds
Gender: Female
About Me
Coaching sessions that can change your life forever! Are you tired of conflict, of not getting your needs met and feeling stressed out in your relationships; even the closest ones? You have come to the right place. By being here, you have taken the first step to take control of your life. I am passionate about helping you and journeying with you. I can help you create a fulfilling and empowering relationship where you feel seen, understood and valued; where you feel you can be your true you. We can walk this journey together and reach a point of transformation and fulfilment. My sessions will provide you with insight and in-depth understanding of current challenge/pain and a clear vision of the transformational journey and will offer you step by step guidance to take you from where you are to a place of change. I encourage you to take the step to come to this safe supportive and non-judgemental space and experience transformation, fulfilment and abundance in you life. I can't wait to work with you and walk the journey with you.
I specialise in helping people transform their relationships with themselves, partners, children, work colleagues and extended family. I believe that transforming your relationships will give you the fulfilment you desire in life. I also help you understand yourself, your values and beliefs and how this impacts on your day to day life and your relationships. We then journey together in a path of self development and fulfilment so you can grow more confident in yourself and value every precious gift you have. You will gain a deeper understanding of yourself which will truly bring your authentic self out to your relationships and everyone around you.
Career change and development is another area I help people with. As you recognise your precious qualities, talents and skills, you can be an even higher performer in your career, be fulfilled and take your career to the next level.
If you are interested to find out more, please get in touch
Reviews
8 reviews (1 verified) (5.0)
Mary is a very caring, enlightened and lovely coach. She worked with me on my interview preperation and focused on controling my anxiety. Her strategies make me feel more confident and ready to ace my interview. She does not deal with clients as customers but her goal extends beyond that, Mary loves to bring success and happiness to their soul. I would highly recommend Mary and would look to work with her in the future on other things.

sulaf
I highly recommend Mary as a life coach, she is excellent! Mary has really helped me to move on from past relationships and to gain a much more positive outlook towards the future. My life coaching sessions with her were extremely beneficial and I am really grateful for all of help.

Anon
I had about 4 sessions with Mary to help overcome my fear of abandonment and low self-esteem. From our initial introductory session, it was clear that Mary was not only passionate about coaching and passionate about helping people but also qualified to do so. She was incredibly thoughtful about her approach to our coaching sessions and equally flexible in terms of what we talked about and how each session developed. I feel like I made a lot of progress in my session with her and I would not hesitate to recommend her!

Louisa D
Mary is a wonderful coach. She sees blind spots and helps you process difficult challenges with just the right balance of compassion and truth-telling. She knows the client is in charge and is a helpful, kind guide. I have been very happy to work with her!

Sue Kemple
Mary is a wonderful person. She is very attentive and truely cares about your Development. But also has the natural ability to do it on your terms and ina. Way that you feel comfortable. I feel very lucky to have been able to work with Mary.

Robyn O.
From the first meeting with Mary I felt so much empathy and at ease to express myself. Mary as helped me gain faith again. I started to see the changes after just few sessions. Besides being a great coach she is also an amazing human being that loves to help others grow. I am really grateful to have you as my coach. Because of you I was able to overcome many setbacks in my life!

Aurélia Santiago
Mary is a very supportive, intelligent, patient and diligent coach that has an incredible sense of awareness, and deep ability to relate and connect with her clients. I would highly recommend her - Thank you Mary for your insight and knowledge.

Jess Leigh
Mary is a great coach, she helped me a lot! I have a great improvement from the 3-4 session! I feel her support!

Elena