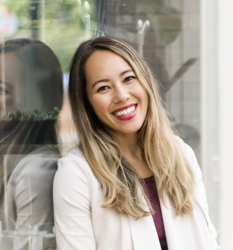 Mary Ann Stancel

Seattle, Washington
Life Coach, Health and Fitness Coach
NASM CPT, IIN CHC, RN
Are you a stressed out woman trying to lose weight and be happy? It is all about your fitness, nutrition and mindset. If you want to feel confident, sexy, eat better, with my program, you can do it.
About Me
I coach stressed out busy women who want to live a healthier lifestyle and lose the stubborn weight by showing you a way to balance work + your life.

Do you feel like you don't have enough hours in the day to do it all, feel your best self, to start working on your weightloss journey in the standards you hold to yourself? Do you toss and turn throughout the night wondering, "when will my life change, when will I be able to lose the weight from my past and start living my best life? When will I live a life that I'm happy about, when will I be married with kids, when will my family sees me achieve my health goals, when will I find true love or strengthen a current relationship, when will I feel sexy and confident, get that perfect job, and not allow food to control me?" I understand where you are at, because that was once me.
It doesn't have to be this way, you CAN live a healthier lifestyle - a life where you are in control and not the food you eat, where you feel positive toward yourself and where doubt no longer rules you, where you feel successful, are in a great relationship, make more time for self-care, efficiently work out in less time, where you are walking around full of confidence and self-love, losing all that weight, and living your best life.
The reason you don't have it all right now is that you don't know where to start, you've tried fad diets & cut corners, prioritized other things than yourself and not believed it was possible.
This is where my unique accountability coaching comes in play -> my program is all about how to maintain a healthy lifestyle. We start by learning the tools, work on shifting your mindset to a love state, setting better priorities, learning + implementing meal plans and workouts. My clients constantly tell me they feel a freedom they've never experienced.
My background: BA - University of Washington, Certified Personal Trainer, NASM; Certified Health Coach, Institute of Integrative Nutrition, RegisteredNurse
Reviews
Mary Ann doesn't have any reviews yet.