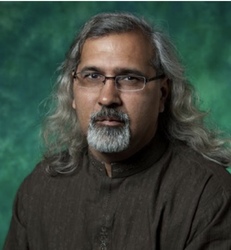 Dr Masood Raja

Wheeling, West Virginia
Life Coach, Career Coach, Leadership Coach
BA, MA, PhD
Are you struggling with your writing and research projects? Wring a dissertation, a book, or a paper can be challenging. With my Academic Success Program you will never feel alone in the process.
Details

Wheeling, West Virginia 26003

9402200926

Send Message
Visit Website
Hourly Rate: $100 US Dollars
Gender: Male
Training: Symbiosis Coaching
About Me
If you are a student or a scholar trying to finish a writing project or struggling to start one, I understand how stressful it can be. Let us work together to help you succeed in your academic and scholarly pursuits.
Your work, hopes, and aspirations are important to me and you will always find me to be a patient and generous co-traveler in your scholarly journey. My Academic Success Coaching Program is ideal for motivated clients interested in improving their academic writing and research skills, especially those in a graduate program or planning to apply for doctoral or graduate studies.
I have worked with numerous clients and together we have finished books, dissertations, Masters theses, and scholarly articles while also learning about kindness and generosity of spirit along the way.
You will be working with a former professor of literature, a veteran, a published author, and a Certified Life Coach who considers kindness as the core value of his coaching practice. In fact, kindness is so important to me that I named my coaching company (registered in the state of West Virginia) as "Kind Coaching."
Please reach out and set up a free discovery meeting so that we can work together on your next academic writing project or your other academic and scholarly success goals.
Reviews
10 reviews (5.0)
I zoom in from Ireland! With Dr Raja I feel he drives your thesis forward. I'm now far more confident in completing my PhD as important areas like structure, argument, etc. are dealt with one-on-one and deadlines become achievable. I have always found him professional, yet friendly, and would highly recommend him as a tutor.

Audrey
The atmosphere of the coaching is friendly and peaceful. Masood naturally creates a harmonious environment. His valuable and appropriate advice is genuinely beneficial.

Geza Barta
When I think of transitional moments in my personal and professional life that were marked with positive transformation, I think of Dr. Masood Raja. He is a humble sage whose down-to-earth, actionable wisdom guided me through exceptionally difficult times. He has always put his students first, even at his own professional risk. He is the most ethical person I know. Someday I'll write a book about how he helped me survive, thrive in, and ultimately leave academia! I owe so much to him and he is an inspiration to all who are lucky enough to connect with him. A billion stars!

Hella Cohen
I have known Dr Raja for about 10 years now. During these years, I have frequently sought his advice in my personal and professional life. He coached me when I was applying to PhD program in the US. Since then, he has guided me through many mystifying academic projects. His mentorship has been transformative for me both as a scholar and as a human. I highly recommend his services.

Iqra Shagufta Cheema
The initiative taken by Dr. Raja is extremely useful for development of personal and professional skills. This is particularly useful for the youth. Dr. Raja is such a prolific and versatile genius that it would be worth the benefiting from each and everything he says. I m a university professor but I have often found discussions with Dr. Raja useful for my students. I frequently engage with the materials prepared by him.

Dr. Zia Ahmed
I have known Dr. Masood Raja for almost ten years now as his former PhD student and now a lifelong friend. Dr. Raja is a superb mentor/coach. He is extremely knowledgeable in his professional fields and a very caring person. He has helped me so much in my professional career by, for example, teaching me interview skills and writing recommendation letters for me. Dr. Raja is also a very inspiring person. You will feel motivated and supported just around him. He truly treats all his students and mentees like family members.

Nick Lu
Masood is brilliant scholar and a profoundly empathetic person. I have had the blessing of knowing Masood for over a decade, during which time he has acted as an invaluable mentor and confidante. His words of wisdom have helped me through difficult times in both academia and life more generally. He has always been successful at helping me overcome mental roadblocks through his thoughtful encouragement. I wholeheartedly recommend Masood's coaching services. You will not be disappointed!

Andrew Smith
Working weekly with Masood Raja of Kind Coaching has helped me to more deeply understand myself and traversing time of missive devastation, growth and rebuilding. Much gratitude for our powerful shared year. Kindness truly matters. My rebuilt foundation will now carry the ongoing loads.

Sandra Colleen
My experience was very good. The content was relevant and throughly researched. Also it was delivered with professional competence and reflected experience and command on the subject matter. What I most appreciate is the human element and empathy which makes Dr. Rajas coaching extremely helpful and understandable. It was a great experience to have a scholar of such calibre teach us and introduce us to the most current thoughts and philosophies in the field of Postcolonialism and Critical Pedagogy. I hope that we get more chances to have these teaching sessions again.

Uzma Mumtaz Aziz
Dr Raja is an amazing person and coach who helps and fosters his mentees by honing their strengths and encouraging them to challenge themselves. I have known Dr Raja for more than 8 years both as a mentor and a cherished friend. It was his guidance which helped me secure a fully funded scholarship at a tier 1 research university in the US, and it was his unrelenting encouragement, empathy and guidance which helped me successfully complete my doctorate (with distinction) in 2022. Dr Raja combines formidable intellect with (rare to find) empathy and understanding in his mentorship. I consider myself extremely lucky to have had his guidance and I plan to continue seeking his help in upcoming initiatives. I strongly recommend kind coaching for anyone who wants help in academia or in other areas of life.

Anum Aziz