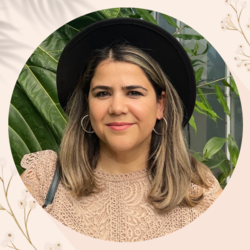 Masooma Tamim

Las Vegas, Nevada
Spirituality Coach, Life Coach, Relationship Coach
Neurolinguistic Programming, NLP Coaching, Reiki Master, Timeline Therapy, Hypnotherapy, Manifesting All Possibilities (R) MAP
I help individuals who have lost their sense of self, re-connect w/ their hearts, practice self love, integrate their shadows and feel whole again through Neuroscience and Ancient Energy healing work
About Me
"No problem can be solved from the same level of consciousness that created it" - Albert Einstein
Hello dear ones, Coach Masooma here of House Tamim, the First of Her Name, Queen of the Self-Love and Shadow Work, the Breaker of Subconscious Blocks, the embracer of Authenticity, The Mother & Protector Two Future Kings & the Khaleesi of Dark Night of the Soul :)
I teach, empower and support individuals going through their Spiritual Awakening and looking to expand their consciousness and raise their vibrational frequency. As an Intuitive, Energy Alchemist & Spiritual Life Coach, I help you become aware of your subconscious blocks, teach you self-healing techniques , guide you through your inner work, and support you in your journey towards alignment with your true authentic self.
Over the past decade, I have explored many healing modalities, experienced many dark nights of the soul, and have had several inner transformations. Through my own journey I have picked up several nuggets of wisdom, as well have been certified in various techniques and now I am ready to serve those individuals going through their journey and desiring deep transformation. I'll let you in on a secret: Growth & Transformation doesn't have to be painful. We can learn in a state of adventure & exploration!!!
My coaching program is designed to help you awaken all parts - mind, body and spirit and to shift internally. I will help you master self-care, clear limiting beliefs, enforce healthy boundaries, connect with your Superconscious, discover your soul's purpose, and begin stepping into your best version yet.
I practice Neuro Linguistic Programing, Reiki Energy Healing, Meditation, and Manifesting All Possibilities (MAP).
I am committed to helping people like YOU rediscover their own internal healing abundance by helping them step into their own power.
Healing and Transformation is an inside job! Begin your journey to a healthier, happier you Now!
Reviews
13 reviews (5.0)
I came to Masooma in a high level state of fear. Stressed with tension in my body, foggy mind where I couldnt make decisions that I was happy with. Communication with my husband was a struggle. No joy at all for my life or family. Nothing in my life was going in the right direction. I was desperate so I decided to give Masooma a try based on my friends recommendation. Our first meeting, I felt her calm and caring nature. She assured me that she wanted to help me and that how I felt in that moment was going to get better, and I believed her. I felt like she intuitively knew what questions to ask and locate the perfect core beliefs or traumas that were debilitating me. How I felt after was night and day. Like someone switched the light on and the fear was not debilitating me. I felt calm, clear like a serious shift happened in my mind and body. Mind you, I meditate and none of the meditation that I have ever done had given me the instant and lasting results that MAP technique has done for me. Masooma intuitively combined other techniques along with MAP that were very effective.I was able to speak with my husband effectively and clearly. He definitely noticed the big shift, like I was a different person. I laughed with my kids for the first time in a long time where I felt genuinely happy. For the first time ever I could see and feel what its like when mental blocks are removed instantly and I mean Instantly. I dont get impressed very easily but what Masooma was able to do with the MAP technique was very impressive! This seriously works and working with a beautiful person like Masooma is amazing! Im grateful to be working with her and I would recommend anyone who has struggled to make changes in their life to just give a try and see what happens. In my opinion It would be the best investment you can make at this time. Thank you Masooma!!

Basima
I didnt know what to expect with a MAP session but I was pleasantly surprised. I had been feeling blocked for a month or so and couldnt move forward. Masooma is very easy to work with and makes you feel very comfortable and safe throughout the whole session. We dealt with a childhood issue I didnt realize was still holding me back. It was draining and energizing all at the same time. I was very clear headed afterwards and was able to move forward with my projects. I highly recommend Masooma, she uses many different healing modalities to customize what you need.

Sharyn Mitchell
Masooma is an angel!! She has such a pure heart and is so intuitive. Often times when I would see her, she would know the answers before I even asked the question. She knows just how to heal you and make you feel safe. She creates an environment that is welcoming and warm. She gave me skills to help with my anxiety and would follow up with me to see how my progress is going. I'll admit, it took me some time to really open my eyes and heart but she was so patient. Also, damn her voice is so calming!! Thank you Masooma! You are truly an exceptional human being!

Salema R.
Masooma is very kind hearted and caring person. I went to other healers before and they cared about taking my money. Masooma is not like that. She really cares about her clients and helping them achieve their goals.

Daniel
Hi my name is Juan and working with Masooma through a journey into my spirituality has been an eye-opening and enlightening experience. I didnt realize that there was so much more I could be doing to truly be happy! and that reaching the next level of my happiness could be done by answering and working through few key personal questions. Masooma presented me with some life changing questions that have taken me to new levels of happiness that I didn't even realize where possible. Masooma truly cares & its evident in how she works with you asking the right questions. Her complete focus during every session will leave you in ahh and motivated. She helped guide me through every question and answer for my personal achievements. Her questions are insight full and the Journey they took me on has made me a better thinker, a better person and a more successful entrepreneur, While on this journey I even stopped smoking. I truly believe Masooma can help each and everyone of you on your journeys through your own personal achievements and success. I've been fortunate enough to have had 2 Brain Rewiring MAP session with Masooma and am looking forward to our next session.

Juan Alvarez
Masooma is a godsend. Shes helped me out tremendously this year with personal issues that I wasnt even able to bring up to my therapist at one point. Shes incredibly, I highly recommend her services.

Jose Rodriguez
Masooma has many tools under her belt with reiki, breath work and her life experiences giving her the edge to understand every situation. Her ability to assist and encourage others truly helped me transform my life. Through her, I gained the ability to move onto a next chapter of my life. She also helped me by clarifying every hurdle that I face in my path as a step to move smoother and open my mind to see thing as life lessons. Her coaching has given me the tools to open doors of possibilities in my life. With her guidance, she taught me how to grow and overcome past traumas while understanding the importance of spending time with myself. I couldnt be more grateful to have a life coach such as Masooma because she is constantly working on herself while helping others.

Fergin M.
I have been on my spiritual journey for the past ten years, and of late, my growth seemed to have plateaued. My heart felt kind of blocked, and my finances needed an overhaul. After my first session with Masooma, I felt as though a huge weight had been lifted. I felt lighter, happier and experienced a deeper connection to myself and spirit. My second session left me with an awareness of myself that I had never known before. I was no longer triggered by situations and people, because my wounds had finally healed. My third session left me understanding how to maintain a state of flow, and how to live more from my heart. I loved my sessions with Masooma! Positive empowering energy just radiates from her, which in turn lifted my spirits, encouraging me to be the best possible version of myself! I had never heard of the MAP Method before this, but I do know that it works...and very quickly at that Thanks Masooma!!!

Sandra C.
OMG where do I start! I was feeling overwhelmed frozen in fear about what to do next!! Working with Masoom and her vast tool set, we removed my overwhelm and fear... I left feeling lighter, calm and clear. I slept so well and just felt a buzz the next day like I had been recharged!

Rebecca Brice
Masooma offers a beautiful calming presence to her healing work. After working with her multiple times, I have found peace and renewed strength to move forward. Highly recommend working with her!

Samantha Pike
Masooma has the most tools out of any spiritual guide Ive met. This is crucial to her ability to tune into what you need right NOW. Ive experienced easy breakthroughs because she is a master of the resources she uses. If you are looking for someone to ask hard questions, listen to your response, and provide you with the exact path to get you where you want to go, Masooma can guide you.

Raechelle
Masooma has inspired me to embrace the healer in myself. I didnt know how to put into words how I felt while I was going through my various spiritual lessons. Also, I wasnt aware of the importance of boundaries but with Masoomas help, I have opened up my throat chakra and leveled up my self worth. She is very intuitive and knowledgeable and knows how to guide in a very gentle way. I highly recommend her to anyone seeking Spiritual or life coaching.

FiFi
Masooma is a deeply caring and insightful MAP practitioner... her ability to pinpoint the exact underlying issue and lovingly hand hold you through the process is remarkable. She is gifted and anyone that works with her will recognize this immediately. I cannot say enough good things about her. She is intentional in her desire to help you heal as quickly and pain-free as possible.

Stirling Gardner