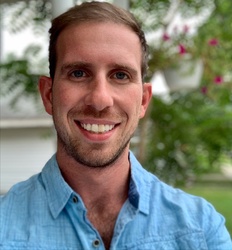 Mathew Riley

Ferndale, Michigan
Life Coach, Family Coach, Entrepreneurship Coach
Wiley DiSC
Stressed-out parent or young professional struggling with balancing life and work? Want to live more life and achieve more? Our coaching partnership will help you learn the right tools for success!
About Me
I coach parents and young professionals who want more balance in life so they can achieve personal and professional goals faster.
Do you lack time at work or home to feel joy? Are you stressed because of conflicting demands from career, family, friends? Do you hear family and friends say they don't spend enough time with you? Do people understand you the way you intend?
If you can relate to any of these, you can learn the tools you need to be the person you want. You can learn how to create a healthy balance in your life.
This is where coaching comes in. Coaching all about helping you discover and use the right tools for your situation. We start with the big picture of what matters most, then narrow down to a specific focus to make the biggest impact in your life now.
Because of our client-centered coaching relationship, clients say they feel a power they have never had before. They have a new ability to influence that comes from knowing what truly matters in their lives and experiencing how different actions produce new results. After our coaching conversations, clients develop the skills to recognize what is truly important, what can be moved in priority and how to move it while still keeping relationships strong. By understanding how to communicate so the message sent is the correct message received, clients consistently produce the outcomes they want most.
While earning a bachelor's degree in Sociology I met my wife. Deepa is a physician. She is the reason I get up every morning and why I strive for greatness every day. In the finance industry I lead a sales team and was a hybrid coach/trainer for 6 years. In 2018 Deepa supported me to transition to self-employment. While continuing to coach I started a solar company. I have completed training at Coach U and am applying for the ICF ACC credential. My goal is to help others find their greatest success.
Thank you for reading this. I hope to get the privilege to know you achieve the success you want.
Reviews
9 reviews (1 verified) (5.0)
Very great experience, we made a ton of progress

Gregory
After many years in a senior executive role, my employment came to an end due to a corporate restructuring. I had to accept that this may mean the end of my corporate career and I came to see this as a wonderful opportunity to move my life into a new direction. I spent the next few months considering my options, but without really finding any answers. Nothing felt right. I was stuck and I was getting despondent. Very soon after I started working with Mat, things started to make more sense. Over the next few sessions, things steadily fell into place. Mats careful coaching allowed me to identify and commit to my priorities. Once I had a clear vision of what I wanted, Mat allowed me to discover some very practical ways to make them a reality. Mat, thank you for the important insights. It is an amazing journey and I am well on my way!

Harry Schmitz, Senior Executive
Mat Riley was an amazing coach. He helped me dissect many of my personal and professional obstacles and gave me guidance to course correct as needed. I'm so grateful to Mat for his coaching services!

Sumedha Makker
Mathew is an incredibly insightful and professional coach. Our conversations felt organic, he was able identify roadblocks I was having and gave me the tools to overcome them successfully. I would recommend Matt in heartbeat, I feel very lucky to have him as my coach!

Daniel Y.
Summer of 2019 I was conceptualizing a lot, while starting a handyman business, I was looking for some guidance to help me focus strictly on my business, I started talking to coach Mathew Riley, after couple of meetings, he was able to point the biggest mistake I was making with my business, I had no idea I was doing, which made sense why I was working a lot, but the profit margin was low, make long story short, he basically helped me build confidence and self worth, thanks to him I'm still in business and starting to build up my clientele.

Hari Goro
Mathew has a creative way of exploring the mind. He is inspirational and smart. His non-judgmental attitude and his curiosity confidently opens me up to the idea of seeing life zoomed out through a wider set of lens. I like his friendly approach and each session has brought me transformation. The sessions have helped me get closer to whats true for me and finding a sense of freedom from beliefs that hold me back.

Ashita Latham, Dubai, UAE
In summer of 2019 I was conceptualizing a lot, while starting a handyman business, I was looking for some guidance to help me focus strictly on my business, I started talking to coach Mathew Riley, after couple of meetings, he was able to point the biggest mistake I was making with my business, I had no idea I was doing, which made sense why I was working a lot, but the profit margin was low, make long story short, he basically helped me build the confidence and self worth that was I lacking, thanks to him, I'm still in business and starting to build up my clientele.

Hari Goro
At a time in which I least expected it, Mat became an asset in which has been a blessing to utilize his coaching services to help me obtain goals. In the time since I've known him, he has continued to show loyalty and guidance even through the troubled times. Thank you for all you have done!

Jake
My experience with Mat was extremely positive. I was able to take some great things from my coaching and implement them into my day to day which has been extremely helpful. I would highly recommend Mat and am looking forward to my next session.

Sean Cusack (Ferndale, MI)