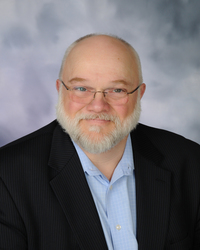 Matt Moore

Greenwell Springs, Louisiana
Leadership Coach, Business Coach, Team Coach
Certified Leadership Coach, Certified Business Mentor, DISC Certified
Are you struggling to make a difference? Whether you want to grow your influence, get more done, or build your team with my "Leadership 4 a Difference" program you won't have to go it alone anymore.
About Me
Hi, thanks for checking out my profile! Let me tell you a little about myself and what I do. I'm a leadership coach and I specialize in working with leaders in the helping professions. That includes leaders in professions that strive to make people's lives better.
Leaders in the helping professions are a special breed. They don't just have a job; they have a calling. They're passionate about what they do. They also have a unique set of problems. At times their passion can lead to boundary issues and burnout. They often have a struggle between staying in direct service or moving up to management. Many times, their professional training prepared them for what they do to help people, but didn't prepare them for leading teams.
Leaders in the helping professions also have the same problems that other leaders have. They too struggle with employee engagement, team conflicts, team culture, time management, productivity, developing leaders, and much more. I know, I've been there!
I've led teams in the helping professions for 30 years. I've worked in the faith-based, government, non-profit, and for-profit sectors. I've worked in substance abuse, mental health, residential, non-residential, institutional, and corrections. I've been a certified leadership coach for the last 8 years.
When we worked together, we'll start with who you are, who you want to be, and what your vision is for the future. We'll work to uncover hidden obstacles and key challenges. This usually includes some assessments that look at personality, preferences, strengths, and communication styles. We'll develop a "Next Steps Plan" with goals and action steps. We'll also determine what success looks like and how we'll measure it.
We can work together in person, by phone, or by video conferencing. We'll also utilize my online coaching platform "Nurturing Change." It's a place for the work necessary between our coaching sessions.
Well, that's all the space I have. I'm looking forward to working with you!
Reviews
Matt doesn't have any reviews yet.