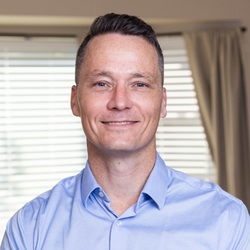 Matthew Corlett

North Vancouver, British Columbia
Spirituality Coach, Relationship Coach, Business Coach
Certified Strategic Intervention Coach, 6 Human Needs Communications Coach, Reiki Master, Meditation Guide, NLP
Are you confused and/or overwhelmed? Is this causing you a lack of growth and fulfillment in work, life or relationships? Let me help you get unstuck and have meaningful direction.
About Me
Thanks for checking out my profile. It will be great to connect so we can explore how I can help you move forward in your journey.
Often when we face a challenge and feel really stuck or lost, we are unclear on what exactly is holding us back. Often it's a 'feeling' and it's as if we are bumping against an invisible barrier.
It can feel like life itself, and often we look to our environment and people around us for the reason we are stuck or feeling less than glorious. Other times, when we do look within, it's often with an attitude of frustration, shame and blame. Either way prevents the growth and fulfillment we yearn for.
Hi my name is Matt, and I'm a Reiki Master, Meditation Guide, NLP Practitioner & Tony Robbins Strategic Intervention Life Coach, with over 2 decades of c-suite experience in professional hospitality.
I have passionately pursued ways of healing causes of continuing emotional and psychological trauma. I have studied philosophy, psychology, spirituality, NLP, hypnosis, EFT, life coaching, internal martial arts, energy healing and tantra and have hired coaches, mentors, therapists and more.
I have had the opportunity to work with people all over the world, helping them breakthrough what seemed to be impossible obstacles. One thing remains absolutely true: you have everything you need right now to move forward with grace, compassion, determination and love.
It would be a pleasure to work with you, guiding you through a process to true liberation through awareness, understanding, real choice, empowered decision and inspired action (AURA). Book a free initial call to get started today.
Reviews
14 reviews (5.0)
Matt has been an extraordinary full rounded person to work with. He has a very sharp multidisciplinary approach and knowledge. He senses where are you are at and how to expand with deep intuition and compassionate observation .He takes his time to deeply be present with an attentive ear to detail .He has a seamless ability to integrate all he is presented and give you support to integrate in your own time . He brings new perspectives and ways to see things with curiosity and inquiry to find answers within yourself. He also has a very deep spiritual side with a very skilled ability of mediumship and guidance to other realms. It truly has been a gift of the universe to work with him.

Kali Martinez
Grounded by wisdom and experience, Matt will inspire and fine tune you with a positive infusion of energy that leaves you feeling sparkling and ready...

Louise S
Matt has a unique style of coaching and I appreciate this because my business and my issues are unique! Before I had my first session with him, I was looking for an intuitive approach to help me break through my limiting beliefs and scarcity issues. After one session, I started to see the possibilities and things started to shift; suddenly my sales were increasing. My fear of charging what I'm worth also started to shift. I'm excited to continuue working with him! I just love his energy and his approach!

Stephanie B
Matt has been life coaching me for over a year. My experience with him is invaluable. Matt has been walking with me and opening new doors through difficult times in my life. His compassion, authenticity, humor, and generosity of spirit have helped me to get in touch with my authentic self. He inspired me to explore new possibilities through uncertainty and pain, and find unexpected joy. Matt goes beyond the call of duty, and he has been always there for me. My heart is filled with gratitude that Matt is in my life. He is a gift and I can`t recommend him enough!

Rose
Matt is very thorough thoughtful understanding good listener and creative in coming up with ways to help me move on from my challenges. Its continuous and consistent work which he shown me and I truly appreciate the time we spent together.

Ricky
Matt is an insightful and gifted coach. His ability to listen, engage, and process what his client is struggling with, helping to find a path forward, is remarkable and refreshing. As an HR professional, consultant, and aspiring coach, I had the privilege to be coached by Matt to help gain clarity. Within 20 to 30 minutes, we delved into key inhibitions which were fogging my picture of my future as a coach. Not only did he help to uncover my limiting beliefs, but he helped me reframe and create a new positive and affirming belief that I carry with me each day. After the session, I was able to immediately and effectively put into practice a new, healthy habit to create and maintain clarity for my future goals. I am so grateful to Matt for this gift.

Swati
Matthew Corlett is one of the best people to work with! He helped me work on a very a very deep underlying issue of a phobia I had. It's gone, Thanks to Matt! Also, he is very tapped into the Spiritual realm. You will not regret working with him! He has helped me in many areas of my life thus far and he will help you too!

Nathan L. Oakes
Thanks so much for your Coaching over the Winter, Matt. The help you provided me with my bike tour business was huge. I've never really felt understood by marketing people, but with you, it was an easy and perfect fit. I went from collecting 0 contact details and never selling a tour from the past few years of my trade show efforts to collecting 80+ emails and phone numbers and getting four bookings within a week of the trade show. Amazing. Would recommend Matt's services to everyone.

Ben Johnson
Throughout my time working with Matt, I found that his abilities to deliver personal coaching far exceeded any initial expectations that I had. I went to him for business coaching, but soon saw it was my personal life that was far more important. He has a gift seeing into things with great depth, then unpacking them. Every session was followed up with a detailed summarization and included invaluable tools and techniques to take action. While there might be a lot of intelligent and skilled coaching professionals out there, I honestly don't know that many could rival to the degree of what Matt does. This was a big investment. I can honestly say that it has already paid great dividends in my life in ways I did not expect. Greg L. Transport Professional, Personal Driver Vancouver

Greg L.
I've had the good fortune to know Matt personally for many years, but only in the last few have I been coached by him. We have an informal standing weekly call in which Matt has always provided tons of value. He's helped me address key challenges in my business and provided actionable tactics. Matt is always positive and his enthusiasm is infectious.

Ashley B
Matt has an uncanny ability to see/feel right into you. It feels like he is lifting me up when he coaches. He sees issues that I don't see about myself and helps me to discover how to use these areas of life to grow. He also has an in depth business background that brings common sense wisdom when it comes to dealing with practical aspects of life. I have worked with many coaches since being in the field for the past 44 years and can tell you that he is by far one of the most talented out there.

Harvey Pacht
I have had many coaching session with Matthew. I really trust his guidance, experience and wisdom. His knowledge is vast within life coaching using various modalities for inspiration and structure within his sessions. Some life issues I have worked on, while seeing Matthew, have really dragged my spirits and confidence down. Having someone like Matthew to connect with, confide in and work through life obstacles with, has helped me to move forwards in life with ease and greater confidence. Things don't seem so tough with a great life coach on your side. Matthew is very sincere and gifted.

Michelle Atkins
I met Matt during one of the darkest periods of loss, grief, pain, and suffering I have ever experienced--and I have lived a life that has been defined by recovery from loss. Matt didn't help me get through the trauma of loss. He helped me rebuild myself better than I was before. He shared with me a new way of looking at things, new skills, fresh insights, and the building blocks of a different worldview. When waves of overwhelming suffering threatened to reduce me to sand, Matt helped me recover the strength to stand up and rebuild my life.

Noel Bagwell
I am in the field of healing and Coaching so I tend to be very picky about who I work with. Matt is Masterful in his ability to take you from point A (stuck) to point B (expanded and in flow). He is one of my go to people when I feel stuck and need to get unstuck fast!

Janice Noehulani