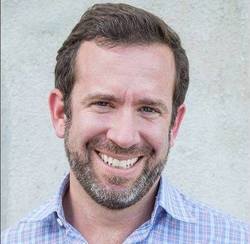 Matthew McGarvey

Ho Chi Minh City, Ho Chi Minh
Executive Coach, Entrepreneurship Coach, Life Coach
I help founders & executives who are struggling to catch their breath connect with what really matters and scale their businesses and lives. MIT MBA. Life long meditator. Experienced founder/executive
Details

Ho Chi Minh City, Ho Chi Minh
About Me
***Currently Accepting New Clients****
Leadership doesn't come natural to anyone.
For most people, it's a nerve racking, terrifying, anxiety inducing process where you're constantly caught in a reactive cycle, bouncing from one task to the next, constantly checking your phone, responding to unhappy customers or needy employees, totally unsure what to do next, only to look up and realize you haven't focused on what's important and feel like you're falling behind.
And then there's life. Who has time for that when there are emails that need to be answered?
As a certified coach, seasoned founder and executive, I work with founders and executives around the world scale beyond the limits they are facing in their businesses and their lives.

I am a graduate of MIT's Sloan School of Management and have over 15 years developing and growing teams around the world. I've held leadership positions in multinationals such as PwC and Forbes Media, and have launched several start-ups, including a US$6bn energy project, and social enterprises in the US and Asia.
I also have over 20 years of training with meditation and wisdom teachers in the US and throughout Asia, which contributes to my highly personalized and purposeful approach to coaching.
I founded my coaching practice either& out of a genuine desire to help leaders and high performers redefine what success means to them–and then to help them create extraordinary lives and organizations. I have experienced first hand how organizations can impact the world through inspired leadership, and thus have dedicated myself helping professionals unlock that impact in themselves and in their organizations.
I'd love to connect and discover how I might help.
Reviews
7 reviews (1 verified) (5.0)
Khuyen
Matthew is great!! We have been working together over a year now, and my experience has been wonderful. We met when I was at the bottom of my life. I was just out of my job and literally felt lost. Hoping to re-gain my focus in my career and find a balance in my life, I was introduced to him. Working with him helped me not only meet my above goals but also finding greater visions of my life and career. Going back to work, now I feel much more excited and get up every single morning with a greater positive energy. I recommend him for anyone feeling lost in ones life, career, relationship and in any other problems that you are having. I write this review with gratitudes for him.

Yoon
Being a first-time entrepreneur, I reached out to Matt for coaching on how to build sustainable grounds to grow my business within the hospitality industry. Working closely with Matt, I successfully set up and implemented a robust service culture and built an empowered team that is working highly motivated towards the companys vision and goals. I never had a coach before but Matt exceeded my wildest expectations, thanks to his open-mindedness and flexible approach, combined with his in-depth knowledge and techniques for goal-setting and finding ways to achieve them, as well as rich experiences not only in the sphere of business and management but also in all aspects of self-development. With Matt's help I grew in ways I didn't know was possible, both professionally and personally.

Trang Dinh
Before working with Matthew, I already felt like I was a pretty high achiever, having incrementally grown my business, but I felt that I was still leaving a lot on the table. I figured an executive coach would be able to help me maximize my efforts and energy. Matthew helped me to identify and call out some tendencies I have that had been holding me back from really breaking through to experience some remarkable efficiency. He is very good at helping me to acknowledge my blind spots of success, where I don't always give myself credit. He holds space with a kindness and respect that continuously lets me know that he's invested in my personal and professional success. As a coach, Matthew doesn't let me get away with my default rationalizations of inactivity or settling for "good enough." Since working with Matthew, I have quadrupled my client base and overall earnings, I have a clearer path to keep building upon my current successes, and I have a much better awareness and language around my limiting behaviors that now enable me to push through to get stuff done! Coaching with Matthew has become my secret weapon to fostering peak efficiency in my life.

Joe B
I have been working with Matthew for almost 2 years. He was referred to me by a colleague. I had recently stepped into a management role in my company, had my 2nd kid and was struggling to keep my life on track. Matthew has been a huge help. He's a cross between a McKinsey consultant, a buddhist monk and a high performance athlete. He helped me identify where I wanted to take my division, my career and my life, and then map out hyper practical steps to achieve it. The best thing about Matthew is you get the sense he has been there.

Elizabeth
I began working with Matthew right after I launched my first business and was struggling with a host of issues ranging from hiring to finance to more personal issues such as feeling like an imposter and crippling fear. Matthew was amazing. Not only did it feel like I was working with a top-tier management consultant/banker/entrepreneur, but he also helped me cut through with my fear and stress and step into a leadership role in a way that feels truly authentic. Since starting to work with Matthew our company has grown from 10 employees to over 50, and has gone through a series A and series B round. I can't recommend working with Matthew enough.

Tim
I have done several coaching sessions with Matthew. Before starting with him I was at a point in my career where anxiety was making me physically ill. With Mathew's coaching, I was able to navigate a new direction in my career where I am able to work hours that fit my lifestyle with a lot less anxious days. Matthew has helped me find my inner strength and purpose. He is a great communicator.

Brad
The Smart Way To Find A Coach

1 Describe Your Goals

2 Get Matched

3 Free Consultations
Find My Ideal Coach Now