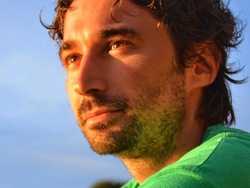 Mauro Nardocci

Ithaca, New York
Executive Coach, Leadership Coach, Entrepreneurship Coach
BS, MS, Certified Professional Coactive Coach - Positive Intelligence Masterclass
Are you a high achiever and yet you are struggling to enjoy your success? I created for you the ENJOYABLE SUCCESS system to move from Stress, Anxiety & Regret to finally enjoy all aspects of your life
About Me
ABOUT ME:
My name is Mauro, I have 2 degrees in engineering and 15+ years global leadership experience in large corporations as Marketing VP.
I became a certified Leadership coach as I felt the desire to help others step up their game, maximize their impact and create a more fulfilling life.
IS THIS YOU?
Your great talent and determination made you successful, but you are struggling to really enjoy it?
You are always postponing the moment in which you will finally enjoy your life? "I will enjoy life when I: become CEO / have ten million in the bank etc." and yet that moment seems to never arrive?
You struggle to create solid personal relationships, cannot deeply connect with your spouse or children. Or cannot ever seem to find time for yourself, your passions. You are maybe struggling to find fulfilment and purpose in what you do. Or you are stressed about losing what you achieved?
YOU'RE NOT ALONE…
Many extremely talented people, like you, go through life accepting the common definition of 'Success' and work hard for years. Only to discover afterwards that despite great careers and business achievements, real happiness and fulfilment seem to keep escaping them.
YOU IMAGINE..
Feeling fully satisfied, happy and fulfilled in every moment, with no need to do, be or have anything different from what you do, are or have NOW.
Being fully FREE to create whatever you want to create in your life.
Feeling ENERGIZED every day about your life!
THIS IS WHERE I COME IN..
I'm a certified Leadership coach who works with top talents who despite their success don't feel fully happy, satisfied or fulfilled and want MORE from their lives.
Together we work to get clear on what YOU really want, helping you to create a life of passion, joy and fulfilment.
Thanks to my proven ENJOYABLE SUCCESS system and the dedicated mobile app, you will learn how to be always fully present in the moment, live your life at the fullest and enjoy every second of your experience.
Reviews
The sessions are engaging, you never feel you are following a certain theoretical structure and the conversations flow freely while you feel totally disconnected from the rest. Mauro listens carefully to every word and it is astonishing how he can read into tiny details to explore new dimensions of yourself. What I value the most is that at the end of every session I realize how much potential I can unleash just changing the perspectives from which I look at things, and Mauro enables me with several tools to do so. After starting this journey I approach life in a different way, being everyday aware and grateful of the infinite range opportunities it offers.

Elia Rossi