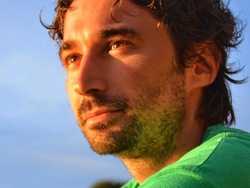 Mauro Nardocci

Ithaca, New York
Executive Coach, Leadership Coach, Entrepreneurship Coach
Certified Professional Coactive Coach
Are you a top talent who feel stuck in the current role? I created for you the Authentic Leadership Revolution. Guaranteed transformation from stuck&unfulfilled to energized, successful&in control
About Me
ABOUT ME:
My name is Mauro, I have 2 degrees in engineering and 15+ years global leadership experience in large corporations as Marketing VP.
I became a certified Leadership coach as I felt the desire to help others step up their game, maximize their impact and create a more fulfilling life.
IS THIS YOU?
Do you have great talent, but the traditional corporate environment just doesn't fit you?
Are you afraid you're just wasting your time?
Did you have the courage to start your own business but need support to develop it in order to amplify your impact and realize your dream?
YOU'RE NOT ALONE…
Many talented people, like you, don't find fulfillment in what they do, are just not interested in playing corporate politics, or don't feel comfortable in fully showing up at work. They feel they have no control over where their life is going.
YOU IMAGINE..
being able to go from overwhelmed and unsure, to clear and confident, bringing your full self to work, your values, passion and emotions, in a way that both feels good to you and creates great performance and success.
Having your work actually being exciting and fulfilling, rather than draining and exhausting
THIS IS WHERE I COME IN..
I'm a certified Leadership coach who works with talented professionals who don't feel realized in their current jobs, don't feel in control of their lives and are struggling to create the impact they want.
WHY ME?
I have not only helped countless CEOs, Executives and Directors to create sustainable success, but I also was one.
I have worked for 15 years through Asia, Europe and the US at Board Level in large multinationals.
I know your pains and can be a trusted advisor.
WHAT YOU WILL GET
You will get clarity on what you REALLY want, and create behaviors and resources to make you more focused, effective and successful, creating a life of passion, joy and fulfillment. The life You DESERVE.
This is YOUR life, if you don't do anything to improve it, who will?
Reviews
The sessions are engaging, you never feel you are following a certain theoretical structure and the conversations flow freely while you feel totally disconnected from the rest. Mauro listens carefully to every word and it is astonishing how he can read into tiny details to explore new dimensions of yourself. What I value the most is that at the end of every session I realize how much potential I can unleash just changing the perspectives from which I look at things, and Mauro enables me with several tools to do so. After starting this journey I approach life in a different way, being everyday aware and grateful of the infinite range opportunities it offers.

Elia Rossi