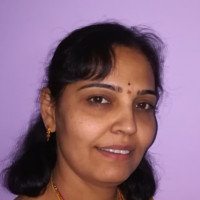 MEERA MARTHI

Hyderabad, Andhra Pradesh
Family Coach, Life Coach, Leadership Coach
Completed a counseling course cconducted by Inner Horizons, I am a third degree Reiki Practitioner
My primary coaching is in parenting and adoption space.I am a certified adoption counselor and bring my experience as an adoptive mother to my coaching.I am also a life coach to address midlife crisis
About Me
Having worked in the IT Industry for about 20 years, I have acquired a diverse set of competencies and skills. In my career in the IT industry, leading several teams, I believe I have a natural ability to connect and bond with people from all walks of life. I have worked in the US with Oracle Corporation and provided consulting services to various IT and ITES companies. I worked with Apps Associates, Hyderabad and US for several years, starting as the VP-Product Development and services. I was instrumental in bringing in process changes for development projects as well as in team building in Apps Associates.
The last few years in Apps Associates, as VP-HR, I was responsible for associate engagement and retention, coaching, mentoring, appraisals, awards and recognition, motivation, loyalty and well-being.
I am a graduate of Inner Horizons, having completed a diploma in Counseling Skills and the certificate course in "Art & Science of Self-Actualization™". I am an ICF Approved Certified Life and Executive Coach. I am certified adoption counselor from FamiliesofJoy foundation, counseling Prospective Adoptive Parents and Post Adoptive parents.
My Coaching style is Unique, and I bring different techniques and practices and my experience from the corporate world to my Coaching assignments. As a parent in adoption, I bring in my experience and challenges as an Adoption Coach. I am adept in deep listening, speaking authentically and reflection. My clients generally experience a deep sense of understanding about themselves and feel better equipped in dealing with their issues after the coaching. My coaching style is very open and activity driven which makes the client more receptive and helps in achieving their goals.
Reviews
MEERA doesn't have any reviews yet.