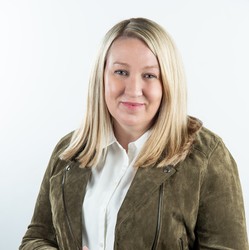 Megan L Johnson

Salt Lake City, Utah
Leadership Coach, Life Coach, Executive Coach
Certified Integral Coach, Enneagram Teacher
I coach professionals who are looking to advance in life, career, or both. I have the unique ability to see potential in others. I bring competence AND sincerity to the coaching partnership
About Me
Coaching Philosophy:
Partnering with clients through a sincere and insightful process for developing their personal and professional potential.
Coaching Methodologies:
* Focus is on the whole person integrating all aspects of life
* Purpose driven outcomes and results
* Serving as a right hand of compassion and support
* Saying it straight with sincerity and kindness
* Having an insight for potential
Education and Credentials:
* Certified Integral Coach - New Ventures West
* Enneagram Teacher - The Narrative Enneagram
* Somatic Coaching, Leadership Embodiment Training
* 15 years of experience in Human Resource Management
* 6 years of experience in Corporate Leadership Development
Reviews
Megan has a great way of helping you get "unstuck", she helps you determine your goals based on what is important to you. She really helped me with limited thinking that caused me to feel stuck. She was a calm sounding board for me that really provided a launch to a lot of change, by helping me determine what was important and how to align that with my professional and personal actions. I would recommend her as a coach to anyone who wants to grow and learn about themselves.

Paula M.