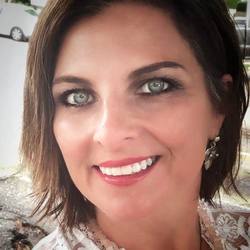 Megan E Shea

Seattle, Washington
Life Coach, Career Coach, Relationship Coach
BA, USC Masters Social Work 2020
People who have goals and dreams and a desire to achieve and overcome obstacles. People overcoming life transition and stress. People seeking inspiration, creativity and business niche.
About Me
I'm a holistic counselor, coach and facilitator specializing in helping people achieve professional, emotional and spiritual well-being with the support of individualized sessions, groups and communities.
Having over two decades of experience in professional and personal development for private business and non-profits, I've developed tools to empower you in discovering buried ambitions and stimulate action for successful outcomes. I use creative methods, Jungian archetypes, themes from The Hero's Journey and holistic traditions from around the world to produce healing and restoration. You will gain knowledge as well as a practical earth-based approach that will assist you in realizing your life theme, path and purpose.
I spent my undergraduate studies at the University of Montana. I hold a BA in Interdisciplinary Cultural Studies with an emphasis in psychology, humanities and social sciences from the University of Washington and I am currently working on a master's degree from the University of Southern California. I've received shamanic, mindfulness and artistic trainings from a wide variety of mentors from around the world.
All sessions, groups and e-courses are virtual and can be done from anywhere.
Reviews
11 reviews (5.0)
"Megan's work is cutting edge! Her Expressive Arts Studio showed bright and the highest quality. When I saw her work, I immediately decided to hire her for our business event. I was that impressed and more than satisfied with the results."

Donna Weisberg
"Absolutely fantastic - Her personality inspiring, Our Seattle-themed, non-traditional/informal sessions at Pike Place Market. Can't say enough about her professionalism or quality of work!"

Amber Seibert
I was so impressed with Megan Shea. I attended her grand opening of her Expressive Arts studio last night. The art displayed was unique, inspiring, fantastic and engaging. Christine Kaye Zehnder

Christine Zehender
"Shamanic healing and other practices were introduced to me by Megan. These practices have changed my life. Megan possesses many gifts that she has shared with me. Renee Hahn

Renee Hahn
"Today's workshop was amazing. We learned to become better grounded, to harness positive thoughts and energy. We learned how to awaken the higher self to become the best person to yourself and for others, either with Essential oils or meditation. I recommend her next class to everyone! Thank you Megan I feel renewed and rejuvenated."

Salvia Harris
"An exceptional group gathered for a lovely, healing, fun and well-conceived event. Thank you for the love!"

Mary Nugent
"I really appreciate the experience I had at Megan's Wisdom Medicine Wheel workshop. We reviewed important knowledge of the mythology of the Wisdom Medicine Wheel. We also learned how to incorporate essential oils in mindful meditation. The environment was peaceful & comfortable."

Misty Russo
"In the past couple of years, I have been taking steps to align my overall fitness, physical and spiritual). The most important of those steps has been to address my health at the source rather than covering up the symptoms of what's ailing me. Megan's sessions helped me step in that direction. After my first session with Megan, I felt more collected, focused, and I had a clear plan of action."

Rich Fall
Megan is a conscientious and highly ethical person. I've found her work to be thorough and effective. I've seen her take on challenges and responsibility with a positive attitude."

Elizabeth Fraase
"Megan is hard-working and energetic. When she believes in what she's doing, she gives 150% and makes it look easy. Not only is Megan intelligent and forward-thinking, her magnetic personality draws people to her and makes them want to work with her and for her. I've always enjoyed all contacts I've had with Megan."

Liz Leske
"I have had the great pleasure of working with Megan. Megan is a hard worker individual with incredible talent working effectively with people while applying divergent thinking. My total experience working with her was positive, fun and productive. She has a skill to bring out the best in people. She maintains a very professional approach to work while constantly motivating an entire team to produce their best work. In addition, I used Megan's incredible ability as a photographer; her work is different and unique but classy and fun. Megan far exceeded all of our expectations."

Patricia Chase