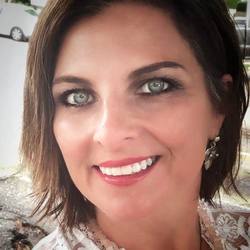 Megan E Shea

Seattle, Washington
Life Coach, Relationship Coach, Career Coach
BA, MSW
People who want to discover their life path, theme and purpose. People who want a better relationship with themselves and others. People seeking freedom from false beliefs.
About Me
Megan is a holistic counselor, social worker, certified wellness coach, and creative, specializing in research, mental health and wellbeing. She offers both individual sessions and groups. She believes that sustaining wellness requires the balance of mind, body, and spirit. Megan views personal struggles from a whole-person perspective and works to identify the underlying causes. She empowers individuals to heal themselves, supporting them on their wellness journeys.
She introduces modern neuroscience and ancient tools derived from indigenous cultures to help you achieve success. Her clients have used these tools to reduce anxiety, increase inspiration, and restore balance. They have been able to develop healthier habits and a better mindset so they could get on the right career path, create authentic goals, establish healthier relationships, and achieve overall wellbeing. Megan uses a trauma-informed and person-centered approach, Cognitive Behavioral Therapy (CBT), Problem Solving Therapy (PST), Mindfulness, and Narrative Therapy, to help you become the hero of your journey.
Megan is also a skilled photographer, digital media artist, and poet. As a creative, she believes that the expressive arts can be a powerful healing tool and applies art in both her personal life and professional practice.
Reviews
11 reviews (5.0)
"Megan's work is cutting edge! Her Expressive Arts Studio showed bright and the highest quality. When I saw her work, I immediately decided to hire her for our business event. I was that impressed and more than satisfied with the results."

Donna Weisberg
"Absolutely fantastic - Her personality inspiring, Our Seattle-themed, non-traditional/informal sessions at Pike Place Market. Can't say enough about her professionalism or quality of work!"

Amber Seibert
I was so impressed with Megan Shea. I attended her grand opening of her Expressive Arts studio last night. The art displayed was unique, inspiring, fantastic and engaging. Christine Kaye Zehnder

Christine Zehender
"Shamanic healing and other practices were introduced to me by Megan. These practices have changed my life. Megan possesses many gifts that she has shared with me. Renee Hahn

Renee Hahn
"Today's workshop was amazing. We learned to become better grounded, to harness positive thoughts and energy. We learned how to awaken the higher self to become the best person to yourself and for others, either with Essential oils or meditation. I recommend her next class to everyone! Thank you Megan I feel renewed and rejuvenated."

Salvia Harris
"An exceptional group gathered for a lovely, healing, fun and well-conceived event. Thank you for the love!"

Mary Nugent
"I really appreciate the experience I had at Megan's Wisdom Medicine Wheel workshop. We reviewed important knowledge of the mythology of the Wisdom Medicine Wheel. We also learned how to incorporate essential oils in mindful meditation. The environment was peaceful & comfortable."

Misty Russo
"In the past couple of years, I have been taking steps to align my overall fitness, physical and spiritual). The most important of those steps has been to address my health at the source rather than covering up the symptoms of what's ailing me. Megan's sessions helped me step in that direction. After my first session with Megan, I felt more collected, focused, and I had a clear plan of action."

Rich Fall
Megan is a conscientious and highly ethical person. I've found her work to be thorough and effective. I've seen her take on challenges and responsibility with a positive attitude."

Elizabeth Fraase
"Megan is hard-working and energetic. When she believes in what she's doing, she gives 150% and makes it look easy. Not only is Megan intelligent and forward-thinking, her magnetic personality draws people to her and makes them want to work with her and for her. I've always enjoyed all contacts I've had with Megan."

Liz Leske
"I have had the great pleasure of working with Megan. Megan is a hard worker individual with incredible talent working effectively with people while applying divergent thinking. My total experience working with her was positive, fun and productive. She has a skill to bring out the best in people. She maintains a very professional approach to work while constantly motivating an entire team to produce their best work. In addition, I used Megan's incredible ability as a photographer; her work is different and unique but classy and fun. Megan far exceeded all of our expectations."

Patricia Chase