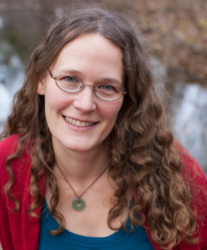 Meggie Winchell

Greenfield, Massachusetts
Life Coach, Spirituality Coach, Relationship Coach
M.Ed., Certified Life Coach & Career Coach
I work with soul-centered women who are ready to shift mental, emotional, and energetic blocks so they can move forward on their path with authentic confidence, clarity, & purpose.
About Me
Meggie Winchell, M.Ed., has supported women on the journey of personal empowerment for 15+ years. She is a certified life coach, expert mindset mentor, energy worker, mother, birth doula, and women's empowerment facilitator. With extensive background in teaching as well as sacred feminine leadership, Meggie is passionate about creating opportunities for transformational growth.
~~~
As a coach I provide the tools and techniques to help you birth your visions into reality. This is an opportunity to:
~ Increase your confidence and self-esteem
~ Break free from overwhelm, old patterns, & limiting beliefs
~ Discover your passions
~ Navigate challenging relationship dynamics (romantic, family, or work)
~ Access your intuition & creativity
~ Get clear on what the next steps are for a project, career change, or life transition
~ Create a life with greater balance & internal harmony
~ Align with your life purpose.
~~~
My coaching style is both intuitive and professional. I have a strong left brain as well as a strong right brain and I move easily between them as I stay present to the moment and to your process.
This means you get the best of both worlds: the structure, organization, and systems that create a safe container, consistency, and results as well as the creative processes, emotional awareness, and energetic alignment that open the door for profound shifts, healing, and expansion.
Email support is offered through a Reflection Journal. This is a series of focusing questions that I send prior to each session. When clients take advantage of this opportunity to check-in and set intentions coaching often goes much deeper.
~~~
I welcome LGBTQ clients as well people beyond the binary.
For every new client I make a $50 contribution towards the upliftment of Women of Color & Indigenous Women.
I offer a sliding scale as well as payment plans.
~~~
When you feel alive, centered, and confident so much becomes possible!
~~~
Reviews
Meggie doesn't have any reviews yet.