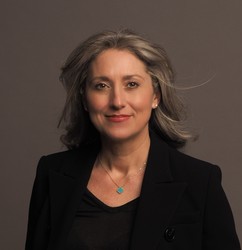 Melanie Biron

Montreal, Quebec
Executive Coach, Leadership Coach, Life Coach
Professional Goal Centric Certified Coach (ICF certified), Bachelor Psychology, Certificat in Organizationnal Development
I coach leaders, executive, people struggling with work issues, work-life balance and/or professional happiness. I will accompany you on your journey to find how you can improve your quality of life!
About Me
I would like first to introduce myself from the perspective of who I am and not what I have accomplished in my life. I consider myself a driven and passionate woman, someone who has experienced joy and sadness, deception and win, someone who loves to grow and learn, and most of all someone who wants to help others achieve what is important for them. I am also a mother of two beautiful grown-up sons.
My personal and most important values are respect, authenticity, integrity, love, and humility. I work in respect to myself and others in a true, caring, and loving manner with openness and in a non-judgmental way.
Nobody is perfect and this is perfect like that! Although, I am a fervent believer that human beings have the capacity to improve and become better citizens of the world. We just need self-awareness, self-reflection, the will to grow, and a bit of support.
Professionally, I am a mature businesswoman, with more than 25 years in different leadership positions in several types of industries. I hold a master's degree in Business Administration (MBA), a Bachelor's in Psychology, a Certificate in Organizational Development, and a Diploma in Goal-Centric Coaching from Concordia University.
My coaching skills and business acumen assist executives and leaders who seek to enhance their level of satisfaction and happiness in their professional and personal life. They have the desire to work on themselves and to improve their organization.
Sometimes, it is not always easy to conciliate hard work and private life. Very often, leaders bear alone with their stress and would benefit from someplace where they can feel secure to talk and be listened to. At the same time, they need to be challenged in their ideas without any bias or personal interest from the person in front of them.
I am engaged in contributing to the success of those individuals who want to make a difference for them and around them.
People who have the desire to be impactful leader!
Reviews
Melanie doesn't have any reviews yet.