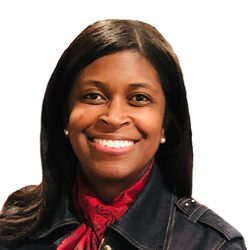 Melanie Gallo PhD

Stockbridge, Georgia
Leadership Coach, Executive Coach, Performance Coach
Workplace Big Five Profile, EQi-2.0, MBTI, CPI 260, DiSC, iPat 16pf, TKI
I coach professionals through the mental and emotional fog within the Work-Life overlap, by helping them gain clarity about their goals, thinking habits, personality, and emotional wellness.
About Me
Do you ever find yourself wading through the fog within the work-life overlap? I believe that WorkLife is not as much about balance as it is about navigating through this fog. I can help you push through the mental and emotional clouds to be more productive and better communicate with those around you.
In our world today, the value of data and information has actually surpassed the value of gold. I start by helping people mine their own data...valuable data about themselves! Then, To make this data more real (and not just some cool ideas) this data is used as a baseline to guide clients through the process of establishing new habits and getting things done. The focus is on real results and making sure you are set up to make real progress. My clients are reducing their anxiety, increasing clarity, and moving to the next level in their lives.
By hiring me, you will get:
1. A business psychology specialist — My educational background includes psychology, business, and business psychology. I am a professional coach, Forbes contributor, and a specialist in the assessment of personality, emotion and thinking habits within the world of work.
2. A seasoned professional — In working with leaders I draw from over 25 years of my own professional experience with industry leaders including: Hyatt Hotels, The Ritz Carlton Hotel Company, Miller Zell Retail Design—WalMart Division, and Edward Jones Investments.
3. A lifelong learner — I am always researching and learning about the latest developments in the field. My professional memberships include the American Psychological Association (APA), The APA Division 8 Society of Personality and Social Psychology, the Society for Industrial and Organizational Psychology, and the Forbes Coaches Council.
I'd love to help you too! Schedule your free consultation today.
Reviews
2 reviews (5.0)
Dr. Melanie has helped me put my day-to-day life into perspective. Between work and family, I found myself moving all the time. Through her coaching services and exercises, I was able to pause and reflect on my daily activities and make some healthy changes. I have learned to protect my time, as well as to think and plan ahead. I would highly recommend her services. She is professional, responsive and truly cares about her client's progress.

Karol
My experience was very positive. I was ready to start a new business. I have not felt this excited in years. What really helped me was that she coached me to being a better leader in a changing workforce. The only problem was that I did not have enough time to learn more. Thanks, Doctor Melanie Gallo.

Michael G