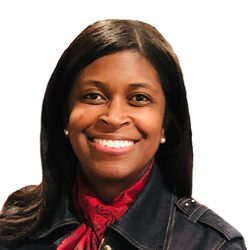 Melanie Gallo PhD

Stockbridge, Georgia
Health and Fitness Coach, Relationship Coach, Career Coach
Through behavioral/mental health coaching, I help people define their JOY in work and life, then discover why they don't have it, how to get it, and how to keep it.
About Me
We would be a great fit to work together if you:
• want to break through your limiting beliefs, challenges and procrastination
• are earning a great income (or even a not so great income) in a career that is frustrating & uninspiring
• would love to improve communication in your relationships
• want to stop feeling like your success is in someone else's hands
• would like to respond better to challenging situations
• want to get unstuck and take real steps towards your goals to achieve a higher level of mental and physical well-being
These types of challenges and more, often hang out in the fog of what I call the Work-Life overlap.
I'm Dr. Melanie, a behavioral health coach and an expert in thinking habits, personality, and emotions. I can help you cut through the fog in your busy mind to clarify YOUR definition of WorkLifeJoy, then help you learn to find it, and keep it.
By hiring me, you will get:
1. A science-based coach—I am a trained business psychology and behavioral health practitioner and writer with work published on Forbes.com and MSN. I earned my PhD in business psychology (with a coaching and consulting specialization).
2. A coach with WorkLife experience—I draw from over 25 years of professional experience with industry leaders including: Hyatt Hotels, The Ritz Carlton Hotel Company, Miller Zell Retail Design—WalMart Division, and Edward Jones Investments
3. A lifelong learning coach—I am currently sharpeing my skills through the Ginger Training Institute to work towards becoming a Nationally Board Certified Health and Wellness Coach. Additionally, I am always researching and learning about the latest developments within the world of work. My professional memberships include the American Psychological Association (APA), The APA Division 8: Society of Personality and Social Psychology, and the Society for Industrial and Organizational Psychology.
If this sounds like a good fit then I'm here and would love to work together.
Reviews
2 reviews (5.0)
Dr. Melanie has helped me put my day-to-day life into perspective. Between work and family, I found myself moving all the time. Through her coaching services and exercises, I was able to pause and reflect on my daily activities and make some healthy changes. I have learned to protect my time, as well as to think and plan ahead. I would highly recommend her services. She is professional, responsive and truly cares about her client's progress.

Karol
My experience was very positive. I was ready to start a new business. I have not felt this excited in years. What really helped me was that she coached me to being a better leader in a changing workforce. The only problem was that I did not have enough time to learn more. Thanks, Doctor Melanie Gallo.

Michael G