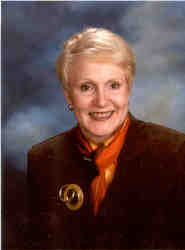 Melanie Keveles

Superior, Wisconsin
Career Coach, Entrepreneurship Coach, Life Coach
BA, MA, Certified Professional Co-Active Coach
My clients want better careers through job change or a new venture, but are stuck getting there. I help them find their passion,resulting in well paid, meaningful work.
Details

Superior, Wisconsin 54880
Hourly Rate: $150 to $200 US Dollars
Gender: Female
About Me
You may be very much like the clients I coach: under-employed, in a job that's not a good fit, bored with your job, unsure of your life purpose, aware there's more for you, but not taking steps to pursue your dreams. Not knowing where to start, you could profit from collaborating with a highly trained, experienced partner to help you get out of your stall.
I would like to introduce you to my unique 7 point program to achieve your career goals. It starts with getting clear about your vision, eliminating obstacles and getting into action. You will begin to see patterns you might otherwise miss since you are so close to your own situation. Together we will brainstorm solutions and access resources, seeing the glass is actually full and the sky is the limit!
I have 17 years of professional coaching experience on top of more than 15 years of career management service, including working for and starting pioneer organizations in the field of human capital management. Additionally, I have been an entrepreneur for 17 years and have consulted with individuals and organizations large and small, in profit and non-profit. I've worked with people at all levels, in all age groups, seeking greater career satisfaction, success and compensation.
My background includes authoring two career books: Fired for Success: How to Turn Losing Your Job into the Opportunity of a Lifetime! (Co-authored with Judith Dubin) and Scrappy Startups: How 15 Ordinary Women Turned Their Unique Ideas into Profitable Businesses. For 10 years I have been on the faculty of one of the most admired professional coaching schools, CTI (The Coaches Training Institute). I have achieved the highest professional status conferred by the professional association for coaches, the International Coach Federation, MCC, Master Certified Coach. I have an MA and BA in English/Education and lived and taught 5 years in Europe.
Let's get together to see if we're a good fit. Call or email me for a free 30 minute session.
Reviews
8 reviews (5.0)
Just wanted to send you a thank you for the opportunity of working with you as a client. As you know, I've been in a proverbial limbo for a couple years, trying to decide what I was going to be when I grew up. Your coaching helped me understand that in lieu of finding and committing to that one particular thing that would occupy all of my time to the exclusion of other interests, I could pursue my varied passions on a fulfilling life path. Your motivation also in encouraging me to write a book about these passions gave me a focus and direction that was long brewing. Now I can let it flow. Thank you again for your encouragement and friendship.

John Short, holistic health practitioner, Denver, Colorado
Melanie was instrumental during my career change, helping me reevaluate my dreams and ambitions while keeping me focused on my goals. She helped me see my most unique traits as the strengths they are and inspired me to put those to better use. She helped me stay confident while taking the risks that I needed to take at this junction in my life. Melanie also provided me an excellent sounding board for ideas and frequently contributed many of her own. I highly recommend her for people making a career change, starting a new enterprise or taking any challenging new fork in life.

David Johnston Data Scientist at Thoughtworks, Chicago, Illinois
For anyone seeking change or rejuvenation—professional, personal, or spiritual--Melanie will help you attain it. She led me through a remarkable process for growth that has continued long after our coaching sessions ended. She has endless resources to draw from and always seemed to find the right idea, book, audio file, web site, article, quote, or thought to help me get to the next step.The result has been a thoroughly satisfying career change, less stress, more money, more free time, and a new outlook on life.

Allison Slavick, Former Museum Director, Writer and Consultant, Cable, Wisconsin
I reached out to Melanie during my very difficult time. She responded by giving me guideposts that illuminated my path. Sometimes that guide was in the form of a good book, sometimes a revealing quote, sometimes an inspiring practice. But always on my terms. Melanie is a gently persistent coach who helped me write a script for what makes a rewarding life and work.

Carolyn DiPaolo, Editor, West Palm Beach, Florida
Melanie made it possible for me to get the perspective I needed to move ahead and realize a life-long dream. When I contacted her I was 50 years old and had just graduated from college with B.S. in Environmental Studies. Earning that degree was a big step for me, but fear of failure almost caused me to stop short of seeking work. Melanie coached me out of that funk, giving me the tools to overcome or at least move past my fears and onto a career. I would highly recommend hiring a life coach based on this experience!

Beth Smith, Baby Boomer Career Changer, Upper Peninsula, Michigan
Working with a coach has been a great experience! Melanie is helping me transform my dream of writing a book into a reality. She gives me loving nudges and knowledgeable support to guide me toward my goal. Besides being my coach, Melanie has become my personal cheerleader and wonderful friend. I would recommend her to anyone. We can all use some added direction in life's interesting journey. She helps me hear the music of my heart.

Joy Kuby, author of The Fortunate Four and Other Journeys of the Heart, Minneapolis, Minnesota
During our weekly sessions, you were a constant source of encouragement to me. You continually held me accountable for the change process I was embarked upon, pushed me to accomplish more, and helped me to craft a vision for the future. You were a great source of resource materials (books, websites) to help give me the tools to accomplish my objectives. Your practical experience in the job-hunting marketplace proved invaluable as we jointly determined my job-hunting strategy and negotiation strategy. Most of all, your continual ability to accentuate the positive helped me stay positive as well.

Dwight Price, Director of Transportation, Jacksonville, Florida
Having a career coach was absolutely the smartest move (and best investment) of my job search. Via probing and soul-searching questions and providing practical techniques, Melanie Keveles helped me identify my professional strengths and interests and explore prospective career paths. After I decided to remain in my current field, her help went far beyond resumes and interview tips. She helped me go out of my comfort zone, which enabled me to discover my background's true position in the marketplace, build a network, replenish my spirit, and expand my context and reality. If one idea or technique didn't work for me, she always had more. And her positive--always positive—reinforcement and, when needed, patient prodding were invaluable. Thanks to Melanie Keveles, I did more than conduct an effective job search; I grew as well. As it did for me, investing your time and money with Melanie will generate multiple returns.

Dan Merriman, Public Relations/Communications Consultant, Washington, D.C.
The Smart Way To Find A Coach

1 Describe Your Goals

2 Get Matched

3 Free Consultations
Find My Ideal Coach Now