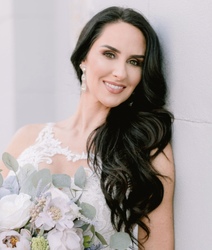 Melanie Marky

Charlotte, North Carolina
Relationship Coach, Career Coach, Health and Fitness Coach
BA, Certified Transformation Academy Life Coach, currently pursuing a Master's Degree in Clinical Mental Health Counseling
I coach female clients whose lives are at a standstill. Stop repeating the same unhealthy relationships, compete in a male-dominated industry, and meet your wellness goals with The Life Reset Method!
Details

Charlotte, North Carolina 28210
504-559-3873
Send Message
Visit Website
Hourly Rate: $65 to $130 US Dollars
Gender: Female
About Me
Have you been in a pattern, repeating the same unhealthy relationship over and over again?
Stuck in your career, wanting to advance but not seeing how it's possible? Wanting to break through that glass ceiling and be a dominant force in a male-dominated industry? Or maybe you want to change careers altogether.
Having difficulty establishing or meeting your health and wellness goals?
We all sometimes feel stuck in the same place, unable to make real, significant changes. Our life baseline seems set, stagnant, and destined to stay on the same path. Together, we can change that! With the Life Reset Method, we can start to make valuable changes in your life today!
I am fortunate for the great deal of personal growth that I gained growing up in an adverse environment. Those experiences have made me who I am today, and I now have the strength to carve out the life I want and love. Let me pass that strength on to you.
I've spent 14+ yrs in surgical device sales, where men and women account for 77% & 23% of reps, respectively. I've overcome the glass ceiling often placed on female professionals, far exceeding the sales and income of my male counterparts. It didn't come easily and took more work and determination on my part, but speaking from personal experience- it CAN be done, despite barriers that may be placed in your way. Let me show you how!
I struggled with intimate relationships, often finding myself making exceptions in order to fit into the mold of who I thought I should be to my partners. Once I truly recognized the strength of one's own self and the healthy mindset that must be obtained in order to attract the right partner, I was able to BE a good partner! I'm now happily married and pursuing a Master's Degree in Clinical Mental Health Counseling with a focus in couples counseling. Let my experience and research help you find your bond!
Personality type: ENFJ-A
HIGH 5: Commander, Coach, Philomath, Brainstormer, Self-Believer
Enneagram: 8 (The Challenger)
Reviews
4 reviews (5.0)
I found Melanie at a time where my life was at a standstill. I was newly single, and trying to make a later in life career change but just did not know where to start and was scared to make any moves. By working with her, I was able to change my outlook and start to feel more positive and excited about my needed life changes. She is a highly motivational force in my life.

Erin B.
Such a great listener! Melanie really understood me and made me feel so comfortable talking about things I never imagined I could say out loud. Now I understanding why I felt stuck and that only I could change it its made such a difference!

Jesse
Had a very good experience! Highly recommend this coach, was able to listen and understand my issues and provide helpful feedback/advice.

Mark
Melanie was very helpful when I found myself, once again, single and feeling very discouraged and insecure. She helped me to realize the power that I have within myself to be happy without a partner. Consequently, I am now in a healthy relationship (for a change!) and I feel like, because of the work that we did, I am closer to the partnership that I have been looking for.

Janet