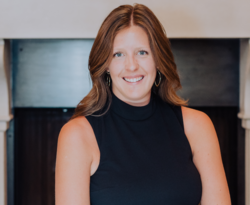 Melanie Towey

Denver, Colorado
Executive Coach, Entrepreneurship Coach, Life Coach
BS, Forbes.com Coaching Council Member - Licensed Rapid Transformation Therapy - Certified NLP Practitioner - Certified ICF Coach
Is something holding you back from true freedom, joy & fulfillment? Do you have success yet feel like something is still missing? I practice work life integration, not balance & help you find your WHY
About Me
As the founder of Melanie Anne, my mission is to be a catalyst for professionals looking to achieve freedom, joy and fulfillment while enhancing their performance and making a meaningful difference in their company, their life, and the world.
I help you focus on integration, not balance and support a holistic way of living through both personal and professional development.
​Most of the time, the problem that we think is creating the issue is not really the problem at the core. Our beliefs are often what limit our abilities and keep us trapped from the goals we set out to achieve.
Most coaching concentrates on working with the conscious mind – thoughts and feelings you're already aware of. The problem with this approach is that the conscious mind only accounts for 5% of your mind. The real potential lies in the 95% - the subconscious mind where clarity begins and many personal and professional goals are accomplished.
Rapid Transformational Therapy® (RTT®), combines the most beneficial principles of Hypnotherapy, Psychotherapy, NLP, CBT, and Neuroscience, to offer unparalleled fast, effective, and long-lasting results. Rapid Transformational Coaching builds on the basis that past experiences, habits and beliefs create patterns in the subconscious mind, and that these patterns dictate our attitudes, actions and reactions.
Breakthroughs are achieved by understanding and fixing the root cause, rather than just addressing the symptoms of the presenting issue. This is why RTC has such a permanent impact, as it erases and eradicates issues at the core for lasting change.
Once we understand the cause we are able rewire and install new goal statements and updated beliefs. Some of the most common issues clients resolve include anxiety, stress, depression, confidence issues, self-esteem issues, panic attacks, performance anxiety, weight loss, and relationship problems. It's a very safe and relaxing process that allows you to access your mind and uncover the root cause
Reviews
Melanie doesn't have any reviews yet.