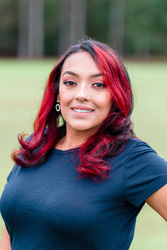 Melinda Barned

Windermere, Florida
Life Coach, Relationship Coach, Family Coach
Certified Life Coach, Certified MATCH Counselor, Certified Nurturing Parenting Facilitator
I coach individuals, families and couples who want to develop and sustain healthy relationships, self care and work/ life balance without compromising their values.
About Me
For 20 years, I have worked as a counselor helping individuals heal from their past. Now, as a life and relationship coach I help individuals create life plans and goals so they can conquer their future. I assist individuals in improving communication, setting boundaries, increasing and valuing self care, gaining clarity in decision making, building and improving relationships both in personal and professional lives, and overcoming barriers. My specialty is supporting families, couples, and individuals to build more fulfilling lives as well as stable and healthy relationships. I utilize empathy, reflective listening, solution focused techniques, cognitive behavioral techniques and motivational interviewing to help clients work toward being a better version of themselves. I am a Certified Nurturing Parenting Facilitator, Certified MATCH counselor, and trauma informed counselor and bilingual (Spanish). I use my experience as a counselor to create a safe and non-judgmental environment so the clients who I support can openly vent, discuss, and brainstorm ideas for the future. By helping my clients build and improve their relationships they have obtained new opportunities, stable support systems and above all happier and healthier lives.
My experience and my understanding of human behavior gives me a unique perspective in coaching. Allow me the opportunity to collaborate with you through your journey to success. I would like to hear your story, ideas and your voice. I would love to know who you are and who you want to be. I want to support your goals, ambitions, and encourage you to become more comfortable with sharing your ideas thoughts, and feelings. I am here to help you treat yourself with love and care.
Reviews
3 reviews (1 verified) (5.0)
Tanya
Melinda is so amazing, she honestly cares about what you're going through. She asks the tough questions and gets results. She can get through to me when so many others can't. I love that she is brutally honest with me and the kids.She has truly been a blessing to our family.

Katherine monroe
Melinda is amazing. Her ability to support and motivate me to want to fulfill my goals was essential. The gentle yet strong way she holds me accountable for the things I said I would do has made me more authentic in how I present myself to the world. She is funny, intelligent, empathetic, and will tell you like it is. She is worth every $ I spend and the time with her has been priceless. She has helped me become a better leader, a better professional, a better coworker, just a better person. She is part of the life-changing events in my life. I would not be where I am nor would I be going where I am going without her guidance, input, and support. She is just awesome. CALL HER TODAY!!!

KB