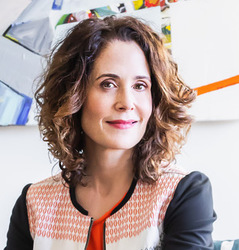 Melissa Lamson

Phoenix, Arizona
Leadership Coach, Executive Coach, Career Coach
MA, Coaching Certificate, Global Mindset Inventory Accredited, Insights Discovery Accredited
I coach executives who want to refine their own leadership abilities, create amazing leadership culture, and up-level people manager skills. I also specialize in working with successful women leaders.
About Me
Melissa Lamson, CEO of Lamson Consulting, is an expert coach and facilitator. Her specialized program works with successful leaders to refine their professional abilities and create inclusive workplaces. She knows that when leaders present the best version of themselves, individuals, teams and the organization wins. Melissa has worked side-by-side with top c-level executives across the world, built manager and leadership learning strategy from the ground up, delivered programs around the globe and has an innovative perspective on Diversity & Inclusion, suggesting new models for organizational change. Melissa has a program specifically for women who want to accelerate their career and own their professional trajectory. She is based in Phoenix, Arizona but travels continuously around the globe for clients.
"I attended Melissa's coaching sessions on how women can advance their careers through self-promotion. My career at SAP went great so far, but it was Melissa's words "ask for what you want, no-one will just give it to you". This rang in my ears and encouraged me to apply for and get a new role within SAP I'm incredibly excited about starting! Melissa is an inspiration and her words and tips are practical. I would highly recommend her coaching and training."
Marielle Ehrmann
Head of Strategy & Operations, SAP
Reviews
Melissa doesn't have any reviews yet.