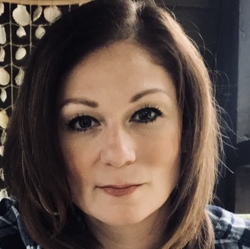 Melissa Mahon

Geneva, Illinois
Life Coach, Spirituality Coach, Career Coach
PhD, Licensed Psychologist
I empower clients who are struggling with anxiety and low-self confidence to overcome their blocks and re-invigorate their life-creating a different path with fresh choices and greater possibilities.
About Me
I coach professionals who are struggling with stress and anxiety to have a more meaningful, present, and joyful life.
So many professionals feel STUCK with stress and overwhelm, mostly because they are overcritical of themselves, expect perfection, and feel judged by everyone else. Most of us are spread too thin, coming home irritable, and are just plain exhausted. Does this sound like you? Like you are constantly juggling 1,000 plates in the air, afraid to let one drop...because the clean-up process would be just one more thing to do?! I get it. I've been there. Pretty much my whole life.
This is truly why I started coaching. I found amazing solutions to the stress, overwhelm, and anxiety, that I thought were just a part of who I was and couldn't be solved. What I learned though, is that the ways of solving these issues were not happening with traditional psychotherapy. It was once I started learning coaching techniques that I was seeing true, lasting, life-changes for myself and my clients.
I work with the whole person. All the unseen things, unacknowledged things, and all the problems you think you have too. We come together, find your strengths, build on that which brings you joy, and allow the stressors, anxiety points, fears, etc to fade. When you build your confidence to acknowledge the gift you truly are, there's no longer room for self-doubt.
My clients tell me all the time, that they did not realize how easy and fun this would be. When working with me, my clients learn lasting tools to be empowered to trust themselves to make the choices to live the life they truly desire.
I am a Licensed Clinical Psychologist with 13 years experience in the mental health field. I am certified in Neuro-Linguistic Programming, certified in Hypnotherapy, and have taken many coaching classes to bridge the gap between coaching and therapy. I look forward to joining with you on your journey.
Reviews
2 reviews (5.0)
"I highly recommend Melissa Mahon. She is truly a skilled professional. I was seeing significant improvement with my anxiety after our first session. She explained things to me in a way that made sense and I instantly felt better. She is so personable which made it easy to be completely open and honest. If you are struggling with anxiety, life issues or simply need advice, Melissa's your girl!"

Anonymous
Melissa is amazing - she is a great listener, is really able to hear what you are saying, help analyze it and pick it apart with you, help you see the situation in a different light, and work on a plan to make changes to how you go about things in your daily life and in your goal setting and attaining. Working with Melissa really helped me see things more clearly, helped me get out of my own head a bit. Even after talking with her for one hour I would have a different, more positive outlook on where I was than I had prior to our conversation. She helped me feel more organized, in control, more empowered in my decisions. She was great at giving me permission to feel my feels, but then process those feelings and use them constructively to move through it and on to the next goal. I would highly recommend Melissa!

Bonnie L.