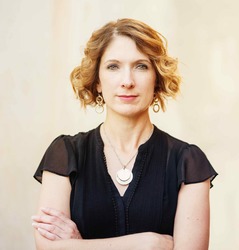 Merideth Thompson

Salt Lake City, Utah
Executive Coach, Performance Coach, Relationship Coach
BS, MBA, PhD, Leadership Circle Profile Coach
I coach professionals who want to take their lives, careers, and relationships to the next level, and those who are leaving a job/career or relationship to be their most authentic and healthiest self.
About Me
Are you new to a leadership role at work? Do you have a difficult boss and feel stuck about how to succeed? Do you have children at home and feel like you're drowning in responsibilities or rarely have time/energy for yourself or for fun/hobbies? Are you part of a blended family and experience difficulty in your relationships with step children? Are you or your romantic partner experiencing resentment related to any of the above?
If your response is a "YESSSS! And I'm sick to death of it!" then I know the pain you're experiencing - the stress, overwhelm, and exhaustion. I coach professionals who are struggling to balance their roles and responsibilities. Clients who have challenges like these say they feel empowered to take control of their lives and decisions through our coaching together. They discover they have power that they thought belonged to someone else and describe my coaching as "jet fuel." They have a fiercely supportive and objective third party who helps them navigate the scary and unknown waters with someone who has no dog in the fight.
I've successfully navigated all of the above challenges and come out stronger, healthier, wealthier, and wiser than I could have imagined.
My professional experiences and credentials make me uniquely qualified to help those in these situations. With a PhD in organizational behavior and an MBA in HR (both from Vanderbilt University), a bachelor's in psychology, five years experience at Deloitte, and a business school leader, I help clients climb the mountains that stand between them and profound happiness, health, and wealth.
If you could use some jet fuel to get you to where you say, "I didn't know I could be THIS happy!" then let's chat.
NOTE: I also do Job Offer Negotiation Coaching. Do you have a job offer that you want to negotiate? Perhaps it's on salary, PTO, working from home, start date, job title, or the myriad other details that can be negotiated. My clients increase their offers an average of 20%!
Reviews
4 reviews (5.0)
Merediths insight and coaching skills helped me navigate difficult corporate waters. I highly recommend her if you are at a crossroads or need someone who has your back.

Anne
I had quit my job the week before I started working with Merideth. My Plan A hadnt come to fruition and I was struggling to develop a Plan B. It was the most up in the air I had been in three years. Having someone on my team and a cheerleader who is an objective third party was transformative. In the coaching relationship, I had someone to get me out of my own head. Merideth asks the tough questions and also helped me get clarity and provides that outside perspective. I learned how to look at different problems from multiple perspectives without giving up too much info to the other party. I learned that I dont have to lay all of my cards down in order to act with integrity. Coaching has provided me with more accountability while also being myself. Coaching with Merideth has helped me gain the confidence to pursue my dream outcome and also be able to walk through important milestones from a physical, mental, and emotional perspective, without burning out. Coaching with Merideth has clarified the path towards my goals and kept me progressing toward them, being able to tackle obstacles or challenges to those goals as they arose.

Connor Maloney
Before working with Merideth, I was stuck - in how I spent my time and energy, and the way I was interacting in some of my relationships. Looking back, I now realize I was burned out - not at work but in life in general. Through coaching with Merideth, I was able to get unstuck, to take ownership of my well-being and let go of expectations of others that were leaving me frustrated. Im not dependent on others actions to achieve the results I want. I am in charge of my life and progress. I LOVE a good plan and have been able to craft one that helps me create a more peaceful and productive environment for myself, plus Im getting more exercise and eating better. Coaching has helped me focus and be dialed in at work. Its taken the weight off my shoulders. I feel less overwhelmed and more in control of my life and happiness.

Anonymous
Prior to working with Merideth, I had a promising outlook and opportunities on the horizon. I was also at a deeply pivotal point in my life and career. I had broad goals such as working in a particular field, but also felt anxious or fearful about accomplishing those goals. My aspirations were exciting but also overwhelming at times. Coaching helped me break those goals into smaller pieces and equipped me to manage them more easily. The weekly meetings gave me actionable goals and helped clarify what I needed to do next to make progress. Coaching gave me more optimism and concrete hope for the future. It was reassuring to have Merideths guidance, listening ear, and feedback as I navigated some major life changes, and landed an exciting internship toward the end of our coaching relationship. Having dreams is great but having actionable plans to accomplish those dreams is better. Coaching with Merideth helped me achieve that while reducing the stress of the unknown.

Michael Peine