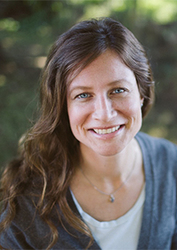 Merri Ellen Giesbrecht

Abbotsford, British Columbia
Christian Coach, Life Coach, Spirituality Coach
BA, MA, Certified Leadership Breakthru Coach / Spiritual Director / Credentialed Pastor
I coach people in the following: Overcoming Depression and Anxiety, Women's Challenges, Burnout, Identity/Self-Worth, Spiritual Direction/Formation, Vocational Transitions, Hearing God's Voice
Details

Abbotsford, British Columbia V2T 6T9
604-556-1116
Send Message
Visit Website
Hourly Rate: $95 to $150 Canadian Dollars
About Me
Merri Ellen's deep compassion for others is rooted in her joy in coaching people to connect better to Jesus, through hearing His voice, and to others in their primary relationships. She excels in spiritual direction, leading people into hearing Holy Spirit. Her 20 plus years of people helping have seen her work effectively with children, teens, young adults, mothers, wives as well as pastors and leaders in ministry. She loves guiding people as they explore dreams, assess their gifts and abilities and pursue goals. A major life contribution are her landmark contributions in the area of recovery from depression and anxiety where her writing and coaching have impacted people in 120 countries.
COUNSELLING OPTIONS
1. In Office. For those living within driving distance of Abbotsford in BC's Fraser Valley, sessions are available directly with Merri Ellen. Session Length – 50 minutes.
2. By Phone or via Skype or Face Time. Where distance limits direct personal access, phone or online counseling has been very effective. Session Length – 50 minutes.
PAYMENT FOR SERVICES
Counselling fees are due at the time of the session and can be paid in cash, cheque or e-transfer. Cheques should be made to Merri Ellen Giesbrecht and e-transfers should be made by the end of the day of the session. With notification of less than 24 hours, clients are required to pay full price for the missed session.
Reviews
5 reviews (5.0)
"Before meeting with Merri Ellen, I was feeling stuck and trapped; mainly due to depression and mental health. I felt far away and disconnected from God which was leaving me feeling discouraged and unable to move forward.  Now, I have been able to hear God's voice in our sessions. Holy Spirit has been guiding our conversations, revealing things to us. I was losing hope and to hear the Spirit's voice again. Having Merri Ellen guide me through some exercises has been a gift.  What has been most helpful is Merri Ellen's authenticity. It's been helpful for me to meet with someone who is relatable, safe and authentic. I have felt safe to be myself and open up. I have also appreciated God's hand throughout the session. Praying and allowing Him in. Before meeting with Merri Ellen, I found I was so stuck in my own head with my own thoughts that I was unable to discern between God's truth and Satan's lies. Satan wants to get us alone to believe the things he says. I recommend anyone on the fence to just step out and give God a chance. I truly believe God works through others to speak to us and I really appreciated having the prayer and guidance with Merri Ellen's direction. I appreciated having someone to walk alongside me and help me to sift through my thoughts and discern what is from God and what isn't.  My main concern was having to start over with another counsellor/life coach. To have to reexplain things and start from scratch and possibly end up even farther behind. But from our first session all those fears were gone. It was easy to open up and I felt understood. I felt able to move forward. I could feel the Spirit's work and left feeling very encouraged and hopeful.  I have even recommended Merri Ellen's services to my best friend. I have been to many counsellors and Merri Ellen brings a uniqueness I haven't had. Authenticity, willingness to share, honesty, encouraging words and allowing God to intervene and direct our time together. Allowing God into every session makes all the difference.  I didn't want to just go and talk to someone and vent about what was on my mind. I wanted to speak with someone who could help in the bigger picture. Someone who could see my past, my present and help me to see the future. Meeting with Merri Ellen has been an intentional time – with moving forward and closer to God as the focus. I chose her services because I didn't want to get stuck analyzing the past, but instead seeing God's hand in my past and using it in my future. I wanted to be encouraged and I wanted to be closer to God.  As a result of meeting with Merri Ellen, I have been given: * Hope for the future, seeing God has a plan and purpose for my life * Clarity * Encouragement Before meeting with Merri Ellen, I was numb - feeling spiritually dead. Stuck in the depression. I wasn't finding the motivation to do the things I wanted to do and I felt spiritually disconnected.  Today, I feel more spiritually alive. I have more confidence in praying and sitting in silence to allow God to speak to me. I feel more motivated to move forward because I am thinking of what I can become and what God can do in me. Thinking of the future and hearing God now in the present has really made a big difference.  It's been fun, and I look forward to coming each time to meet with Merri Ellen. Yes, session time is often dealing with the hard, yucky things, but it's fun and it feels safe and normal to allow those things to come out and work through them. I was surprised at how connected I was to God.  It's been nothing but a good experience in all our sessions. To have someone that sees potential in me, someone who sees me as a child of God.. not for what I've done or my flaws, but someone who sees and believes that God has a great plan for me. I feel blessed to have the opportunity to meet with Merri Ellen."

Nicole Gelderman
Before meeting with Merri Ellen, I was struggling to be a woman of God, and knew I was off the mark and wanted a mentor to help me to identify and change the behaviours I had formed that were unhealthy. Merri Ellen has helped me sooooo much. She has helped me identify the source of my inability to act as God would have me act. I need to lean on the Holy Spirit, to ask Him into my days and situations, all of them, so that I am acting within His will and glorifying Him through my actions. I need to spend more time in prayer dedicating my family, friends, country, and world to Him daily. Merri Ellen could identify with some of what I was struggling with and could direct me in how God wants me to live. I love that we can laugh together, that she encourages me in who I am and allows the Holy Spirit to guide our sessions. I particularly like "nailing" things to the cross and 2-way journaling! Merri Ellen truly leans on the Holy Spirit to speak through her, she desires to give Godly advice and rely on the Word. She does not conform to worldly ideals! The three major benefits of meeting with Merri Ellen have been learning to rely on the Holy Spirit, 2-way journaling, and prayer journaling. Before I met with Merri Ellen, my life was a little chaotic, full of anxiety, and struggle. These days, inviting the Spirit in and talking to Him helps me to keep perspective and crushes my anxiety! What has made me the happiest about my sessions with Merri Ellen is how energizing our sessions are. Working in the power of the Holy Spirit is amazing and surprising!!! Thanks so much to Merri Ellen, this has been a wonderful journey!

Gail Derksen
"Before I met with Merri Ellen, my life direction was unfocused. Merri Ellen is brilliant at breaking down the fluff to get at the basic needs and wants. She helped me to determine and reach occupation goals. Today, I'm moving forward. I chose Merri Ellen for my own desire to be a life coach. Who better to help me achieve that than a practicing life coach?! The top three benefits in our sessions together: Spiritual encouragement; occupational direction; and a friend. The most helpful element was the informality of our conversations along with measurable results. What surprised me the most and brought such joy was her willingness to bring Jesus into our conversations. Merri Ellen is the best!! If you're on the fence about hiring Merri Ellen, don't be. She'll help you get results! She is easy to talk to and gives excellent direction. Merri Ellen is a great listener, loves Jesus and directs results towards what you need."

- Caralee Daigle
"Before I met with Merri Ellen, I needed an outside person to hold space for me in my trauma. I needed wisdom, a different perspective, and affirmation. Merri Ellen gave me space to just say what was on my heart without having to worry about judgement. She brought me clarity, and a different perspective.    I didn't hire her sooner out of fear and pride. As a counsellor myself, I worried about confidentiality and judgement. I also worried that she would be fluffy and soft, or stuffy and clinical. Not at all. Merri Ellen is not fluffy and I trusted her to keep my life and brokenness confidential.   What I enjoyed most was her Bible knowledge. She intentionally brings God into the session, and gently but directly addresses the issues. She provides insights and highlights that have been important along the way. I benefited the most with… Clarity. Relief. Confirmation. She's been an important part of my healing journey. Having her hold space for me validated my pain and my situation.    If you're on the fence about meeting with Merri Ellen, get off. Meeting with her is good self-care. It is different than talking to friends because you don't have to worry about burdening or overdoing it in sharing with her. Just get over yourself and go.... she's great!"

- Abbotsford client
"I began seeing Merri Ellen several months ago, Her sessions consisted of Powerful encounters with the Holy Spirit and life changing revelation. She's not my pastor, she's not my counsellor. She was a coach, She helped remove lies I had believed for years and taught me to quiet my soul and listen for the voice of God. She is highly skilled and has a unique perspective that comes from beyond the four walls of the church. I can honestly say I found new freedom that I hadn't experienced before. Perhaps God saved it for such a time as this."

Monique