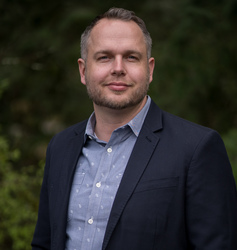 Mike Acker

Seattle, Washington
Executive Coach, Career Coach, Performance Coach
Speech Expert, Bestselling Author of 'Speak with no Fear'
I coach individuals looking to excel in communication, leadership, and career. I help clients in such a way that their investment pays off in their all their life, career, and relationships.
About Me
Mike Acker is a leadership coach with over 18 years of experience in speaking, leadership development, group dynamics, and organizational management. He is an expert in workplace communications, developmental pipelines, and self-presentation. He's a scholar-practitioner-instructor with the lifelong goal of bringing out the best in his circle of influence so that they in turn can bring out the best in others.
Known for his authenticity, humor, energy, and engaging presence, Mike specializes in fomenting personal and organizational awareness, allowing you to create your own personal growth track while developing leadership pathways for your organization. His approach is earnest, informed, and holistic, leading to a more satisfying balance in work and life. His expertise in communications and leadership has attracted politicians, business entrepreneurs, educational leaders, and executive managers.
Mike's training stretches from private Spanish speaking schools in Mexico, national college debate tournaments, masters in cultural leadership, certifications in coaching, and his current MBA. Mike has been a professional speaker for 18 years and has spoken to groups of 10 to 10,000.
In addition to coaching executives, Mike leads team events and delivers highly interactive trainings in the areas of effective communications, presentation, and leadership.
In 2014, Mike accepted the role of organizational President at an international non-profit which works to lift kids out of poverty in Senegal and Mexico. In this capacity he oversees the paid staff, the board of directors, and the international staff as they collaborate to sponsor families, start schools, and build dozens of feeding centers.
Mike is also a rock climber, wake surfer, skiier, a lego architect, and a family man. Mike believes in the power of mindfulness, exercise, journaling, and real community to counter the stresses of everyday life.
Reviews
15 reviews (2 verified) (5.0)
Mike is a terrific coach and gave me some great tools!

Brian
Mike's Great.

Brian
ReportRespond My work with Coach Mike has been significantly life changing, literally! In just a short time, he has helped me to get my thoughts, goals, and dreams out of my head and into a realistic workable plan of action. I needed direction concerning my career and finances---and a step by step plan on how to get there. I couldn't seem to figure it out on my own, not to mention the lack of focus and discipline to see it through. Coach Mike was able to provide me with great feedback and useful resources in initiating the process. I know that this will not be easy, but I am convinced that because I have had his guidance to assist me, I will experience success in the areas of which I am determined to excel.

Sharon W, Health Care Professional, Las Vegas Nevada
Excellent coach, highly recommend.

Mark V, Stategist, San Francisco California
Mike was quick to provide valuable insight and followed up with a written action plan. He had great insight, useful observations, and a step-by-step implementation plan and coached us through the follow up.

Lee M, CEO of Luminate, Covina California
Mike has an exceptional ability to combine both real-work relational savvy with strategic leadership prowess. I have grown personally, professionally and in many other ways under his coaching. If you have the ability to hire Mike, do it. Your return on investment will not disappoint.

Matthew B, CEO, Washington
Mike is widely read, has high energy and great insights born from his years of varied experience and both domestic and international experience.

Mark S., Executive Director, Silverdale Washington
In any type of business relationship I look for how much the other person cares about what they do, and how much they care about their customers. Are they doing it to make a buck, or is it really a passion, and the money is secondary. When my waitress just plops by dinner down on the table and walks off, is vastly different than when she/he gently places it on the table, makes sure the plate is centered and in front of me, warns me that the plate is hot, etc - I actually don't care about those things, but I care that she cares about me and that I enjoy my dinner. There's is nothing more apparent with Mike. The guy cares. And that to me is priceless, everything else is secondary. For that simple reason, I want to reciprocate and honor him by doing my best. And that's the real job of a coach, to get the people he's coaching to do their best.

Steve B, Business Owner and Entrepreneur, Laguna Beach California
Mike has been awesome to work with. He was able to provide applicable strategies and tactics that I could use right away. It worked! Before my sessions with Mike, I felt so nervous to present both in-person and via conference calls. Mike and I hosted mock conference calls, he provided feedback and we repeated the process. The feedback was constructive and gave me confidence. I would highly recommend him in the future.

Alissa C, Marketing Manager, New York City
It was a pleasure to work with Mike. He helped me tremendously on improving my very first speech in front of a large audience. He was very responsive and not only he helped me with the speech materials, but also with improving my body language and gesture for this event. I highly recommend him if you are in needs with improving your public speaking skills.

Faranak R, CEO of Naptime Studios, San Jose California
Mike is a very flexible to work with and willing to go out of his way to make sure he is doing everything he can possible do. He is what a life coach should be.

Luke B, Dairy Farm Owner, Wisconsin
Mike has a great sense of direction and is very kind but to the point. He's someone I'd lookup to for taking care of kids, and understanding the importance. He's an overall great guy who has a kind heart and great mind.

Donny P, Project Manager, Redmond Washington
Mike is the kind of leader who not only succeeds but understands why he succeeds. His gift is understanding what is actually going on in any given situation helping to identify the remedies and the reasons that will clear the obstacles and secure success. Mike genuinely cares. He observes with love and excellence.

Daren L, Publisher, Portland Oregon
On the planning end of things, Michael was very easy to communicate and plan with. During the event, he was very reasonable, organized and out-going toward our staff and leadership teams. His speaking style and ability to communicate reaches beyond any one age as he can connect with anyone from kids to seniors and anyone in between.

Jay O, President, Washington Concepts
I am extremely happy with Mike as a life coach. We had our first conversation and he's already given me invaluable information to get me closer to obtaining a great job. I look forward to continue talking to him and keep growing in every facet of my career and personal life.

Bea N., Career Coaching, Charlottesville North Carolina