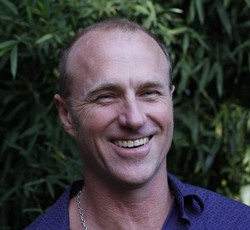 Michael Burnstein

Grass Valley, California
Life Coach, Business Coach, Entrepreneurship Coach
Certified Coach: (ICF Approved) Academy of Coaching and NLP
I coach Real Estate Professionals who are seeking success without stress. I am a big fan of 20 hour work weeks and 6 figure incomes, using marketing tools, exit strategies, business/life strategies.
Details

Grass Valley, California 95945
Hourly Rate: $120 to $150 US Dollars
About Me
ARE YOU a Real Estate Professional working way too many hours and making way too little? Are your marketing strategies working? Do you have a business plan? Are you following it? Are you lost in the myriad of lead generator systems and don't know which one is for you? Is your time management working? Are you spending most of your time sitting at your desk and NOT in front of a client doing what you love? Is the rest of your life suffering from the stress of any (or all) of the above?
My sessions are on the phone or skype.
I offer a FREE 2 hour no obligation exploratory session!
I offer payment plans tied to your commissions, I am on your team!
10 years of Realtor Experience.
In 2007 I was in the top 100 (out of 10,000) Realtors in Hawaii.
I was a successful Coldwell Banker Agent, working 20 hours a week.
I have completed the ICF Certified Coach Training with The Academy of Leadership Coaching and NLP. I am a strong believer in NLP techniques. Yes, I have lots of marketing tools, AND My job is to support you to find the tools that work for you and a way to implement them so you have a powerful and balanced life. This relates to both your Real Estate Career and your life in general.
I owned my own brokerage for 3 years – this was a discount Franchise, Assist-2-Sell. In this practice I dominated the discount sales, "Owning" the prime advertising space in the Main Newspaper – (For 2 years my advert. took up the top half of the front page of the Sunday Real Estate Section in the only Newspaper in Maui).
I advocate for: LIFE BALANCE, smart (and disciplined) marketing, accountability, exit strategies, YOUR GENIUS, YOUR DEFINITION OF SUCCESS, YOUR LIFE PURPOSE.
I love ping pong, I have a table at home, so let me know when you are up for a thrashing :-).
I am also a very involved in Man Kind Project (supporting men step into a more conscious powerful version of them selves) – feel free to contact me to find out more about this organization, I am a BIG fan
Reviews
10 reviews (5.0)
Changing directions with my business life, I needed to refocus and reevaluate my time management, self motivation and direction. After one session with Michael, the results were surprising and long lasting…! It was obvious that hiring Michael would speed the process of creating a well rounded, successful real estate career. We're 4 sessions in and I've been moving with more ease and enjoyment as a result of the work.

Nicole Whitney, Realtor, Coldwell Banker, Bain. Bellingham, WA
Michael is an incredible, assertive and sensitive coach. He has a special ability to understand situations very quickly. He also has the ability to remain open for other possibilities allowing me to see situations from a different perspective. When I work with Michael I feel empowered to make positive changes in my life. I fully recommend Michael as coach.

Celia Manrique de Lara Llorca, Project Manager.
Michael is a talented coach who brings his professional expertise, values, and intuitive abilities together in providing a powerful coaching experience. He is a natural and connects with people on a personal and caring level. Michael establishes a trusting and supportive space to look within yourself. He helped move me forward in a powerful way.

Cameron Kauffman - Executive Performance Coach.
Michael is a man of high integrity that radiates positive energy. He is a skilled facilitator that possesses the gift of insight and can lace in humor into the process.

Rick Kalb, Financial Advisor - Northwestern Mutual
Working with Michael is like having a strong wind at your back and a hot fire under your ass. He's a clarity-creator, simplifier, distiller, and cheerleader (the very dude-like kind), in addition to being an exceptional businessman. He seamlessly weaves inner-work (psycho-emotional coaching) with manifestation skills (business consulting and coaching), uses time very well, and supports visions with concrete, step-by-step plans of action. Our time together always exceeded my expectations.

Dev Bry, Psycho-Therapist
It takes a lot of wisdom and skill in a facilitator to impress me. Dude…. Micheal has been blowing my mind each time! I'm grateful for Micheal's help and I'm really excited about continuing to practice and explore what it means to live and function from my bowling ball of true power!

Ellis Garvin - Handy man. Grass Valley California.
Michael is a kick-ass coach. I hired him to help me revamp marketing and strategy on a program I offer that wasn't as successful as I wanted it to be. His ideas and perspective were cutting-edge and spot-on. He very effectively worked with all my resistance, fear and doubt as I agreed to do things differently and took the leap. The results have been stunning. My program enrollment and revenue tripled. I love his integrity, commitment, creativity and intuitive business thinking. He's a huge asset to my business and organization.

Lisa Schrader, Founder, Awakening Shakti. Nevada City, California.
It was clear from the very early weeks when Michael took the reigns of his new business that he would be a strong leader in this marketplace. His marketing style was successful and his diligence resulted in a highly respected company with the Realtor Community.

Terry Tolman, Chief Staff Executive – Realtors' Association of Maui.
Mr. Burnstein is a salesman. He asks. He listens. He learns. He let's his buyer or seller tell him what he needs to know to make a sale. If I had a position which needed his talents, he would make my bottom line look very good.

George Helland – Retired Broker, investor and developer with 30 years of Real Estate Experience. San Diego CA.
It is sad to loose Michael from the mix Maui Real Estate brokers. He is always fun to work with and has a great sense of humor. He never puts his ego in front of the best interests of his client. Any firm that chooses to have Michael as part of their team will have a very competitive, fun loving and interesting individual on their team.

Tracy Stice, President Hawaii Association of Realtors 2009.
The Smart Way To Find A Coach

1 Describe Your Goals

2 Get Matched

3 Free Consultations
Find My Ideal Coach Now