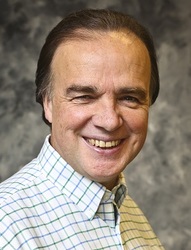 Michael Callahan

East Northport, New York
Career Coach, Life Coach, Spirituality Coach
M. Divinity, SPHR
My ideal client is a searcher who wants to advance in doing fulfilling work or who wants more harmonious relationships or who wants to tap more into the spiritual core, or all of the above.
About Me
I am a Career, Life & Spiritual Coach.
1) Career Coach: I am a widely sought after Master Coach. I work with people at all career levels - Entry Level to Executive. As examples, I work with students and recent grads beginning a career; attorneys contemplating career change; those entering or leaving the non-profit world; people reentering the workforce after time away; artists working full time or part time in an Art that they love; people not fitting any particular category but seeking guidance in finding meaningful, well-paying work. I've held executive HR positions with several major corporations, ultimately as Chief Administrative Officer and VP HR with Hitachi Metals America. I continue to provide HR consulting services to organizations.
2) Life Coach: My approach is"Transpersonal". It means I work with the whole person. The Life Coaching conversation usually encompasses important factors such as Self-Care, Life Direction, a Life Plan, Relationships (personal and professional), Purpose and more. Our work often focuses on overcoming obstacles and "stuckness", awakening inspiration and vision. I am a partner - someone to whom you will be accountable in making your progress and reaching "stretch" but fully achievable milestones. Accountability is a support that many find to be the most valuable parts of Coaching.
3) Spiritual Coach: After 12 years of study and spiritual formation, I was ordained as a Catholic Priest in 1980. I left the Roman Catholic ministry in 1984 and have continued to minister since that time, now as a priest of the Progressive Old Catholic Church. I teach meditation. I have made a 30 day silent Ignatian Retreat. With a Bachelors Degree in Psychology and Philosophy, a Master's Degree in Divinity and Pastoral Counseling and additional studies and certifications in Human Resources and Career Counseling, my spiritual and life experience is broad.
I am a blog writer (http://workcalling.blogspot.com/) about issues of Meaning and Work.
Reviews
Michael provided invaluable insight and concrete suggestions for me during a career transition. He is empathetic and a gifted listener with a genuine desire to help his clients attain their professional goals. I highly recommend him to people seeking guidance for a variety of workplace issues.

Sue Tyrrel