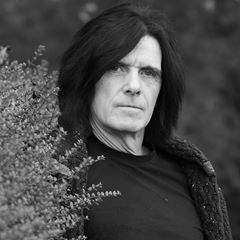 Life Coach, Relationship Coach, Leadership Coach
Diploma Life coaching - Noble Manahttan UK, Adult Learning and Development Certificate NUI Ireland
I empower individuals to make life changing decisions in their personal and professional life. My style and skill set ensures your goals are aligned with your true purpose and core values. Michael
About Me
My coaching philosophy is based on "Enabling Progress". Whether it's relationships, work, finances or health, you can be confident that coaching can assist you, in removing the obstacles that keep you "stuck".
Most clients make progress from the very first session.
Are you in a rut? Are you struggling to find direction? Are you challenged by your inability to communicate? Are career paths confusing you? Are relationships failing?
As a qualified coach, with over 15 years coaching experience, I have helped individuals cope, with break ups and break downs, in both their personal and professional lives.
Milestone decisions require "thought before action" and my coaching skills help clients to think things through before moving forward.
Aligning your goals with your values and priorities, can accelerate both personal and professional growth, and my coaching is designed to achieve the best possible outcomes for you.
Initial consultation is free and carries no obligation.
I guarantee to listen, and provide you with the best possible experience as we both move forward towards your deserved success.
Michael
Reviews
3 reviews (5.0)
Michael is an insightful and transformative coach.He has exceptional listening skills and a keen ability to empower others to develop practical tools and techniques to tackle issues, uncover roadblocks and achieve goals. Coaching with Michael is an extremely helpful and rewarding experience.

Jennifer Lord
Michael and I have had many hours on the phone together as friends and colleagues and he has helped me to work through personal and work-related situations with patience and compassion. As a life coach myself I recognise his exceptional skills and his passion to help others, and heartily recommend him as an excellent, five star coach.

Milly Shand
Michael, helped me with my career, when I was stuck in a role I felt I couldn't get out of. Michael's coaching helped me reframe my thinking, set realistic goals, moving in small steps and sometimes for me, giant leaps but with his guidance and the way he communicated his thoughts, his body language, let me give myself the strength, confidence and the push I needed in the right direction, for which I'll always be grateful.

Brendan Quinn