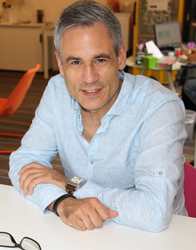 Michael Gronau

Munchengladbach, North Rhine-Westphalia
Life Coach, Business Coach, Career Coach
Coach, NLP/ICI
I coach women and men who want to achieve their goals in life. I want to enable and motivate my clients by identifying their values and help them be the best version of themselves.
About Me
Hi,
my name is Michael and coaching is my passion. What I find fascinating about coaching is that once you know what moves you from inside, change for the better is possible. Be it acquiring new healthy habits, starting a new career or business, or doing better emotionally. I know this because I have gone through it myself.
I work with my clients on all kinds of issues and love providing them new eye opening points of view. To bring about change I use different methods such as identifying and changing the set of questions you ask yourself in life. Further I focus on finding my clients' core beliefs and values. Because, once you know where you want to go and why the walk becomes easy.
So, if you have the feeling of
- being stuck somewhere
- being overwhelmed by new challenges building a career or business
- not knowing where you want to go at all
- having trouble to relate to your loved ones or friends
- questioning yourself no matter how good you are
work with me and let`s see what is keeping you from moving forward and having the life you want and deserve.
I am happy to give you coachings via Skype or phone in either English, German or Spanish.
Yours
Michael
Reviews
4 reviews (1 verified) (5.0)
Excellent person that's all I have to say about him

Muhammad
Working with Michael was insightful and relieving. We have worked on my personal values and limiting beliefs that thanks to Michael I was able to uncover and identify. I now have a crystal-clear understanding and road map for where I am going, both in my relationship as well as a personal career because I can now perfectly align my values and my life. Thank you Michael.

Lars Schröder
I was coached by Mr. Gronau because of a very important exam. The coaching helped me to recognize undesired behavior patterns and additionally, through applying an interesting technic, I was able to reproduce these. Furthermore applying these technics helped me to conduct a presentation in front of an audience. Through the coaching, I have become very interested in developing myself. Im looking forward to the next appointment.

Jan Krzysztofiak
Michael really helped me overcome bad times with little self esteem, because I had no job. Now I am back working and following a career as a scientist. I am so happy about it. Jeanette

Jeanette Miller