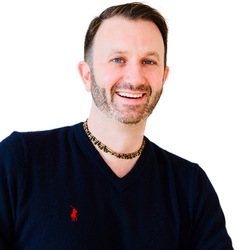 Michael Kohan

Somerville, New Jersey
Life Coach, Performance Coach, Leadership Coach
I work with bright high-performing men and women who are at a crossroad in life and want to make changes to live their life ON Purpose. People who want lasting fulfillment and true success in life
About Me
Who am I?" This is a simple, yet powerful, question that we all ask ourselves at some point in life. So why do we find it so hard to answer?
There are many answers to this question, and I am here to help you on your journey to find your own unique answer. In other words, my purpose is to help you to find your purpose.
In this hectic, modern world, it's all too easy to collect material comforts, but feel spiritually down – and not really know quite what to do about it.
Life is a challenge – and when we lose our way and get disconnected from our life purpose, life's challenges can feel as if they have multiplied.
With one-on-one coaching, you have a powerful, focused space with someone listening, but also to start winning the fight against negative, limiting beliefs. At the same time, my non-judgmental approach helps you to realize and plan a way forward.
Deep inside you, you have a powerful purpose – one that completes your vision of what a happy and successful life really is. We will go on a journey of unlocking not just your potential but creating the life that you truly want.
I work with people who are at a crossroad in their life and want to create a meaningful and fulfilled life
My goal is to help you achieve that vision with a measurable action plan that keeps you focused, disciplined, and on the path to your true destiny.
I offer step-by-step guidance, powerful tools, and proven strategies that empower you to transform your life.
You may not feel that power right now, but I promise you that it is there, and together we will unlock it.
I'm also your ally and biggest supporter in this process.
When you succeed – and you will – you will be in full control of your life. Your potential greatness is inside you. Let's unlock it together!
Life is Short Learn to Live it ON Purpose and live the life your were meant to live.
Reviews
3 reviews (5.0)
Michael has a great way with people. He can easily put you at ease and has a well spring of knowledge to share on many topics. His advice is sound and his attention makes you feel valued as an individual.

Cassey
Though I have never seemed to suffer from a lack of enthusiasm, I was frustrated because I felt I was stuck and lacked a life passion. Thanks to Mukunda, in just a few sessions, I now have a vision and a bright new path! Thank you for lighting the way! You are a unique and truly gifted life coach. You had a miraculous way of distilling my words and ideas and honing in on my true desires.

Sam Sebastion Writemore
Michael has an upbeat manner and is very positive. It was great to look at my life holistically and then focus down on the areas that I really wanted to improve. I found that the sessions were a pleasurable experience. The sessions provided lots of positive reinforcement and a framework to help me identify the changes I wanted to make.

Kristen Smith-Lewis