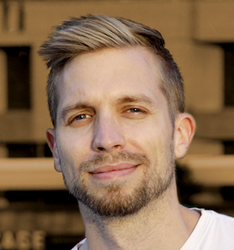 Michael Rurka

Montreal, Quebec
Life Coach, Career Coach
Are you a young professional in tech? Looking to land your dream job, level up your current position, or simply achieve a balanced life full of health, wealth and passion. Together, we can do that!
About Me
I coach young professionals in tech who are struggling to get a job or level up their current position. All while helping them maintain sustainable and meaningful work-life balance. They're motivated, hard-working and well intentioned. But this addiction to "the hustle" can come at a cost. Leading to frequent burnouts, poor health, and poor relationships. And if this persists, developing into a depression and a type of apathy or 'jadedness' that further pushes them into a nosedive.
If that's YOUR situation, then I'm talking to you.
Together we'll generate a vision of your future that excites you. Encompassing your dream job, ideal health and relationships. From there, we'll work backwards from this point: identifying the gaps and obstacles, creating a strategy and working diligently to attain the life you want.
Working with me, I'll be on the sidelines throughout your journey. Keeping you accountable and making sure you're continually moving forward. Ensuring continuous progress and helping you overcome any obstacle that gets in the way.
Having worked in the tech industry for a decade, I know what it's like having your nose the grindstone and never being satisfied. Always looking for more. After countless burnouts, and an overall decline in health and relationships — I finally found my way out and designed a life that I love, in all areas of life. My career, relationships, health, wealth AND passion.
If you've been stuck for a while—don't put this off any longer. Schedule your complimentary 30-minute discovery call now! Casual. Free. No strings attached.
I'm looking forward to hearing from you!
Reviews
3 reviews (3 verified) (5.0)
Since working with Michael I have a better plan moving forward to reach my goals and greater confidence I can do so. He is attentive to detail and does his research.

Spencer
"As a career switcher to UX Design, I was really under confident about how to conduct a job search & present my work & story in an impactful way. Michael has really pushed me to develop my narrative. He helped me see my work as disposable. With that, I was able to throw away some degree of perfectionism. He even provided me with the framework to answers questions in an interview that boosted my confidence. If you feel stuck, I highly recommend Michael."

Kritika
Before I met Michael, I was struggling to visualize where I wanted to be in my career. I was unfulfilled and was simply doing my job, going with the flow. Then I met Michael, who helped me articulate my passion and I am now building my career that is aligned with my vision and my values. Waking up everyday feeling energized and excited for the day is a huge gain. I'm in charge of where I want to be in my career, and also in life. To manifest your destiny is a hard thing. But with practice and his guidance, you can do it too.

Su Park