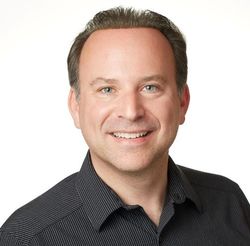 Michael Seelman

Washington, District of Columbia
Leadership Coach, Life Coach, Executive Coach
Harvard University, Marshall Goldsmith Executive Coach Certified
I help leaders and other successful people master new challenges and gain a greater sense of fulfillment. They bring their commitment to growth and I bring a variety of tailored tools to serve them.
About Me
Are you an accomplished person facing a new challenge? Believe you could make a greater contribution to your organization, community, and family? My life mission is to help people and organizations reach their full potential. I collaborate with clients in diving deep to free inner resources, reveal answers to strategic questions, align with their core values, and create structures for growth.
I listen deeply to my clients and tailor my methodology to their needs. I employ mindfulness techniques, visualization, powerful questions, music, action plan development, leadership theories, happiness research, kinesthetic and writing exercises, improv comedy training, & more to serve them and their goal(s) fulfillment.
For executive clients, I offer a Stakeholder-Centered Coaching process as part of Marshall Goldsmith's (#1 executive coach in the world) elite team of certified executive coaches. I help clients stop behaviors that don't add value and replace them with ones that do. The leader's stakeholders provide input on areas for growth and suggestions for the leader's action plan. Our coaching process is proven, measurable, used worldwide by over 11,000 leaders and has a 95% success rate. Over 150 of the Fortune 500 and public sector organizations use it to help their leaders perform at a higher level.
Previously I served in leadership positions at the Federal Bureau of Investigation (FBI), U.S. Department of Justice, U.S. Department of Homeland Security, and the White House – including roles in communications, employee engagement, intergovernmental liaison, knowledge management, innovation, leadership development, information technology, administration, and high profile multi-city collaborative violence reduction initiatives.
I studied with leadership scholars James MacGregor Burns and Ronald A. Heifetz, earned my Masters of public administration from Harvard University and Chief Information Officer (CIO) certification from the U.S. Department of Defense.
Reviews
10 reviews (5.0)
As a new manager in a matrix organization, it was extremely challenging to navigate the fine lines between coaching/mentoring versus being a manager. Michael has helped me to develop strategies for how to best engage with my team as a leader, in order to develop trusting relationships that allow people to thrive. As I continue to navigate my own career path, Michael has pushed me to facilitate the right conversations, necessary to my own advancement and growth in the future. Michael uses his own career experiences to help me process challenging situations and decisions, which Im able to implement directly into my day-to-day needs.

Chris Khosrovani
Michael is an outstanding executive coach and I highly recommend him! He has a dynamic coaching style, that he adjusts along the way as he builds trust. Michael probes and pushes and pulls, helping you move past your own self-limiting boundaries. Working with me, Michael employed improv comedy techniques to help me "get out of my head" and focus on things that truly matter to me and bring out my best. Through collaboration with him and the resources he shared, I was able to develop greater clarity in shaping my own destiny both personally and professionally.

Tanu Aggarwal
As a VP of People and a Diversity and Inclusion (D&I) practitioner, it is important for me to work with an executive coach who can bring intersectionality into all of our sessions. Michael went above and beyond my expectations by incorporating concepts into his leadership coaching that addressed the intersections of being a black woman and disabled veteran, helping me to lead with skillfulness and authenticity in the Finance and Tech industries. Because he built a strong rapport with me, I trusted Michael to help me push beyond prior boundaries and expand my leadership impact. He has enabled me to be comfortable with being uncomfortable which accelerates my growth. Plus, all of his follow-ups with additional articles and content multiply the return on investment beyond our time together. I feel fortunate to have had Michael as a partner in my leadership journey!

Trier Bryant
"As a former hospital CEO and current president of a leadership training company, I had high expectations for my executive coach. Michael met and exceeded them. With his help I was able to significantly expand my company's reach and revenue in alignment with my values of servant leadership. He's an expert at helping fellow eagles to soar!"

Rob Followell, President, the Followell Company
"Michael facilitated a thought-provoking workshop for our company's executive team, sharing his experience around "Leading like a Coach." He practiced what he preached, helping us find our own answers by introducing new concepts and asking powerful questions. We all had our own 'ah-ha moments' and there were so many great takeaways from the session. We have started putting the techniques into practice and are all excited to continue developing as leaders as well as strengthening our connections with our teams."

Natalie Whelan People & Culture Lead, Portt, Australia
"I cannot summarize the life changing impact that the talks with Michael have had on me in one testimony and still feel as though I have done them justice. Michael has opened my eyes to a world I haven't known and has introduced me to a side of myself that I never knew existed. Michael has such a dynamic coaching style and the hour sessions felt like they could go on for days. The knowledge and coaching ability Michael has is second to none. Michael and Churchill Consultants came at such a crucial time in my life...I had such big mountains to climb and important decisions to make, but I am glad I had Michael as my climbing instructor and his constant reminders to 'be brave' still sits with me today."

Reinhardt van der Merwe, Supervisory Accountant
"Having taken recently a global role I needed a coach to help me get over the first months and position myself successfully. Michael has helped me get to the bottom of a multitude of issues, starting from how to align to my values and purpose and increase effectiveness at work. I have been impressed with his ability of flexing with my situations and giving me exactly the type of support I needed, every time. I highly recommend Michael as an executive coach and I hope more people would be able to benefit of his great coaching skills."

Vlad Bog, Global Group HR Director, Hero Group brand of food products
"I have known for many years that I did not have it all together and that I was called to a greater purpose. After many unfocused pursuits, I realized I deserved to have a life that is maximized and sought out a professional coach. I appreciated Michael's strengths – being intuitive to my needs, his ability to think outside the box, and meet me where I am. My experience showed me that I do have some more work to do but I do not have to go on the journey alone. A coach like Michael helps guide me along the way to becoming my best self!"

Corpreale, Corporate Trainer & Presenter
"When you work with Michael you enter a space full of trust, understanding, and the potential for transformation. After some coaching sessions with Michael I did my first corporate training and I rocked! If you really want it, you too can transform and soar!"

Maria Tsangaridou, Women's Confidence Trainer
"Michael helped me better understand who I am and how to cope with big and little struggles in my personal and professional life. I appreciated the way he worked alongside of me to show me that I can move forward with hope and confidence as I strive for my greater self. What I liked most is that Michael listened to me with great attention – making me feel deeply understood and very welcome."

Elena, Education & Training Manager