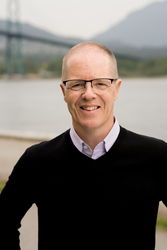 Michael Walker

Vancouver, British Columbia
Life Coach, Career Coach
Certified Coach
Are you in a rut, bored, fed up and ready to make positive life changes? My coaching program helps professionals in their 40s - 50s figure out what they want, defeat their own ageism and take action.
Details

Vancouver, British Columbia V6G1J1
1 604 210 4465
Send Message
Visit Website
Hourly Rate: $165 to $185 Canadian Dollars
Gender: Male
About Me
Hi and welcome,
I am a Vancouver, Canada based life coach who helps my professionally successful but unsatisfied, unhappy clients, make sense of the challenges they are facing, figure out what they want from life, make a plan, take action and begin living extraordinary second lives.
Are you a motivated person, struggling with boredom? Have you run out of ideas? Are you afraid of what comes next, or anxious that time is running out to finally do any of the things that would make you truly happy?
Life is far from over at middle age, but the clock is ticking. After working with me, my clients are finally off the fence, know what happiness now means to them, have a life vision and are inspired to follow through on their plans. They are calmer, happy, energized and confident knowing they are back on track and have the emotional intelligence needed to coach themselves going forward.
A middle ager myself, I was attracted to life coaching because I know, from personal experience, what it's like to wake up one day and realise your life needs to change but have no idea how to do it. I recognized how much easier it would have been with some guidance and a plan.
If you're ready to make some changes in your life, book your free one on one coaching session with me today.
In this powerful session you will leave with:
o A clearer idea of what you want the rest of your life to look like.
o Discover what's stopping you from having it.
o A plan to begin making it happen.
Before coaching, I worked for 20 fulfilling years as a civilian peacekeeper with the United Nations and other diplomatic organizations and worked in Albania, Kosovo, Cambodia, Afghanistan and Eastern Ukraine, and travelled far beyond. My certification is from IPEC, one of the leading coaching programs in North America.
Reviews
3 reviews (5.0)
I am more than grateful to have had the moral, emotional and professional support of Michael Walker. Before starting working with Michael, I was having a rough time, struggling with low self-esteem, laziness and a lot of negativity in my thoughts and life. I was not clear on my goals and definitely not clear on how I could attract the right energy in my life. During our sessions, I learned a lot on how to direct my energy differently, towards things that matter to me, and make the most use of it. During some of my darkest times, talking to Michael was one of the things that kept me going, to fight for my dreams, to build the future that I wanted. He helped me to set my priorities straight and set boundaries on my personal such as professional life. Now I am much more clear on my goals and I have the right attitude towards reaching them. He has coached me for more than one year and now I feel I can stand on my own feet, still, I know that during my journey I will most certainly reach out to him again.

Gledis Lushaj
It was amazing experience to be coached by Mr. Michael Walker. I highly appreciated extremely positive, energetic personality of Mr. Walker, his unique ability of delicate listening and inspiring other people.

Anastasiia Tarasova
Michaels deep listening skills and sincere partnership has helped me drive my objectives towards a more sustainable outcome. His approach is professional, patient and authentic. I learnt so much about myself and how to overcome the obstacles that hold me back from taking that last step. Michaels enthusiasm and insightfulness has taught me to approach this new chapter in my life with confidence, control and clarity.

Yaz Vawda