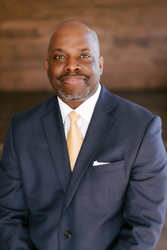 Michael Wright

Los Angeles, California
Career Coach, Entrepreneurship Coach, Money and Finance Coach
LAPSW Licensed Advanced Practice Social Worker (TN), Creator of COACHMethod.com
If you only had someone to explain how. You can do a lot, but what should you focus on? The HOW is built on career, financial, and market knowledge. I can also help you write your first book.
Details

Los Angeles, California 90048
574.360.2457
Send Message
Visit Website
Hourly Rate: $90 to $150 US Dollars
Gender: Male
About Me
I specialize in narrowing down career options, maximizing revenue, and creating a balanced life. One session, you will know your gifts. Two sessions, you will have 3 budgets: time, money, and relationship. One more and your path is clear. I ALSO OFFER INTERVIEW AND WRITE YOUR FIRST BOOK (Author Coaching).
Did you just finish school and find yourself wondering about the value of your COLLEGE DEGREE? Have you done what you wanted in your current career and want to change to a helping profession as a SECOND-CAREER? Do you want to serve, but struggle NOT KNOWING HOW, what training you need? Do you have ideas about helping people but feel you don't have the MONEY to achieve them?
I have a system that will help. GAMEPlanning™ is the central technique of the COACHMethod™. With this system, I will help you develop the perspective to see how you can take care of bills AND do what you love. I help you gain permission to dream beyond the seeming limits of your circumstances. I help you translate passion into discipline to build your motivation into consistent, daily momentum.
Identify your passion and change your world. I offer a systematic process for identifying and acting on your personal passion in daily life organizing household and finance, career & education, family relationships, and romance to work in concert toward your success. I have specific approaches to forgiveness, perfection, and social agency--getting active.
I earned my Ph.D. in Social Work from the University of South Carolina in 2003. I have taught at the university level for 19 years. As a coach, I help you to re-create your environment and re-educate your misconceptions in order to align with your best. I have logged over 300 gameplans and thousands of hours of coaching.
COACHING FREE CONSULTATION
Get a free 15-minute coaching consultation. If you like my MAWMedia Group, LLC Facebook page, I will give you a 45-minute free GamePlanning session via phone or Skype. Schedule today.
Reviews
11 reviews (5.0)
If you need direction with your life purpose/mission please contact Dr. Michael Wright. He's the best mentor and coach I know. You will be driven, determined and empowered to become successful.

Natosha, Second-Career Student, Nashville TN
One day this man will be standing with the Greatest of Great black men of all times. His name will be known around the world…I am privileged to say "I sat in Dr. Wright class; he gave me guidance when no one else was there, he told me he believed in me". He help me see myself in a different light. God sent a angel down and his name is Michael TheMentor Wright

Gwen, Nashville, TN
I just wanted to say thank you. The process you did with me helped me clarify what I wanted to do. I am now starting a new career in horticulture and loving it. I never thought I could do what I love for a living.

Tracey, Berrien Springs, MI
You always make me feel more calm. I really appreciate you believing in me.

Abdul, Student
I think this man is loved by toooooo many students! lol I hope you never have to choose a favorite student !!

Tamika, Student
Dr. Wright, you inspire me to go for a PhD and start a business. I was fine with just graduating at first. The sky is now the limit. I feel more than blessed to have you to guide me.

Rob, Undergrad Student
I just wanted to say thx for ALWAYS having my back. Much appreciated. You ROCK!

Mimi, BA Grad
Thanks for the amazing letter! I was curious and read it. It's great to hear amazing reviews.

Clari, School Counselor, South Bend IN
The information you provided on social media and web development were just what I needed for my music promotions. Thank you.

Nicole, Rap Artist & BSW Grad
Dr Michael A Wright, Happy Father's Day to you!! Yes your my professor and mentor, but you treat ALL of your students as if we were your own!! So for that I thank you!!

Georgia, BSW Student
I'm very content and secure with the two mentors I currently have. You and Taunya Wright are the direction that I'm moving towards and look up to! Thanks.

Vicki, BA Graduate & New Mom