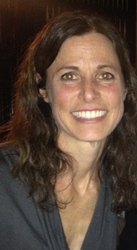 Michelle Dunn

North Vancouver, British Columbia
Leadership Coach, Career Coach, Performance Coach
BComm, BEd, Certified Co-Active Professional Coach
Helping clients to get unstuck, find meaningful work, make a career change, transition back into the work force, improve performance, and/or establish work/life balance.
About Me
I help clients who are stuck.
It could be that they are stuck in a job that feels stagnant and unfulfilling and they feel unsure about what else they would be good at and love to do.
It could be that they are stuck because it has been a very long time since they've been in the workforce and they feel afraid to take that giant leap back into the working world again.
It could be that they are stuck on making a change or decision in their life and they feel overwhelmed and paralyzed but know that their life could be so much better if they did.
I help clients through the sticking points in their lives.
How? By helping clients quickly identify and clarify what they truly want. By revealing their strengths and core competencies. By helping them quiet the inner critics and doubts and fears. By fueling the flames of momentum and action toward their goals. By being there every step of the way through to success and achievement of those goals.
I am a Professional Certified Co-Active Coach (ACC designation) through the International Coach Federation with 10+ years of experience. I have completed certification with The Coaches Training Institute, the largest coach training program in the world, and have a degree in Commercial Studies from the University of Western Ontario and a degree in Education from Windsor University.
I have appeared in articles in the Province, Vancouver Sun, Flare magazine, and Metro (Toronto) on topics such as goal setting and career changes.
As well, I have led workshops on: Work/Life Balance, Career Changes, Finding your Purpose, Managing Stress, and Coaching and Mentoring in the Workplace for Career Education Society, Burnaby City, Minerva Foundation, Arcteryx, Connecting Environmental Professionals, Consumer Protection BC, Coquitlam School District, Vancouver School District, and West Vancouver School District.
Reviews
7 reviews (5.0)
I first came to see Michelle having lost my job and being somewhat confused as to what I wanted from life and my career. Working with Michelle was invaluable in helping me ascertain my own values and what was important to me going forward. As a result of working together, I have now decided on a path which I am happy with and I wouldn't have been able to get there without Michelles support. Another thing that has changed as a result of the work I have done with Michelle is my internal dialogue. This is probably the most significant piece. I was hyper critical of myself and this has now stopped. I'm much happier as a result and confident that I will achieve the things I wish to achieve. Michelle went above and beyond what I expected and I'm grateful to have worked with her.

Justin Sheridan, Vancouver BC
I highly recommend Michelle as an Executive Coach. I've been working with Michelle for over one year. Michelle's sessions have been a real asset to me in building on my strengths and values to become a more effective, confident manager. Being a middle manager, I found much of my time was devoted to answering the needs of people directing me, and those who I was directing. I was not really cognizant of my own capabilities, nor was I using them to their full potential. Early on I found the work sessions to be a lot about self-discovery. As I improved, and recognized my own assets as strengths, the growth and confidence became almost exponential. Not only have I improved, but I am better at empowering others on my team. Michelle is very good at working with you, navigating through all of the peripheral issues and revealing the key points.  Each progression comes with realistic goals, and accountability. Michelle's coaching has been invaluable to me. I look forward to continuing to work with Michelle in the near future and coming years.

Doug Bawn, Vancouver BC
I was working in the financial services industry and starting to feel very 'stuck'. I had no clear path ahead of me, no career aspirations and no direction in sight. How depressing! I decided to enlist the help of a career coach and Michelle's profile stood out to me. Let me say first off that her coaching has been invaluable to me, and I am so happy I took that step. Several short months after beginning my coaching, I am now endeavouring on a completely new and exciting path (in a foreign country to boot!); about to leave the financial sector as I know it behind. Not only did Michelle help guide me to answer the questions I had about myself, but she also helped to give me the confidence I needed to pursue those goals. She was my devil's advocate and reminded me of my many talents that I had taken for granted. I really enjoyed the whole process including learning about my values; what is important to me and also why. This has been an invaluable tool that I now keep in my back pocket and reflect on regularly. The coaching Michelle provided has 100% directly led me to more clearly decipher my passions and goals and help me to put them into action. It also left me with the tools to push myself, ask myself the 'why' and dig deeper. Thank you Michelle for helping me identify and un-tap my potential and guide me to my next chapter in life!

Sarah Trevivian, Victoria, BC
Thanks for your great insight and amazing coaching skills. You are so intuitive and I love the fact that you really listen and draw things out of me that I sometimes don't acknowledge. Through my work with you I am realizing the great value of confronting and working through thoughts and belief systems that have kept me from moving from good to great and living the fulfilling life I dream of.

Tracey Deisher, Vancouver, BC
Years ago I attended a workshop of Michelle's in which she presented her Wheel of Life. As a teacher of 20 plus years, I've been to a lot of workshops, few of which I remember or even utitilize the tools shared. This was not true of Michelle's workshop. Her Goal Setting/Life Balance tool struck a chord with me, such that I make use of it twice yearly to this day. Through Michelle, I reassess where I am at in all of my life areas, then I make a decision and set an action plan. Michelle taught me not only to accept the "bumpy road" but that reassessment and personal growth should be life-long.

Lori Gregory, Teacher, Coquitlam, BC
I met Michelle at a professional day in early 2007. For a few hours we worked on looking at our lives as they were currently and then looking into a glass ball to see how we would like them to look in the future. We asked ourselves some pretty tough questions and did some extensive thinking in those few hours. We had accomplished so much and my thinking was altered so much in just those few short hours. Although I'd done a lot that day I knew that there was still so much I could accomplish with Michelle's gentle guidance. I had everything I wanted, a career, marriage, and two beautiful children but still I didn't feel happy or complete. In her gentle way, Michelle guided me in a journey of self-discovery. She always had the right questions to ask, which led me to see things in a different light. Michelle is an excellent listener as well, and consistently heard what I said and helped me find ways to solve any issues that came up in my life. She assisted me in finding my true self, my values and allowed me to realize that I was not living to those values. Her creative homework assignments helped me to align myself with my values. Once I started living this way, so many aspects of my life changed for the better. Not only did I have a career, but it was more fulfilling; my marriage went from good to great; and my beautiful children now had a happier mommy! The biggest breakthrough came late in our sessions, although I think it was what we were leading up to the entire time - my life's purpose. Before working with Michelle, I felt that teaching and children were my purpose here, and since working with Michelle I have discovered my true life's work. Michelle has allowed me to realize that I am capable of amazing things and I will soon be launching a new business in raw and living foods, one that is perfectly aligned with my values and life's work. I can't wait to get started and now I have the confidence and the ability to do this on my own. Thank you so much Michelle, for everything.

Melinda Gill, Teacher, Coquitlam, BC
I liked Michelle's honest and straight-forward approach. Over time, she gently pushed me past my comfort zone in taking the necessary steps to achieve my personal goals. As each milestone was met, my sense of self-reliance, confidence and courage increased. Now my personal plans include more challenging steps, and subsequently greater results. Michelle also helped me to see true value in my skills, which led to me returning to my career field with a fresh perspective and new optimism.

Heather Harty, Musician, Vancouver, BC