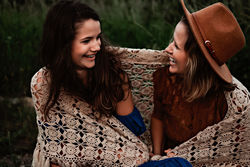 Michelle Lewis

Deep Gap, North Carolina
Life Coach
Bachelor of Social Work; Master of Social Work; & Master Certified Life Coach
I specialize in helping teens, young adults, and women navigate and conquer life transitions and general anxiety. Working together, you will learn tools and identify your next step.
About Me
I believe people need connection and connection is one of the most important part of healing and discovery. So, lets connect.
As Master Certified Life Coach, coaching teenagers, young adults, and women is my biggest life goal. As a small-town girl transitioning from high school to college, moving to the Big City, starting my career, getting my Master's degree, getting married, having children, and moving to the mountains were not always easy.
During some of those transitions, I allowed fear to control my steps, but with education, support, and personal growth work, I was able to embrace life's changes.
So, know that I've been there!
My purpose is to share those hard-earned lessons with you as well as offer the same support I had. Learning to embrace life changes with grace, beauty, and resiliency is one of the best gifts you can give yourself.
Together, you will learn the tools YOU need and get the support YOU deserve to be successful in YOUR next journey.
I am educated with a Master's Degree in Social Work and a Master Certified Life Coach. I offer services remotely via videoconference. So, if you are interested in working with me contact me for 30min FREE consultation.
(As a way to give back, I reserve 5 spots a year for 8 individual sessions for FREE.)
Reviews
2 reviews (5.0)
Michelle was so helpful to me. I was really struggling to make a decision about my career. Michelle listened and offered some new perspectives I hadn't thought of. She also offered some tools to help me problem solve. I feel much more confident and clear now about what I want to do next. I definitely recommend Michelle if you need a life coach!

A Massey
When I am overthinking something and under 'doing', Michelle doesn't judge or criticize. Instead, she helps me create manageable actions to move me along toward a goal. She's not only a kind cheerleader, she truly is a great coach for life, helping me identify and voice goals as well as carving a path to reach them...and sometimes helping me realize I was focused on the wrong goal all along! As a sidenote, she also has given me great ways to approach things my teenage daughter is dealing with. I highly recommend working with Michelle!

Yozette Collins